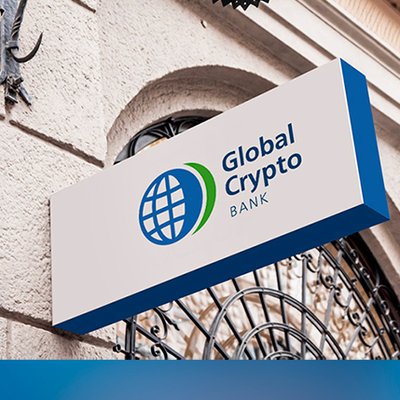 In this article, I'll look at where to form an international bank for a cryptocurrency exchange or FinTech group. That is, where to license and operate a new bank to provide FIAT to crypto exchange. Where to form a new bank for the cryptocurrency industry. Where to set up an offshore bank for the FinTech industry.
Puerto Rico is quickly becoming the center of the banking for cryptocurrency world. If you want to form a bank for the cryptocurrency industry, you have two options: 1) Puerto Rico with $550,000 in capital top-tier jurisdictions like Switzerland and Panama with $24 million or more.
So, it's easy to see why so many new banks are setting up in Puerto Rico. This is also why the existing international banks on the island are growing incredibly quickly.
Per the  data published by the Puerto Rico Financial Institutions Commissioner's Office indicate that bank deposits by international finance entities (IFE) category jumped by 248 percent to $3.3 billion in the fourth quarter, while total assets for these grew by 161 percent.
From Caribbean Business, "As BitMEX noted, the surge in deposits correlated with the cryptocurrency markets dramatic upswell, and Tether's market cap grew by 215 percent during the same period."
This growth is staggering, especially in an industry that has been contracting over the last couple of years. For example, the number of offshore banks operating from the Cayman Islands has decreased from 250 to 150 over the last 24 months. This is due to the increasing costs of compliance, higher capital requirements ($10 million, up from $1 million), difficulties finding and maintaining correspondent partners, and increased regulatory oversight.
At the same time, Puerto Rico issued 24 permits in 2017 and we expect the same number or more this year. This, combined with lower operating costs, relatively easier access to correspondent banks (because Puerto Rico is a US territory, and the fact that Puerto Rico is the only significant jurisdiction not a party to FATCA and Common Reporting Standards, are driving this significant growth.
Note that, when I say lower operating costs, I do not mean less regulation. I mean that the cost of labor and legal expertise is significantly lower in Puerto Rico than the Cayman Islands. As a US territory, it's financial entities must comply with all US laws, anti money laundering rules, and know your customer rules.
As such, Puerto Rico is the place for a well run, well funded, compliant and professionally managed offshore bank or international financial entity. For more on compliance in Puerto Rico, see: Act 273 Compliance Requirements.
If you don't want US oversite, then look to a lesser jurisdiction such as Dominica… but good luck getting a correspondent bank. For more information in the various offshore bank licenses, see: Top International Banking Jurisdictions in 2018.
I should also note that this article is focused on banks operating as FinTech businesses, blockchain financial entities, and cryptocurrency to FIAT facilitators. I am not talking about ICOs here. As a US territory, IFEs should avoid ICOs as they are subject to US oversite. The US government has been very hostile to ICOs of late.
As stated above, an offshore bank structured in Puerto Rico under Act 273 will pay only 4% in tax. Run the same bank from New York and you might pay 35%, even after Trump's tax break. Move to Puerto Rico and swap that rate for a real tax break.
You'll find that Puerto Rico doesn't tax dividends to residents from the IFE. So, if the owners move to Puerto Rico under Act 22, they pay zero on capital gains and zero on dividends from their offshore bank. For a list of all of Puerto Rico's tax incentives, see: A Detailed Analysis of Puerto Rico's Tax Incentive Programs.
In order to form an offshore bank in Puerto Rico to manage cryptocurrency, you'll start with the permit to organize. This first step can take 4 months and the average cost is $130,000. Once you have your permit to organize or preliminary license, you have the regulator's approval to build out your business on the island. See: Here's the process to start a bank in Puerto Rico.
Your permit to organize allows you to use the word "bank" in your materials. For example, you might issue a US compliant ICO, a Reg D offering, or raise money under the $50 million crowdfunding exemption. It's only after you have your permit to organize that you should raise money and are allowed use the word bank in your name.  
I hope you've found this article on banking for a cryptocurrency exchange to be helpful. For more on forming a bank in the US territory of Puerto Rico, please contact me at info@premieroffshore.com or call us at (619) 483-1708. We'll be happy to assist you to negotiate an International Financial Entity License.
You might also like to read through my 300 page book on this topic. For the kindle version, see: Offshore Bank License Guide.
https://premieroffshore.com/wp-content/uploads/2018/04/cryptocurrency-exchange-bank.jpg
400
400
Christian Reeves
http://premieroffshore.com/wp-content/uploads/2023/07/Premier_Offshore_Logo-300x64.png
Christian Reeves
2018-04-04 13:33:06
2020-06-10 02:31:51
Banking for a Cryptocurrency Exchange