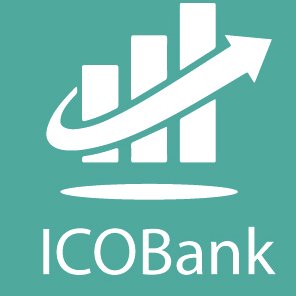 How to start an offshore bank with an ICO
Many FinTech startups are seeking offshore banking licenses in 2018. A banking license from a crypto friendly (and hopefully low tax) country is key to many of the initial coin offerings being floated this year. Here's how to start an offshore bank with an ICO.
Note that this article is focused on those who have not yet raised the capital necessary to launch an offshore bank. It's intended for pre-ICO firms that are starting out on a budget. If you've already raised between $10 and $100 million for this phase of your project, you can purchase an existing bank. For more on this see: Cryptocurrency Banks for Sale.
When you're pre-ICO, you'll need to negotiate a permit to organize in a crypto friendly banking jurisdiction before you can market your ICO. Only after you have your permit can you represent to investors that you are in the process of forming an international financial entity.
Countries refer to this license as a permit to organize, preliminary international banking license, permit to incorporate a bank, or something similar. They all mean the same thing – you've been approved to form a bank and can begin building your business. No matter the country, the permit to organize is the foundation on which you build an offshore bank with an ICO.
A permit to organize an offshore bank is a license from the government giving you the authorization to incorporate a bank and to begin setting up operations in their country. It's granted after regulators have reviewed your business plan, financials, and the bios of the founders. When the government is satisfied that your business model is sound and that the people behind the bank have the requisite experience, they'll grant you a permit to organize.
Once you have this permit, you can incorporate your bank and issue an ICO in the name of that bank. Prior to the permit being issued, you are not allowed to use the word "bank" in any of your marketing materials, white paper, website, or other promotional and sales documents.
After the permit is issued, you have 6 months to raise capital and begin operations. In most countries, you're allowed to extend the permit for another 6 or 12 months. That means you have 1 or 1.5 years to launch the bank once you have a permit to incorporate in hand.
For a detailed list of the steps to form and launch an international bank, see: The 8 Components of an Offshore Bank License.
The typical cost for legal and other fees to negotiate a permit to organize are $110,000 to $250,000 depending on the jurisdiction. In most cases, this is the only money required to get over the first hurdle and prepare the way for your ICO.
All banks require some amount of corporate capital. For example, a bank in Puerto Rico requires $550,000 ($200,000 paid-in and a CD or bond for $350,000). A bank chartered in Dominica requires $1 million in corporate capital. For more banking jurisdictions, see: Top 5 Offshore Bank License Jurisdictions for 2017.
However, these amounts need not be put up until you file for your permit to operate. That is to say, you can receive your permit to organize without depositing the required corporate capital. You can then use your permit to organize to raise all of the capital necessary to launch and operate the bank. You can use the permit to organize to start an offshore bank with an ICO.
In order to receive the permit to organize, you'll need to prepare a detailed business plan with financial projections. This plan, and the related compliance documents will be used to convince the regulators that your business model is solid and that you'll run a clean business.
You will also need to show that your key employees and your board of directors have the necessary experience to launch and run a bank. The plan should include resumes of directors and employees with significant banking experience. We recommend a minimum of 3 directors and 5 is more common. We also recommend that at least one director and one key employee has banking compliance experience (KYC, AML, etc.).
There's no requirement that you have these employees under contract. Just that they agree to work for the bank once your permit to organize is issued. Thus, it's possible to build a quality team and business plan without depleting your resources. When you start an offshore bank with an ICO, capital is often at a premium in the early days.
In addition to your compliance personnel, regulators will look closely at your core banking system and your Chief Technology Officer. This person should have the experience necessary to build out the bank's IT and ensure the security of the data.
The quality of your people and of your business plan are 90% of the work that goes into an application for a permit to organize. If you've put in the effort upfront, negotiating the license should be easy for someone with the right connections.
For more on the steps to build out an offshore bank, see: Four Steps to Build an Offshore Bank.
For more on this topic, please see my 300-page book on Amazon Kindle, Offshore Bank License Guide.
I hope you've found this article on how to start an offshore bank with an ICO to be helpful. For more information, please contact me at info@premieroffshore.com or call us at (619) 483-1708. We'll be happy to assist you to draft the business plan, build a team, issue an ICO, and launch the international bank.
https://premieroffshore.com/wp-content/uploads/2018/02/How-to-start-an-offshore-bank-with-an-ICO.jpg
296
296
Christian Reeves
http://premieroffshore.com/wp-content/uploads/2023/07/Premier_Offshore_Logo-300x64.png
Christian Reeves
2018-02-11 13:08:28
2020-06-11 20:18:29
How to start an offshore bank with an ICO