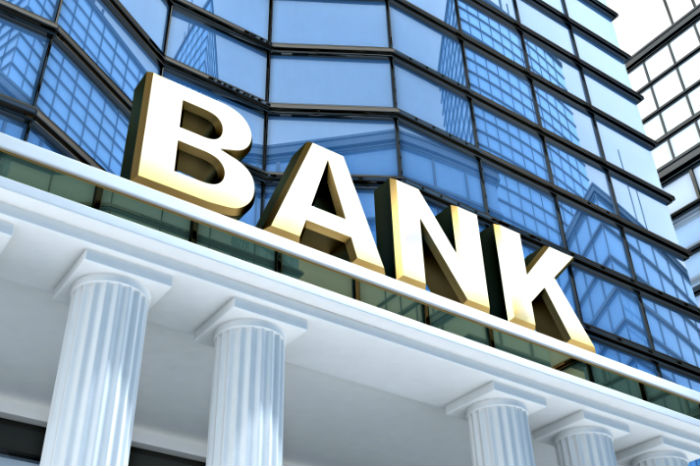 Top International Banking Jurisdictions in 2018
In this article, I'll consider the top international banking jurisdictions for 2018. More specifically, I'll look at international banks in North, Central and South American, as well as the Caribbean region. These are the areas where I have experience, and not Europe (Switzerland, Andorra, Jersey, Guernsey, etc.)
When we talk about international banking jurisdictions in 2018 or an offshore banking license, we generally mean a license issued by a low or now tax country. The intended purpose of an international bank is to serve clients outside of its country of licensure.
For example, a Class A bank in Panama can do business with locals (Panamanians) and persons living outside of Panama. In most cases, Class A banks do not accept foreign persons.
In contrast, an international banking license generally referred to as a Class B bank, may only accept foreign persons. An international bank licensed in Panama may not do business with people living in Panama and companies based in Panama.
My ranking of top international banking jurisdictions in 2018 is as follows:
The United States,

Canada,

Mexico,

Panama,

The Cayman Islands,

Puerto Rico,

Costa Rica,

Argentina,

St. Lucia,

St. Vincent,

Belize, and

Dominica.
I don't include Colombia or Brazil on this list because these countries have currency controls and most are trying to move money out of these nation rather than start new international banks there.
Many will think it's strange that the United States tops the list of international banking jurisdictions. In fact, the US has been the world's largest tax haven for decades. We incarcerate our citizens that dodge the tax man but welcome billions of dollars from abroad. Doubt this? Have a read through The U.S. Is Becoming the World's New Tax Haven and The United States Is a Tax Haven for Global Investors.
The traditional international banking jurisdictions in 2018 begin with Panama and end with Dominica. These are the most popular international bank licenses for 2018. As you move down the list, the capital required goes down, which is to say, those on the top of the list require a significant investment.
Of the international bank jurisdictions, a license from Panama is the most difficult to secure. If you already have a general license from a major jurisdiction (the EU, USA, Canada, and Mexico), you can apply for an international license in Panama. In that case, the capital required might be about $10 million. This bank would act as a subsidiary or booking bank for its parent bank.
If you don't have a major license, you will need to apply for a Class A license in Panama. This is true even if you will accept only foreign clients. A Class A license is likely to require $40 million in the capital and take about 18 months for approval.
The most well known international banking jurisdiction is the Cayman Islands. Cayman has been the go-to country for offshore banking for decades now and has a very advanced financial services sector.
However, Cayman's international banking license business has been in a tailspin. The number of active offshore banks on the island has decreased from about 250 to 150 in the last 24 months. That's an incredible contraction.
Basically, all of the smaller banks have been pushed out as compliance costs have increased. As a result, the remaining banks are capitalized with $10 to $50 million depending on their business model. This is up from about $1 million a few years ago.
At the other end of the "active" spectrum is the US territory of Puerto Rico. This island passed an international banking statute in 2012 and has been very active since 2014. There were 24 international banks approved in Puerto Rico in 2017 and I expect the same number, or more, to be issued in 2018. See: International Financial Entities Licenses in Puerto Rico.
The capital required for an international bank license from Puerto Rico is $550,000. You must hire a minimum of 5 employees and run the business from the territory. If you do this, your tax rate will be 4%.
Two of the reasons Puerto Rico is so popular in 2018 are:
CRS does not apply to the US territory. Even though the US signed this agreement, it does not carry over to Puerto Rico. As far as I know, PR is the only significant jurisdiction where CRS does not apply.

The relative ease of correspondent banking.
These are balanced against an employee requirement, US oversight, and a 4% tax rate.
For a general article on the various tax incentives available in Puerto Rico, see: A Detailed Analysis of Puerto Rico's Tax Incentive Programs.
Those who don't want to be to close to the United States, and don't want the incredible regulation / costs of Cayman, look to St. Lucia and Dominica. I don't include Belize or St. Vincent in this list because, while these islands have an international banking sector, they haven't issued a new license in several years. See: Top 5 Offshore Bank License Jurisdictions for 2017.
St. Lucia and Dominica are actively seeking quality bank operators. Dominica has a reputation of being more "active" while St. Lucia is more conservative. Personally, I prefer the slower and more conservative approach. For more on Dominica, see: How to get an Offshore Bank License in Dominica.
The capital required for St. Lucia or Dominica is $1 million. This will get you a permit to incorporate. Then you will need to secure a correspondent banking partner. This will require anywhere from $5 to $12 million in capital, plus a volume guarantee.
I hope you've found this article on top international banking jurisdictions for 2018 to be helpful. For more information on setting up an international bank, please contact me at info@premieroffshiore.com or call us at (619) 483-1708. We'll be happy to assist you to build an international bank in any of the jurisdictions listed above.
You might also find my 300-page book on this topic helpful. You can download it from Amazon here: Offshore Bank License Guide.
https://premieroffshore.com/wp-content/uploads/2018/03/Top-International-Banking-Jurisdictions-in-2018-.jpg
466
700
Christian Reeves
http://premieroffshore.com/wp-content/uploads/2023/07/Premier_Offshore_Logo-300x64.png
Christian Reeves
2018-03-26 14:54:25
2020-06-11 20:12:46
Top International Banking Jurisdictions in 2018