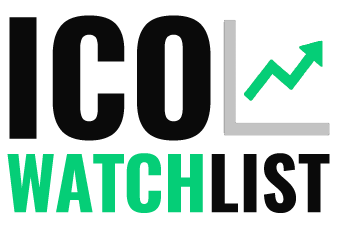 The ICO market went on a wild ride for 2017. Over 75% of the ICOs that were funded blew up and hundreds of millions were lost. Here's where I see the ICO market going and which will be the best ICOs for 2018.
Nearly $2.5 billion has been raised through October in ICOs worldwide, with the majority of that coming in the first half of 2017. Then the US government stepped in to take it's cut and regulate ICOs. This put most US ICOs on hold and is pushing the market offshore.
There are now 3 ways for US investors to get in on ICOs:
Anyone can buy utility tokens,

Accredited investors can buy equity tokens in the US, and

Anyone can buy in to offshore ICOs.
The SEC has said it will not regulate utility tokens. Thus, anyone can buy these investments and the business need not incur all kinds of legal fees to put the token forward.
A utility or use token is one that gives you a right to use a service or receive a product. For example, if Lyft were to issue a use token, you would receive the right to a certain number of rides in exchange for your cryptocurrency.
The same applies to those selling a product. You give the company cryptocurrency and they promise to give you a product when it becomes available. Invest in a new  high tech suitcase company, they use the crypto to finish and produce their first product, and you get a suitcase at a discount if and when it becomes available.
Use tokens are basically the crowdfunding sites like Kickstarter and Indiegogo. The only difference is that you're exchanging cryptocurrency for a token. That token entitles you to use the service or receive a product in the future.
Equity tokens differ from use tokens in that they give you a right to some of the company's future earnings. Equity tokens act like a share of stock in that they give you some level of ownership and control over the company. Rather than a right to use a service or receive a product, you get a right to ownership and a share of the profits.
The US SEC says that, if you issue an equity token, the US government can regulate and control the transaction. As a result, the costs of most ICOs in the United States have increased by hundreds of thousands of dollars to millions of dollars in some cases. Only the largest companies can now issue ICOs in America.
Finally, the US government says it's a crime to sell bitcoin outside of a licensed and regulated exchange. If you sell your coins without an exchange and in such a way that the IRS can't track and tax the transaction, you've committed a crime and can be put in jail.
As a result, Americans are moving their coins offshore and true startups will be forced to issue their ICOs offshore. If American investors want to get in on the ICOs with the most potential, those truly in the beginning stages, then we will need to look abroad from here on out.
Keep in mind that there are no laws that prevent US citizens from buying offshore ICOs. The SEC doesn't allow foreign ICOs to market into the United States. But, if you can find the right offshore investment, you're free to deploy your capital as you see fit.
Of course, when you invest offshore, the task of due dilligence – checking out the investment – falls to you. Uncle Sam and a swarm of lawyers have not vetted these transactions. This keeps the costs are lower, opportunities greater, and the need to research falls to you.
With all of that said, I believe the best ICOs for 2018 will be offshore. More specifically, I believe the best ICOs for 2018 will be offshore financial technology companies operating banks or proving unique blockchain services to international financial entities.
As legacy banks fight to keep cryptocurrency from taking over, they're closing accounts and forcing customers offshore. For example, the US is waging an all out war on cryptocurrency and Hong Kong is closing accounts, putting exchanges out of business.
As in any war, there are winners and losers. The winners in this battle are offshore banks that can efficiently convert from crypto to FIAT. Those with blockchain systems and zero cost transfers are especially interesting.
A bank that sends international transfers over blockchain, and avoids SWIFT, can do so with zero or little cost.
Banks that can raise money through an ICO, or have an ICO platform for their clients, will be especially valuable in the near future. The bottom line is that blockchain and cryptocurrency are the future of offshore banking and early adopters are excellent investment opportunities.
If you're an accredited investor and would like information on offshore crypto banks and FinTech opportunities, you can reach me at info@premieroffshore.com. I will be happy to introduce you to quality international banks.
If you run an offshore bank, our would like to form a new crypto focused international financial entity, you might find my 300+ page book on the topic helpful. See Offshore Bank License Guide, 2017, available on Amazon Kindle.
https://premieroffshore.com/wp-content/uploads/2017/11/Best-ICO-for-2018.png
229
345
Christian Reeves
http://premieroffshore.com/wp-content/uploads/2023/07/Premier_Offshore_Logo-300x64.png
Christian Reeves
2017-11-22 10:05:49
2017-11-22 10:11:48
The Best ICOs for 2018