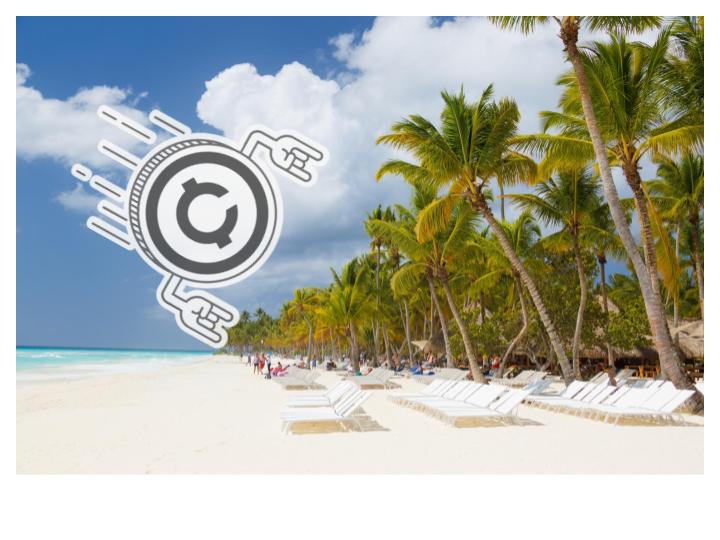 ICOs come to the Caribbean
ICOs and cryptocurrencies are coming to the Caribbean. Many Caribbean islands are looking to the licensing of cryptocurrency and ICOs to boost their fledgling financial services sector. The banking, FX (Forex currency conversion), investment and brokerage industries are all moving towards blockchain. The Caribbean island who gets to a solid licensing scheme the quickest might dominate the industry for years to come.
And this move, to ICO and crypto, couldn't come at a better time for the Caribbean. The offshore banking industry has been decimated in recent years. Puerto Rico is taking over the offshore bank licensing industry because smaller jurisdictions can't compete with the tax deals from the US territory.
Likewise, offshore banks throughout the Caribbean are closing because it's become impossible to find and keep correspondent banking relationships. Without the support of bigger banks, the smaller offshore entities are out of business.
I believe crypto will solve many of these issues for offshore banks, but not just yet. For more, see: Blockchain and cryptocurrency are the future of offshore banking.
What's hot today are ICO platforms and offshore crypto exchanges.
Let's start with ICOs. This financing method, similar to stock offers, has characteristics that make it different and unique, which is perhaps the main reason why, the regulators are slow to recognize it. The SEC, just this month, equated ICOs to IPO (Initial Public Offering) for regulatory purposes. For more on this topic, see: Crowdsale vs. ICO.
Investors receive ICOs as coins or tokens, they even are given certificates if investments made in Ethereum. ICOs could be done from the mere start of companies, or in financing phases commonly is embodied in a document that is known as "White Paper" explaining the operation and investment.
Does anyone regulate the ICOs?
As mentioned previously, the United States sector called SEC has begun regulating ICOs. Also as, Singapore has MAS, and China has PBoC regulating or banning cryptocurrency, and so forth. Essentially these agency regulate for their own nationals but their is no international regulator for digital investments made. In fact, China has closed down all ICO platforms and cryptocurrency exchanges.
So, you may ask if the investment exists in cyberspace, what is the difference of the physical location? Why do you need a license to operate a crypto exchange?
The physical location, or jurisdiction of your license and/or your investment, is key in avoiding stricter regulations. Many Caribbean jurisdictions are looking very favorably on crypto currency to support their financial services offerings.
Can you imagine your investments being tax free?
The Caribbean is one of the most approachable financial markets in the digital world, flexible and sovereign governments are abundant in these warm waters, and the ICO world is looking for offshore solutions.
The Caribbean holds 13 sovereign island nations and 12 dependent territories, each having its own financial systems and source of income (tourism, local businesses, financial services, corporate formations, etc). Many Caribbean nations are struggling with low economic growth, and feeling the battle of de-risking banks and the high cost of compliance. Digital currency issuance is a viable solution to solve a number of problems in the Caribbean. See How to Raise Money for an International Bank
Where can we avail of this wonderful opportunity?
Barbados Central Bank is working has been working with blockchain since last year with the startup called Bitt which is empowered by California startup Netki. But wait there's more, Bitt launched a digital Barbadian dollar in a partnership, through blockchain startup Colu.  Basically demonstrates that cryptocurrency, ideally in sovereign nations, could be backed by real government currency. This concept stirred a wild fire in the Caribbean, soon to join similar platforms are Aruban Florins and Bahamian Dollars. Seeing that these hold "traditional" exchanges to the USD, transactions are simplified to tangible notion rather than a stock value if you are still insecure about investing. Your Token conversion is more or less solved and you are giving sustenance to a devastated economy (always think about the greater good).
As for tax havens Puerto Rico has opened the gates for all new companies to incorporate under new tax exemption programs, if your new company wishes to receive funds through ICO in Puerto Rico as of now there are no reasons not to – and local domiciled shareholders could receive 100% of their gains legally, through Act 22.
Then there are those Caribbean jurisdictions that don't regulate ICOs or crypto at all. If you set up in Dominica, through an offshore corporation, you will have no government oversight. And, if you do set up in Dominica, you will have the opportunity to help shape the laws when the are finally enacted.
In my opinion, building a business and becoming part of a community in Dominica or another island that has not yet drafted crypto statutes is an amazing opportunity. So long as you select the correct political climate, you might well become a major player in the region.
I hope this article on ICOs coming to the Caribbean has been helpful. For more information on structuring an ICO platform, please contact me at info@premieroffshore.com or call us at (619) 483-1708.
https://premieroffshore.com/wp-content/uploads/2017/09/ICO-hits-the-Caribbean-P.jpg
540
720
Christian Reeves
http://premieroffshore.com/wp-content/uploads/2023/07/Premier_Offshore_Logo-300x64.png
Christian Reeves
2017-09-15 06:55:27
2020-06-11 21:19:52
ICOs come to the Caribbean