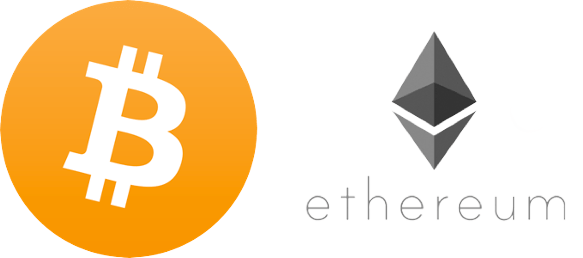 Take your IRA offshore and invest in cryptocurrency
I expect cryptocurrency to remain a hot IRA investment in 2018. Almost every call we get these days is about investing in cryptocurrency offshore. Clients want to manage their crypto offshore in private and avoid the IRS audits we all know are coming. So, here's how to take your IRA offshore and invest in cryptocurrency.
When I talk about cryptocurrency, I don't mean only bitcoin and ethereum. What's hot are all the altcoins and forks. Altcoins like AAC, ACT, Bitcoin Cash, Monero, Ardor, sia coin, and others. And, we see about 20 forks coming in 2018. A few exchanges, such as OurDax.com, guarantee that they'll pass along all of these forks to their users.
The best way to avoid IRS audits of your crypto account, and the coming war in the United States, is to setup your account offshore. The way to gain access to the best trading platforms is through an offshore company. The best way to gain access to altcoins and forks is to take your IRA offshore and invest in cryptocurrency. The way to participate in top ICOs is to invest through an offshore structure.
So, here's how to take your IRA offshore.
The first step is to move your account(s) to a custodian that allows for international investments. This is usually a US custodian that supports offshore LLCs like Midland IRA or Entrust. The most popular custodian for crypto investors is Midland, but there are several which offer this service. Neither of these companies is associated with Premier.
The reason I say you'll probably need to move to a new custodian is that none of the big firms support offshore investments. The big guys, like Fidelity and Merrill Lynch, make their money by selling you their investments. When you go offshore, the custodian no longer is in control and doesn't earn a commission on your trades.
And not all self-directed custodians allow for international investments. Firms like IRA Services in California allow US LLCs but not offshore LLCs. In order to move your retirement account out of the United States, you need a US custodian that is experienced in offshore structures.
Once your account is with the right custodian, we can form your offshore IRA LLC. We will work with you to select the best jurisdiction, form the company, draft the operating agreement and other documents, and open your bank and/or crypto accounts.
In most cases, we'll open both a bank account and a crypto account. You will sell your US investments and transfer cash offshore. It's rare that a US custodian allows for like-kind exchanges. Though, we have seen some with self-directed accounts move offshore by transferring crypto, thereby avoiding tax on the sale.
Once your IRA LLC is set up and funded, you can trade cryptocurrency in private. You'll also have access to a number of smaller altcoins that are not available in the United States.
The same goes for ICOs. The US SEC has pushed most ICOs out of the country. Only the very largest and best-funded companies can issue a US compliant ICO. This means that US ICOs will be from companies that have already gone through many rounds of funding, with venture capitalists taking big bites of the pie.
If you want to invest in a true startup, then you need to do so offshore. If you want to invest as a VC, and get in on the ground floor, you need to invest offshore using an IRA LLC.
And, of course, you're not limited to investing in cryptocurrency. You can buy gold, hold multiple currencies, invest in foreign real estate, and just about anything else you wish. You must follow all US IRA rules, but you're in control and you select the investments that fit your risk tolerance.
Note that you can't buy a house and live in it with retirement money. You can invest in rental properties, with the rental profits and gains flowing back into your retirement account. For more on this, see: Can I buy foreign real estate with my IRA?
One popular hedge offshore is to purchase physical gold in your IRA. You can buy gold through a bank, such as Caye Bank in Belize, and hold it as a hedge against crypto and fiat currencies.
And some banks, such as Caye, allow you to borrow against your physical gold. We have clients purchasing gold and borrowing against it to trade crypto. For more on the rules around buying gold with your retirement account, see: IRA Gold Rules.
But, watch out for IRA lending rules and UBIT. When you borrow in an IRA, you must use a non-recourse loan. Also, Unrelated Business Income Tax can apply if you don't have a UBIT blocker corporation in place.  For these reasons, I recommend that only the most sophisticated IRA investors use leverage in their account.
The bottom line is that taking your IRA offshore will give you access to the best altcoins, ICOs, forks (IFOs), exchanges, and high yield investments. Add to this the max privacy and asset protection you get, and you see why offshore IRA LLCs are so hot in 2018.
I hope you've found this article on why you should take your IRA offshore to invest in cryptocurrency to be helpful. For more information, please contact us at info@premieroffshore.com or call us at (619) 483-1708 for a confidential consultation.
https://premieroffshore.com/wp-content/uploads/2018/01/Take-your-IRA-offshore-and-invest-in-cryptocurrency.png
258
583
Christian Reeves
http://premieroffshore.com/wp-content/uploads/2023/07/Premier_Offshore_Logo-300x64.png
Christian Reeves
2018-01-14 11:13:36
2020-06-11 20:24:31
Take your IRA offshore and invest in cryptocurrency