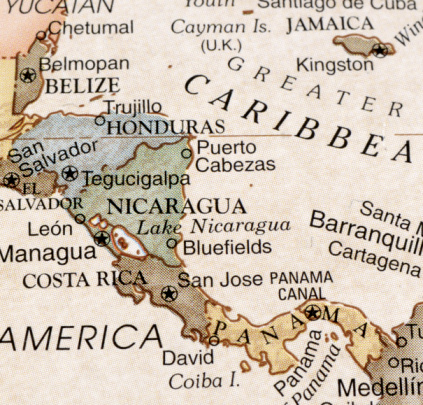 Best Panama Residency by Investment Program
If you want to plant a major flag offshore, think about residency in Panama. For those who qualify, the best residency in Panama is the Friendly Nations Visa . Of the 8 or 9 visa programs Panama is running at any given time, the best Panama residency program is the Friendly Nations Visa.
Here's why you want residency in Panama and how to get it.
Why You Want a Foreign Residency
If you're an American, you have many reasons to want a second residency. Getting that residency in a tax friendly jurisdiction such as Panama is a no brainer.
First, Panama residency will allow you to maximize the benefits of the Foreign Earned Income Exclusion. If you're living AND working abroad, you can exclude up to $101,300 of salary from your US taxes. A husband and wife operating a business from Panama could earn $200,000+ per year tax free.
I won't bore you with a dissertation on the FEIE, as I've been known to do. Suffice it to say that, if you qualify for the Exclusion using the Residency Test, you can spend 4 months a year in the US. If you don't have residency, then you must use the Physical Presence test and be out of the US for 330 out of 365 days.
Second, Panama allows you to plant a major flag offshore. Once you have your international bank account and your offshore structure, the next flag to plant is residency. Residency in Panama demonstrates that you are an international citizen – someone who is experienced at living, working and investing abroad.
Third, Panama residency gets you access to all of the international banks in Panama. About 90% of Panamanian banks prohibit US persons unless you have a residency permit. Big banks, such as Banco General, CrediCorp, Global Bank and Scotia Bank (the Canadian Bank with offices in Panama) all restrict access to US persons with residency in Panama.
Fourth, Panama residency gives you a place to "land" should you decide to leave the United States. Maybe you're retired and don't care about the tax benefits (the FEIE doesn't apply to passive income or capital gains). If you're planning an exit strategy, foreign residency is a must.
If you are concerned with the direction of our country, finding a safe haven, then residency is one of the most important flags to plant. First is an offshore structure, then offshore bank account, and finally residency for the trifecta.
Why Panama has the Best Residency Program
Panama has the best residency program because:
If you are from a friendly nation, a residency visa is very easy to get.

Panama is a place you can live and work tax free (if you have a portable / internet business).

Panama is a place many people would like to live. It's one of the top business and retirement options for those seeking a higher quality and lower cost quality of life.
Considering Panama is where you want to be for lifestyle as well as business reasons, and because their residency permit is easy to get, Panama is my number one recommendation.
Let me be clear, I'm not here to analyze a bunch of jurisdictions and hedge my bets. I'm here to tell you what I think. Yes, I'm a big fan of Panama… a cheerleader if you will. Bullshite like the Panama Papers have reinvigorated that feeling.
Premier is incorporated in Panama, it's the home base of this business, it's where I have lived for years at a time, it's where I travel to often these days, and Panama City one of the best places in the world to live and work. Likewise, Boquete is one of the best places to retire on a budget.
Updated List of 50 Friendly Nations for the Panama Residency Program
In order to qualify for the Friendly Nation visa, you must hold a passport from an approved country. One that is "friendly" with Panama.
Here is the current list of friendly nations for the Panama residency by investment program. This list has been updated through May 24, 2016.
If your country is listed here, you may apply for residency in Panama under the friendly nations Panama residency program.
If your country is not listed, then you may apply for residency in Panama under one of their other programs. In most cases, you will need to enter under the Person of Means visa by making a substantial investment or a deposit of $200,000+ into a local bank.
For example, if you hold a passport from India, then you do not qualify for the Friendly Nations Panama Residency visa. The only way to get a visa from a non-friendly nation is to make an investment or deposit in a local bank.
For more information on countries NOT listed below, please see: Residency in Panama from Restricted Countries
| | | | | |
| --- | --- | --- | --- | --- |
| Andorra | Czech Republic | Israel | Netherlands | South Korea |
| Argentina | Denmark | Japan | New Zealand | Sweden |
| Australia | Estonia | Latvia | Norway | Switzerland |
| Austria | Finland | Liechtenstein | Poland | Taiwan |
| Belgium | France | Lithuania | Portugal | USA |
| Brazil | Germany | Luxembourg | Serbia | Uruguay |
| Canada | Greece | Malta | Singapore | United Kingdom |
| Chile | Hong Kong | Monaco | Slovakia | Costa Rica * |
| Croatia | Hungry | Marino | Spain | Mexico * |
| Cyprus | Ireland | Montenegro | South Africa | Paraguay * |
* Most recent friendly nations visa additions.
Italy: You might notice that Italy is the only Western European country not on the list. There are other EU countries missing (such as my favorite second passport option, Bulgaria), but Italy is the only major nation not on the list. This is because Italy and Panama have an unique immigration agreement that allows Italians to move to Panama without the Friendly Nations visa.
How to Get Panama Residency for Free
The typical cost for Panama residency under the Friendly Nations Visa is $8,750 for the first applicant. As I've said, it's one of the easiest and least expensive foreign residency visas to get. It's also one of the best because it's Panama is a great place to live, work, and do business.
Now, here's how to get residency in Panama for free…
Option 1: You can pay a fee, form a corporation and get Panama residency for $8,750 as I said above.
Option 2: You can make an investment in an approved project in Panama and get residency. Most projects are condos or other real estate costing hundreds of thousands of dollars. That's not what I'm talking about.
There is one and only one investment you can make with a guaranteed return. One that costs only $20,000, including residency in Panama. One that doesn't come with any carrying costs or tax obligations.
That's an investment in teak wood….
Teak has always been a prized material. The tree that teak comes from, Tectona grandis, is native to the tropics. Since around the 7th century, it has been used to outfit and adorn the residences of the wealthy and powerful In addition to the most beautiful furniture, Teak is used in shipbuilding. It makes for an excellent ship wood due to its ability to ward off dry rot
Since the best wood furniture made from teak comes from mature trees, it can take around 25 years before a teak tree planted today is harvested for wood.
Here's why I recommend only one teak program and why that investment is guaranteed.
The teak wood plantation I recommend has been established for years. The trees have been in the ground for 17 year already. The trees and the quality of the teak are  verifiable and proven.
This is not one of those mango or coffee "opportunities" you read about on the web. Some deal that you invest in now and hope your crop gets planted. This is teak that's been in the ground for many years. Teak that is verifiable and guaranteed. Teak that comes with Panama residency.
As I said above, I'm a big supporter of Panama. I believe it's where you want to have a second residency. Where you want to plan your exit strategy. Where you want to have your home base.
Combine this with the fact that you can get your Panama residency for free through an investment in teak, and I'm all in. This is truly a unique opportunity.  
I will close by telling you that I am writing about teak in this post on residency solely because I believe in it. No one has paid me to do this and I don't make any money if you buy teak.
In fact, the opposite is true. If you hire me to negotiate your residency in Panama for $8,750, I make money. If you buy teak and get residency for free, I make nada. That should tell you how much I believe in this program. I am writing on this residency and teak program because I believe in it. Because I want to support the Panama I love and to let my readers know what's available.
I hope you have found this post helpful. If you would like to learn more about the Panama residency program, or how to invest in teak to get your residency visa for free, please contact me at info@premieroffshore.com. I will connect you with experts on the ground who can help.
https://premieroffshore.com/wp-content/uploads/2016/05/131629977.jpg
405
423
Christian Reeves
http://premieroffshore.com/wp-content/uploads/2023/07/Premier_Offshore_Logo-300x64.png
Christian Reeves
2016-05-28 17:26:11
2016-05-28 17:26:38
Best Panama Residency by Investment Program