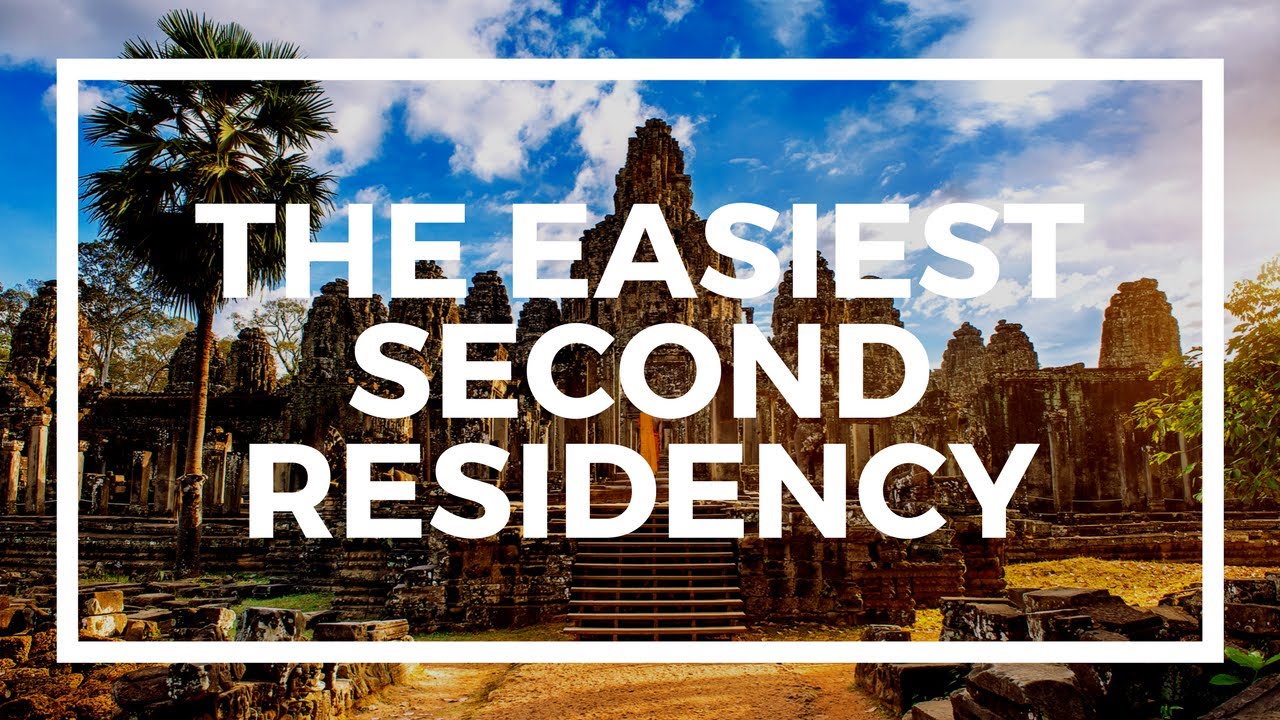 The Best Cheap Residency Programs for 2018
Here are the best cheap residency programs for 2018. These are the best low cost residency programs that include a path to citizenship and to a second passport. If you're looking to earn your second passport, check out this list the best cheap residency programs.
Residency allows you to live in a particular country. Some require you to spend a certain amount of time in country and some do not have a physical presence requirement.
Most second residency programs allow you to start a business (work for yourself) but don't permit you to work for someone else. The intent is that you will come to the country and become a valuable part of the community. The government doesn't want you to take jobs away from locals… they want you to create new jobs.
There are three ways for you to earn a second passport: 1) through residency, 2) by investing a large amount of money in real estate or government bonds, or 3) purchasing citizenship for cash. This article is focused on the best cheap residency programs for 2018 that allow you to earn a second passport.
These residency programs allow you to "earn" citizenship by becoming a part of the local community. Most require you maintain residency for 5 or 6 years before you apply for citizenship. That is to say, you must prove your commitment and your value over several years to earn citizenship.
Thus, citizenship through residency is a negotiation with the government. Become a part of the community, create as many ties to your new country as possible, and then apply for citizenship. This is very different from the cash for citizenship programs available from St. Lucia and St. Kitts (from these links you'll see I'm a fan of St. Lucia's program but not St. Kitts).
So, without more ado, here are the best cheap residency programs for 2018
Residency on a budget from a top 50 country: Panama
If you're a US citizen, or from the UK, EU, or any of the other top 50 nations, you can get residency in Panama for cheap! Panama's friendly nations reforestation visa program is the most efficient second residency program in the world, guaranteed.
Invest $20,000 in one of Panama's approved teak reforestation programs and receive residency for you and your family (you, your spouse, and dependent children 18 and under). This is the lowest cost residency by investment program with a path to citizenship.
And Panama allows you to purchase your reforestation parcel with your US retirement account. Use IRA money to purchase the teak and personal money to cover legal and filing fees to stay within US IRA rules.
If you also want to take your US retirement account offshore, we can help. See: Here's how to take your IRA offshore in 6 steps
Residency on a budget for everyone else: Nicaragua
For those of you not from a "friendly nation," or just prefer a more laidback country, consider Nicaragua. Nica copied Panama's program and opened it up to all nationalities.
Purchase $35,000 in a bundled reforestation package and get residency for you and your family. If you're from a restricted country like China, India, or Pakistan, legal and government fees will be about $10,000 per person.
The big difference between Panama and Nicaragua is that Panama doesn't have a physical presence requirement to maintain your residency visa. Nicaragua requires you spend at least 180 days in country during your residency period (5 years). Once you have your passport, you can spend as much or as little time in Nica as you wish.
Residency for retirees on a budget: Belize
The Belize QRP program was designed for retirees, but can be used by anyone with an annuity or is otherwise receiving fixed and guaranteed monthly payments. In most cases, these are distributions from a retirement account.
To qualify for the QRP, you must be receiving $2,000 a month or $24,000 a year in guaranteed payments. If you have this cash flow, you and your family can qualify for residency in Belize.
As with the other visas, the QRP program covers you, your spouse and your dependent children 18 years of age and under.
Belize has a very light physical presence requirement. You must spend 30 consecutive days each year to maintain your residency.
Residency in the European Union: Portugal
The best cheap residency program in the European Union is Portugal's golden visa. To qualify, you must purchase real estate worth € 500,000 or deposit € 1 million in a local bank.
Obviously, € 500,000 or € 1 million are large amounts of money. I list Portugal as a "cheap" residency program because all you need to do is make a deposit in a local bank. You don't need to spend the money or invest it. You can simply leave it in a local bank or buy a CD for the term of your residency.
Portugal's golden visa gets you a top tier passport after 6 years. Residency in Portugal also allows you to live and work anywhere in the European Union.
Finally, you need only spend 2 weeks a year in Portugal to maintain your residency. You can send the rest of your time in the EU or wherever you like.
Conclusion
I hope you've found this article on the best cheap residency programs for 2018 to be helpful. For more information on any of these programs, please contact us at info@premieroffshore.com or call us at (619) 483-1708  for a confidential consultation.
https://premieroffshore.com/wp-content/uploads/2017/11/The-Best-Cheap-Residency-Programs-for-2018-1.jpg
720
1280
Christian Reeves
http://premieroffshore.com/wp-content/uploads/2023/07/Premier_Offshore_Logo-300x64.png
Christian Reeves
2017-11-07 12:24:34
2020-06-11 20:47:12
The Best Cheap Residency Programs for 2018