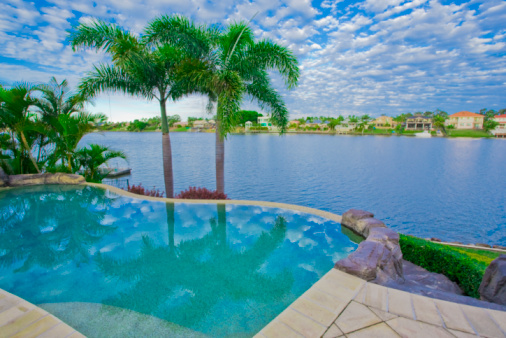 Belize Residency Program Primer
The Belize residency program is the best available if you want to live in Belize or if you're on a budget. If you want access to a larger city, to operate a business, eventually gain citizenship, or not be required to live in your country of residence, look to Panama.
If you want to retire to happy and beautiful Belize, this residency program is for you. If you have a passport from a restricted country and can't afford Panama, look to Belize.
The Belize residency program allows you to live and retire in Belize. If you're a US citizen, it will help you maximize the value of the Foreign Earned Income Exclusion. Here's everything you need to know about the Belize residency program.
Basics of the Belize Residency Program
Unlike Panama, the Belize residency program is focused on people who wish to "retire" abroad. But they use the term "retirement" quite liberally. In this context, it means that you have a pension or other type of guaranteed income stream of $2,000 or more per month and are at least 45 years of age.
And the cash doesn't need to come from an IRA or other traditional retirement scheme. It simply needs to be a guaranteed payment (like an annuity) over a number of years. So, if you're over 45 years of age, you can purchase an annuity of $2,000 per month and you qualify for the Belize residency program.
Also unlike Panama, Belize isn't picky on who can qualify for residency. Anyone, no matter what passport you hold, who is 45 years of age or more and has a pension of $2,000+ per month can become a resident of Belize.
The only other limitations are that you must pass a medical check and a background check (no criminal history). They don't want a

repeat of John McAfee

!
In Panama, those with US, UK, and EU passports have an easy go of it. Everyone else must pay to play. For a detailed article, see Panama Residency from Restricted Countries.
Another distinction is that the Panama residency program has a path to citizenship. This Belize residency program does not… there is no Belizean second passport at the end of the road.
Remember that the Belize program is meant  for those who want to live in the country. So, one of the added benefits is that you can many thousands in taxes and import duty. But I am getting ahead of myself….
Let me tell you a bit more about Belize:
Belize is located at the south eastern tip of Mexico, so a short flight from the US. What draws me to the country is that English is the official language and spoken everywhere. No need to learn a language… no communication problems here.
Belize is the ONLY country in Central America where English is the official language. All business is conducted in English and everyone you come in contact with is fluent. In fact, while I often need my broken Spanish in my home town of San Diego, California, I have never needed it in Belize.
The Belize residency program is a great opportunity because of the many advantages the country has to offer.
First and foremost, cost of living is low.
Second, you can structure your life and business to pay zero taxes in Belize.
Third, because it's tourist mecca there are tons of attractions, great weather much of the year, a slower but efficient pace of life, friendly people, beautiful beaches, to many islands to count (ok, Belize has 86 islands, but that's alot!) and the list goes on…

Fourth, the US dollar is accepted as currency in Belize.
Here's a list of reasons to sign up for the Belize residency program.
The low cost of living in Belize is one of the biggest reasons why one should think of moving to Belize
In Central America Belize is the only English speaking country, as I have already mentioned English is the official language
Real estate can be owned by foreigners (no fancy trusts or 99 year leases as in Mexico)
Easy access from the US and Canada
Being such a friendly country people are drawn by their loving and welcoming nature
There are no strict rules to the title to property owned in Belize, it could be taken individually, jointly or in a corporate name
One receives fee simple title to your property when purchasing in Belize
Financing is also easily available when purchasing property in Belize
Incentives is being offered by the government of the Caribbean to encourage more tourism
The cruise traffic has risen up to 300% in the last 5 years. This might sound like a negative, but a strong economy rises all boats!
Being a British commonwealth country Belize has a long standing tradition and independent judiciary
Belize is very diverse with rainforest, rivers, waterfalls, beaches and also tropical forest
The exchange rate is stable and fixed. US $1 = BZ $2
The waters in Belize is one of the best dive sites in the Hemisphere being the second largest reef in the world
The number of retirees gives opportunity to make friends and being social
Belize Residency Program – Qualified Retired Persons Incentive Program (QRP)
Ok, enough pontificating on why I love Belize. Let's get back to the Belize residency program.
Anyone, and I mean anyone, that is at least forty five of years of age and can put up a CD earning $2,000 per month, can qualify for the Belize residency program. Just pass a background and medical check and you're golden.
You will also need to open a bank account in Belize with cash to pay your local bills while living in the country. I typically recommend an account with an opening balance of at least $24,000 (24 months of expenses).
Sign up for the Belize residency program and bring your family along for the adventure.
A qualified person can bring along his or her dependents – children who are under 18 years of age or who are person up to the age of twenty three if enrolled in a University. "Dependants" also include your spouse… everyone but the primary applicant is called a dependant.
This program was created for people of means who wish to live in Belize and who can prove a consistent permanent income from abroad with a pension or other form of annuity.
As such, the Belize residency program allows you to bring anything you need to live into the country tax / duty free. This includes cars, boats, planes, and everything necessary to build and outfit a home. If you are planning to live in Belize, the Belize residency program can save you tens of thousands of dollars on import duties alone.
Here's how it works and how much it costs to get residency in Belize:
The applications are processed by the Belize Tourism Board in collaboration with the Ministry of National Security and the Department of Immigration and Nationality.
We will take you step by step through the Belize residency program. We will complete an application forms, coordinate your visits and medical, make your best claim for residency to the government, etc.  
Items we will need are:
Birth and marriage certificates (the latter is only required if you wish to sponsor your spouse),

Copy of police record from current place of residence,

Notarized copy of every page of passport,

Medical certificate proof that shows that you do not carry any transmitted disease such as AIDS,

The items necessary to open a local bank account, like bank reference letters, and

Four front and four side view passport sized photographs.
Proof of income can be in the form of a bank reference letter or a bank statement mentioning the figures to at least be  US $2,000 per month receivable as pension or retirement income. Or any financial statement from a financial institution in Belize stating that your account will be generating $2,000 per month.
If you're an entrepreneur, we can help you structure your business so that you are not paying taxes in Belize. This typically means a corporate structure in another tax free jurisdiction like Panama.
Legal fees to prepare, file and negotiate Belize residency with Premier are $5,950 for the primary applicant and $3,350 for each dependant. Government fees are $1,000 for the primary applicant and $750 for each dependant plus $200 per person for the Belize residency card.
If you are interested in be Belize residency program, please contact me at info@premieroffshore.com. I will be happy to work with you to develop your international plan.
https://premieroffshore.com/wp-content/uploads/2015/08/100795583.jpg
338
506
Christian Reeves
http://premieroffshore.com/wp-content/uploads/2023/07/Premier_Offshore_Logo-300x64.png
Christian Reeves
2015-08-27 15:12:51
2015-08-28 09:33:45
Belize Residency Program Primer