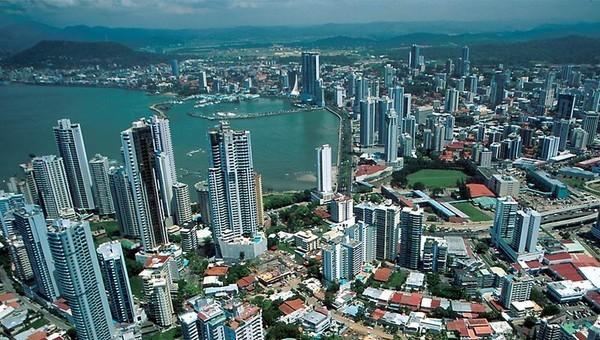 Panama Financial Services License
A Panama Financial Services Company is a licensed but unregulated financial entity which allows you to hold and manage client funds in Panama. The Panama financial services license is issued by the Panamanian Ministry of Commerce (Ministerio de Comercio and Industrias). It's much easier to keep in compliance than a license issued by the banking authority (Superintendencia de Bancos de Panamá).
Here's a summary of the benefits of a Panama financial services license:
These licensed Panama corporations are most commonly used by offshore financial services companies and international banks that handle third-party funds. For example, cash management and investment services for an offshore bank licensed in another jurisdiction or for providing electronic payments services, credit and debit cards, or other similar payment processing activities.

If you will manage client money, you must have a of license. The lowest cost and most efficient licensed but unregulated entity is the The Panama Financial Services Company.

These financial services companies can work effectively with other foreign structures – for example, to outsource services for tax efficiency (because Panama won't tax foreign sourced profits) and/or to set up a trading desk in a more reputable jurisdiction than your country of licensure.
A Panama financial services license allows you to conduct the following types of transactions on behalf of your financial institution (in addition to the normal business functions of the company):
Open corporate bank accounts and accept client funds, usually on behalf of a licensed and regulated entity operating in another jurisdiction.

Operate as a basic correspondent account managing and transferring funds on behalf of clients of a bank licensed in a separate jurisdiction.

Act as a payment Intermediary.

Currency / FX and Bitcoin accounts.

Conduct precious metal trading (gold, silver, platinum, etc.).

Factoring.

Leasing.
Capital and Office Requirements
In most cases, a Panama Financial Services Company will not have a capital requirement (a minimum amount of paid in capital). The only major exception is leasing services, which requires special permission and capital of $100,000.
While it's not required, I recommend clients contribute as much capital as possible if they're  going to operate as a correspondent bank account. Starting with $100,000 to $250,000 paid-in shows prospective banks your commitment to your Panama Financial Services Company.
I also recommend correspondent banking desks open an office in Panama with one or more employees. Turn your offshore corporation into a domestic operating company. It's not required under the law, but it will improve your chances of success.
A local presence will give you access to a wider range of banks in Panama. Many banks will only do business with local companies. Having an office and an employee will help you throughout the process and gives you someone on the ground to deal with issues as they arise.
You can get this done at a low cost by setting up a small executive suite and paying an employee for half of his or her time. For example, Regus has 6 office buildings in Panama City and provides excellent services. Click here to find a Regus office.
Remember what's important here is what a local bank / correspondent partner wants to see, not the minimum requirements listed in the law.
Limitations of a Panama Financial Services Company
The  Panama financial services license does not allow the Panama company to engage regulated activities such as:
Securities trading or broker-dealer activities including investment funds, managed trading etc.

Credit Union (cooperativas)

Savings and Loan (financiera)

Fiduciary (trust company) services

Cash transmittal services or currency exchange (e.g. bureau de change)
These services are regulated differently by the Panamanian government and all require their own license with minimum capital and audit requirements.
It's also prohibited for the Panama Financial Services Company to offer any banking services. To be clear regarding "correspondent banking," a Panama Financial Services Company may offer services to a licensed and regulated bank in another jurisdiction. It may not offer services to the clients of the bank, only to the bank.
Conclusion
The setup costs for a Panama Financial Services Company are $35,500 and the annual fees are about $1,250 depending on nominee directors and other factors. This does not include a registered or virtual office.
In most cases, a Panama Financial Services Company can be completed in about 15 days once all of the documents are submitted.
I hope you've found this article on the Panama Financial Services Company company to be helpful. For more information, please contact me at info@premieroffshore.com or call us at (619) 483-1708. 
https://premieroffshore.com/wp-content/uploads/2017/01/Panama-financial-services-license.jpg
340
600
Christian Reeves
http://premieroffshore.com/wp-content/uploads/2023/07/Premier_Offshore_Logo-300x64.png
Christian Reeves
2017-01-04 11:42:43
2020-06-12 17:49:16
Panama Financial Services License