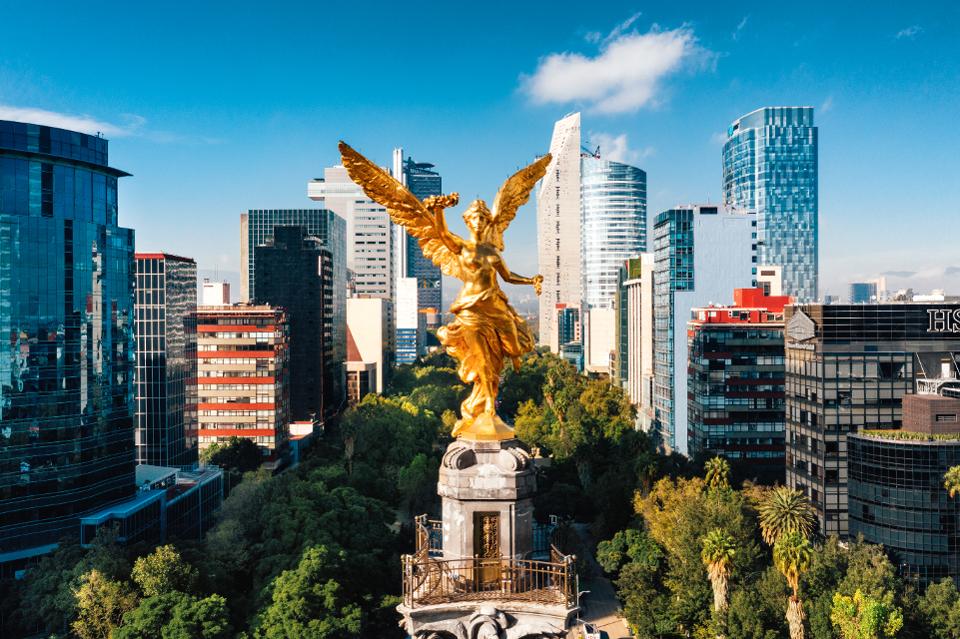 In this post, I'll consider the question, "What is a Mexican SOFOM?" A Mexican SOFOM is a complex entity used for many purposes and the most powerful financial entity or structure in Mexico after a full banking license. In fact, a SOFOM is often the most efficient path to a banking license in Mexico. 
Mexico is a prime destination for American investors looking to grow their portfolios. Its proximity to the United States, secure banking laws, English speaking professionals, and the strength of the dollar of the country are all factors why American investors are doing business south of the border. 
One of the most powerful entities that you can use for your advantage is called a Sociedad Financiera de Objeto Multiple or SOFOM. There are a number of activities that you can do with a SOFOM such as financing, factoring, making loans, issuing credit, etc. The Mexican SOFOM is also used for cryptocurrency exchanges and money transmission businesses. 
Mexico is currently in the beginning of a new era as its President has promised a wave of reforms that will change many laws, one of the many reforms that have gone through is the way SOFOMs operate in the country. 
You do not need any special authorization to start operating as a SOFOM. Any person with proper Mexican identification can open a SOFOM. That is to say, the director and person responsible for the SOFOM must be a Mexican person. 
The Mexican federal government does not have to be involved at all in the process, so long as you register your financial institution as a non-regulated SOFOM, no license or special permission is required.
Establishing a SOFOM in Mexico works just like opening any other business in the country. Your company must be formed and authorized by a Notario. Do not get confused, a Notario's role in Mexico is very different from the United States. A notary in Mexico is a very important person, where anyone can be a notary in the US.
Your Notario will create the bylaws of the SOFOM which will feature how the principal purposes of the entity will take place. It is important for you to have a business plan that explains in detail how your financial entity will work under a SOFOM. 
As part of one of its functions a SOFOM has the ability to act as a fiduciary in a guaranty trust that is formed to guarantee the credits that it issues, it should also be noted that trusts in Mexico do not work the same way as in the United States. 
One activity that cannot be done with a SOFOM receives deposits from clients as those are reserved for banks and financial institutions in the country. A partnership with a bank in Mexico is required. 
Partnering with a bank as a SOFOM is a great way to operate as a financial entity without an international bank license. The SOFOM structure allows you to hold client funds in your corporate bank account and transact as described above. 
There are two types of SOFOMs available, the regulated SOFOM and the unregulated SOFOM. If you will set up a regulated entity, within the bylaws of a the SOFOM you must include the phrase "financial entity with multiple purposes, a regulated entity". 
Meaning that in your bylaws your SOFOM needs to be identified by the abbreviation S.O.F.O.M, E.N.R. Regulated SOFOMs are those that have business activities involving financial holding companies and credit institutions. 
Most regulated SOFOMs are owned or controlled by financial institutions and have a number of shareholders. This is because the SOFOM structure is often the most efficient path to an international banking license in Mexico.  
Unregulated SOFOMs work a little different than regulated ones. Unregulated SOFOMs are not overseen or are subject to any relevant banking or tax laws in a country such as the CNBV and SHCP.
Capital in unregulated SOFOMs is independent and does not include the participation of third party credit institutions and holding companies. You cannot use the word "bank" in the bylaws of an unregulated SOFOM. Also, an unregulated SOFOM does not have any minimum capital requirements. 
If you are establishing your SOFOM as an unregulated entity you must disclose to clients and possible investors that you are not subject to the supervision of Mexican Banking Laws or institutions such as the CNBV. 
The only government institutions that have the power to regulate unregulated SOFOMs are the Secretaria de Hacienda y Crédito Público (SHCP), CONDUSEF, and any other applicable anti-terrorism and money laundering laws. 
The bottom line is that the Mexican SOFOM is the most powerful structure to start a financial services business, mortgage or payday lender, to raise capital, or to operate a cryptocurrency exchange in Latin America. 
The setup process to start an unregulated SOFOM is burdensome and takes 3 to 4 months depending on the time of year. We will be happy to assist you throughout the process, including local representation, banking, and operational support. 
I hope you've found this article on what is a SOFOM to be helpful. For more information, or for assistance in establishing a SOFOM on Mexico contact us at info@banklicense.pro or call us at (619) 483-1708
For more up to date information on offshore bank licenses and financial services structures, see www.banklicense.pro
https://premieroffshore.com/wp-content/uploads/2019/11/What-is-a-Mexican-SOFOM.jpg
639
960
Christian Reeves
http://premieroffshore.com/wp-content/uploads/2023/07/Premier_Offshore_Logo-300x64.png
Christian Reeves
2019-11-27 17:43:16
2020-06-10 01:58:31
What is a Mexican SOFOM?