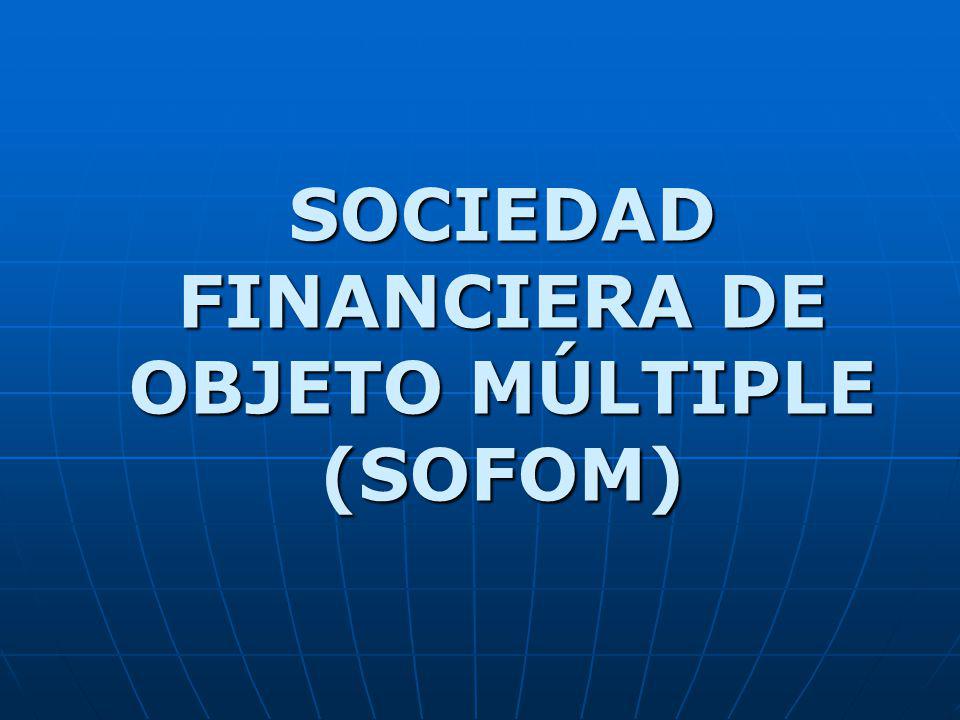 Mexican reform is in full stride as the new president implements his programs. Some of these changes affect the Mexican SOFOM. Here's what you need to know about setting up a SOFOM in 2020. 
Reform regarding SOFOMs in Mexico is likely to pass as most banks and financial institutions have already felt the wave of change coming their way. Whether it is good or bad is for you to decide about changes to the SOFOM in 2020. 
The agency in charge of creating new reforms in the country is called CONDUSEF. The CONDUSEF has in its power the ability to review and to make modifications to contracts involving SOFOMs. 
This is not limited to the way SOFOMs works as a whole, the modifications this government institutions make can even alter the way SOFOMs deal with clients and realize their service among other things. 
Think of CONDUSEF as the constitution of how SOFOMs operate in the country. These 2020 reforms, rules, and regulations only apply to regulated SOFOMs. If your SOFOM is not regulated then you won't have to worry about this. 
In order for a regulated SOFOM to remain in business in 2020 and beyond, 70% or more of its assets must come from the allowed activities that it is authorized to perform as stated in the bylaws. Such authorized activities will usually include mortgages, financing, factoring, and the approval and issuance of credit. 
If your SOFOM does not generate 70% of its assets from this manner, then the same percentage needs to come from the administration of its portfolio as a way to be considered part of the financial system. That is to say, 70% of its income should come from the management of its assets (such as is the case with an investment advisor or fund. 
When a regulated SOFOM is considered part of the financial system, it can receive tax advantages. An important tax advantage that comes with the SOFOM being part of the financial system is that its credit portfolio will not be included in the calculation of the tax on its assets. 
Another tax advantage that you and your clients can take advantage of if you form a SOFOM is that the interest that you charge to your clients shall not be subject to a value-added tax. VAT is 16% in Mexico, so this is a big deal. 
SOFOMs are one of the preferred ways for foreign investors to begin capitalizing in the Mexican and Latin American markets. These structures have fewer restrictions on how they can operate compared to the US and Europe and are very powerful financial entities within Mexico.
All of the previous restrictions on investments by foreign investors associated with the capital stock of the SOFOMs have been eliminated. One of the many benefits of the reforms whose one of its main goals is to promote foreign investment. 
This is great news as before, foreign investors needed to do a ton of due diligence before they could invest in Mexico, and even when everything was in order their investment was limited. The red tape on SOFOMs was intense and intended to keep foreigners out. 
As of today, a SOFOM can be formed entirely with foreign investments as long as they follow the same protocol a Mexican entity needs to follow to be structured and that they register with the proper government institutions. 
This presents a great opportunity for foreign investors to take advantage of the situation and set up a SOFOM to operate within Mexico. This structure might provide financial services or investment management throughout Latin America. The SOFOM might also operate as a cryptocurrency exchange or money transmission business.
When you establish a SOFOM, you are given the opportunity to register it as a regulated or nonregulated entity. As a foreign investor, you have the advantage of using the nonregulated version as a low-cost financial services entity. The setup costs and operational costs for this entity in Mexico are a fraction of those associated with an international bank in Puerto Rico, for example. 
For the same reason, financial institutions who own a SOFOM or individual foreign investors have the opportunity to offer their clients a lower interest rate on credit and loans. Also, the costs of labor and other expenses will be significantly lower than in competing jurisdictions. For example, see Sample Operating Expenses for an Offshore Bank in Puerto Rico.
SOFOMs are becoming extremely popular in Mexico and I expect this popularity to continue in 2020 as the regime of the new president continues to implement his reforms The CONDUSEF is already preparing for an influx of foreign investment associated with the registry of SOFOMs. 
I hope you've found this article on what is a SOFOM to be helpful. For more information, or for assistance in establishing a SOFOM on Mexico, contact us at info@premieroffshore.com or call us at (619) 483-1708
https://premieroffshore.com/wp-content/uploads/2019/11/Changes-to-the-Mexican-SOFOM-in-2020.jpg
720
960
Christian Reeves
http://premieroffshore.com/wp-content/uploads/2023/07/Premier_Offshore_Logo-300x64.png
Christian Reeves
2019-11-27 18:35:37
2020-06-10 01:57:27
Changes to the Mexican SOFOM in 2020