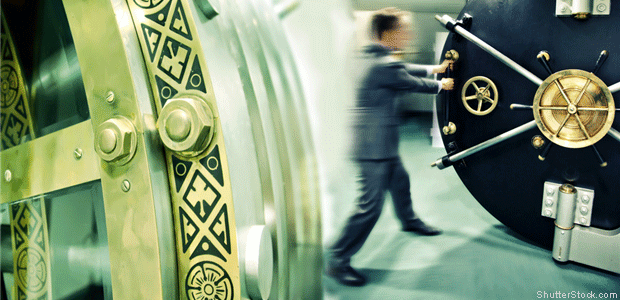 Panama is getting out of the offshore banking business
Panama is making an exit from the offshore banking business. No longer can you open a bank account in Panama and operate it from abroad. Banks now require a physical presence, tax filings, a business license, and an office address in Panama.
Panama has been under a lot of international pressure over the last 2 years. They've finally given in and bent to the wishes of the United States. They've thrown in the towel on international banking and remote businesses.
The first big hit came in early 2016 when the US government alleged one of the top 5 families in Panama was in fact a money laundering cartel. Uncle Sam swooped in to save the day, shutting down Balboa Bank, and arresting everyone associated with the Waked family.
This action put thousands of Panamanians out of work and Mr. Waked is being held in the US without bail awaiting trial. It looks like his trial will begin in late 2018, though the preliminary date is October of 2017.
Just one month after Waked came the biggest hit to the privacy and protection of Panama – the Panama Papers.
The German newspaper Sueddeutsche Zeitung obtained 11.5 million files stolen from the Panama law firm of Mossack Fonseca and shared them with a group of investigative journalists. This trove of documents became known in the press as the Panama Papers.
The Panama Papers shone a light on many illegal uses of offshore corporations and offshore bank accounts.  Vice put it bluntly in April, "The politicians who have taken and made bribes, dodged taxes, and amassed fortunes of unimaginable scale are your politicians."
Click here

for my interview with Vice on who should be afraid of the IRS and Panama Papers.
Fast forward 10 months and the Panama Papers have caused a political firestorm in Panama and throughout Latin America. The scandal brought down Panama's previous President Ricardo Martinelli, who is being held in the US for extradition back to Panama, and looks like it will take out their current President Juan Varela (who was the Vice President under Martinelli).
The Panama Papers apparently show that $800 million in bribes were paid across Latin America by the Odebrecht construction company in Brazil. Of this, about $59 million went to friends of Martinelli.
Most of the $800 million was allegedly laundered through Panama in what the local papers are calling Brazil's Lava Jato (car wash money laundering ring that would make Walter White proud).
Then, in February of this year, Varela decided all these troubles where the fault of the lawyers they'd hired – Fonseca and Mossack. The founders of Panama Papers law firm were a arrested on money laundering charges… and Ramón Fonseca has already begun to strike back. He says Varela told him he'd accepted cash payments from Odebrecht.
Varela has said that he didn't take any bribes. Apparently the millions received from Odebrecht were "campaign donations."
The bottom line is that Panama is in a tailspin and needs to revamp its image. They're fighting the war on corruption from abroad on two fronts: 1) getting out of the offshore banking business, and 2) requiring a residency visa from anyone that makes multiple trips to Panama over a 12 month period.
As to residency in Panama, if you're living in Panama, making multiple visits to the country in a year, or spending more than 60 days in Panama over a 12 month period, you must get a visa. The government is cracking down on people "living" in the country without a residency permit.
Then there's offshore banking. No longer can persons living and working abroad open a business bank account in Panama. A Panama corporation must now have a business permit, a physical office, and be operating in the country to get a bank account in Panama.
The same goes for personal accounts. Only those with with residency permits will be allowed to open personal bank accounts in Panama. No more personal accounts unless you can prove you have ties to the country.
Even with all this water under the bridge, Panama remains a strong international business hub. It's the banking center of Latin America and its foundations provide some of the best asset protection and estate planning available.
If you want to do business in Panama, make multiple trips to the country, invest, or protect your assets there, you now need to pay to play. You need to get a residency visa if you want access to this market.
The easiest and lowest cost residency permit in Panama is the Friendly Nations Reforestation Visa.  Invest $20,000 in their green initiative and get residency for you and your family (spouse and dependent children under 19).  For more on this, see: Best Panama Residency by Investment Program.
Other options for residency include buying a bond for $200,000 or real estate of more than $350,000. In my experience, the teak program is best for anyone from one of the 50 friendly nations. If you're from a country that doesn't have an agreement with Panama, such as China or India, the bond or real estate is the best deal you can get.
I hope you've found this review of Panama's troubles to be helpful. For more information on residency in Panama, please contact me at info@premieroffshore.com or call us at (619) 483-1708. We'll be happy to negotiate your residency and open personal and business bank accounts for you.
https://premieroffshore.com/wp-content/uploads/2017/06/offshore-banking.png
300
620
Christian Reeves
http://premieroffshore.com/wp-content/uploads/2023/07/Premier_Offshore_Logo-300x64.png
Christian Reeves
2017-06-23 08:26:38
2020-06-11 21:45:23
Panama is getting out of the offshore banking business