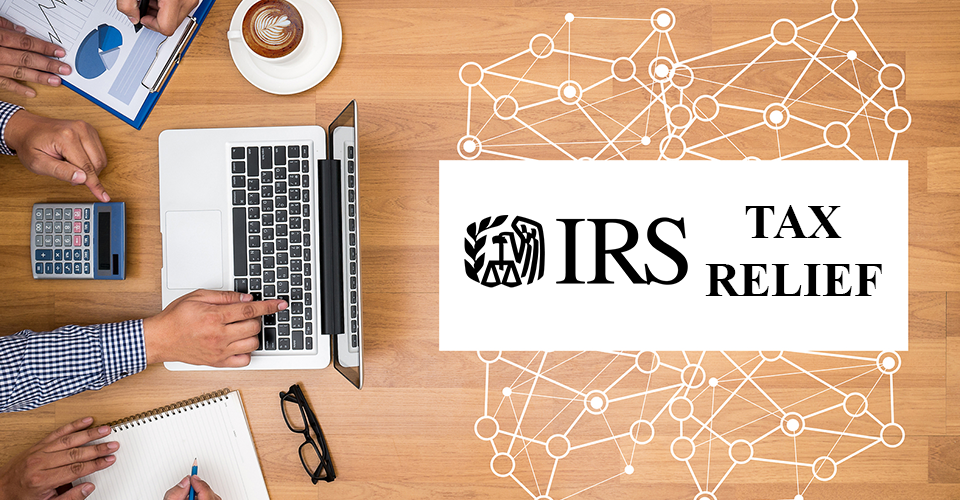 The IRS will end the Offshore Voluntary Disclosure Program
The IRS will end the Offshore Voluntary Disclosure Program on September 28, 2018. If you haven't come forward by that time, you're out of luck. In fact, the IRS has already begun to ramp down the 2014 Offshore Voluntary Disclosure Program and it's becoming more difficult to get cases through.
From the IRS website, "Taxpayers have had several years to come into compliance with U.S. tax laws under this program," said Acting IRS Commissioner David Kautter. "All along, we have been clear that we would close the program at the appropriate time, and we have reached that point. Those who still wish to come forward have time to do so."
And the Offshore Voluntary Disclosure Program has been a real cash cow for the Service. Since 2009, more than 56,000 Americans have used the program, paying $11.1 billion in back taxes, interest and penalties to keep the IRS from pressing criminal charges.
Of this number, about 18,000 people came forward in 2011. The number of taxpayers using the Offshore Voluntary Disclosure Program has steadily declined with only 600 applications in 2017.
What I call the Mini Offshore Voluntary Disclosure Program brought in another 65,000 Americans living abroad. Properly termed the Streamlined Filing Compliance Program was focused on American expats. Those who might not have known of their US filing obligations and want to get back into the US system.
It appears that most Americans have fallen in line and paid over to Caesar what he claims as his. This, and Foreign Account Tax Compliance Act (FATCA) have made the Offshore Voluntary Disclosure Program obsolete. The government has taken all it can from Americans and is now looking to new sources.
The Offshore Voluntary Disclosure Program, like the attack on crypto traders, was based on fear. The US IRS charged a few people in each big city and each state with crimes for having an unreported account. These criminal prosecutions got the Service all the free press they wanted and, as a result, thousands of people came forward voluntarily.
The Offshore Voluntary Disclosure Program was the most efficient and cost-effective marketing campaign in history. And it seems that the IRS is going to deploy the same army against crypto traders in 2018.
See Top two max privacy options to plant your flag offshore
The bottom line is, if you have an unreported offshore bank account or undisclosed assets, you must file for the Offshore Voluntary Disclosure Program now. Time's up… no more delay and no more debate. It's time to come clean or accept the risks.
From the IRS website: "Complete offshore voluntary disclosures conforming to the requirements of 2014 OVDP FAQ 24 must be received or postmarked by September 28, 2018, and may not be partial, incomplete, or placeholder submissions. Practitioners and taxpayers must ensure complete submissions by the deadline to request to participate in the 2014 OVDP."
Note that, US expats and citizens living abroad should probably use the Streamlined Program and not the Offshore Voluntary Disclosure Program. This article considers ONLY the Offshore Voluntary Disclosure Program.
The purpose of the Offshore Voluntary Disclosure Program is to allow US resident taxpayers to come forward, report their foreign accounts, avoid criminal penalties, and reduce civil fines. Those who come forward will pay the tax plus interest on unreported foreign income.
In addition, they'll pay an accuracy penalty of 20% and a 27.5% offshore penalty. See IRS FAQ 8 for a detailed calculation. In the example, coming forward cost the taxpayer $553,000 vs being liable for well over $4 million had the IRS been forced to track him down.
These taxes and penalties are calculated on the last 8 tax years for which the filing date of the return has passed. For example, if you were to file an OVDP in July 2018, you would amend and pay taxes for 2017, 2016, 2015, 2014, 2013, 2012, 2011, and 2010.
This is to say, you are to amend your personal income tax returns for these years. You will add on to the return any foreign income, such as interest, rental, business, etc. You will also add on any missing foreign entity forms, such as the Form 5471 and 3520. Finally, you will prepare an FBAR form reporting ALL foreign accounts.
Once all of this is ready, your tax preparer and a representative will prepare an OVDP application that includes a letter of explanation of the facts and circumstances of your situation. Again, all of this must be mailed by September 28, 2018.
I hope you've found this article on the ending of the Offshore Voluntary Disclosure Program to be helpful. For more information and to be introduced to an expert who can assist you with an OVDP or Streamlined Program, please contact us at info@premieroffshore.com or call us at (619) 483-1708  for a confidential consultation.
https://premieroffshore.com/wp-content/uploads/2018/06/The-IRS-will-end-the-Offshore-Voluntary-Disclosure-Program.png
500
960
Christian Reeves
http://premieroffshore.com/wp-content/uploads/2023/07/Premier_Offshore_Logo-300x64.png
Christian Reeves
2018-06-19 17:41:29
2020-06-10 02:24:40
The IRS will end the Offshore Voluntary Disclosure Program