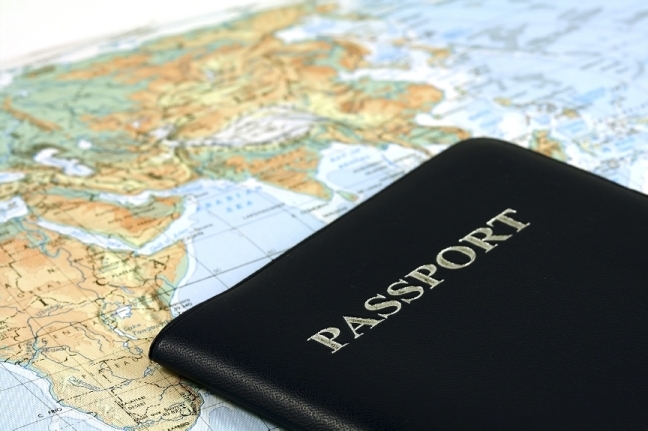 A Conversation with Joel Nagel on Second Passports
Today I bring you an interview with Joel Nagel, one of the original founders of the second passport industry and is still the go-to guy on European and high value passports. Joel Nagel is a U.S. attorney who has specialized in second passports and international business since 1990. He's also someone I've known and respected for over 12 years now. When I have a question on second passports, I call Joel Nagel.
As you can imagine from this fancy title, Joel Nagel has unique access and experience in Austrian second passport programs as well as those of his neighbors (such as Malta). Austria is the gold standard in second passports and Malta is one of the best available within the Schengen region.
For this reason, I met with Joel to get his thoughts on the second citizenship industry.
Conversation with Joel Nagel
Christian Reeves: Welcome Joel, thanks for being with us today. Second passports & economic citizenship has become big business. What do you think about the industry you helped create so many years back?
Joel Nagel: Thank you for having me Christian and good to see you again. You may be surprised to hear this, but I think the second passport industry has grown to fast and that some programs are out of control.
For example, the tiny nation of St. Kitts, with about 51,000 residents, has sold many thousands of second citizenships to anyone and everyone who could pay the fee.
The St. Kitts second passport program brought in $74 million in 2013 alone and accounted for about one third of the island's total revenue. IMF forecasts suggest that the country has sold about $37 million passports per year from 2015-2017.
Numbers like this diminish the value of the St. Kitts second passport in particular and the second passport industry as a whole. In our industry, attention and front page news is a bad thing.
If you are considering a second citizenship, I suggest you look to a more discerning country. One whose passport will hold its value over time.
Christian Reeves: Which country do you recommend as the best second passport if money's no object?
Joel Nagel: While a second passport from Austria gives you the best travel document (most visa free countries), I think that the Malta passport offer is the best available.
I like the fact that you can invest in real estate, bonds, etc. rather than into a business. Of course, if you want to start a business with employees, then that's great. If you want to get a solid EU passport without having the headaches of operating a business, go with Malta.
For your information, a second passport from Malta requires three investments:
First, you need to donate €650,000 to the government. Dependents are additional.

Second, you must buy a home for at least €350,000 or enter a rental contract for at least €16,000 per year. You must maintain the home or keep the rental for a minimum of 5 years. Once that 5 year holding period has passed, you can sell the home tax free.

Third, you invest at least €150,000 in government bonds and hold those bonds for 5 years.
Do all of those things and you will get citizenship in the European Union.
Christian Reeves: Which second passport do you think is the best value right now?
Joel Nagel: That's a difficult question because it depends on where you want to live. For example, if you want to be in the European Union, and can't afford Malta, then go with Bulgaria.
A second passport from Bulgaria can be had with an investment of $1.2 million in government bonds. You get your investment back after 5 years with no "donation" required.
In the Caribbean, I suggest you avoid the volume sellers and look for something more discreet. For this reason, I like the St. Lucia second passport program. This island is new to the game and are very careful in their approval process.
Another reason I like St. Lucia is that you have the option of paying a fee (about $250,000) or making an investment of $500,000 to $550,000 in government bonds. If you go the investment route, you will get your capital back in 5 years.
For your information, the same group that wrote the Bulgarian statute wrote the law in St. Lucia. The major difference is that you must wait a year to get a second passport in Bulgaria, but you get one immediately in St. Lucia. And, of course, St. Lucia is half the investment of Bulgaria.
Christian Reeves: What about getting a second passport from the US? How difficult is it for someone from abroad to join team America?
Joel Nagel: Getting a second passport from the US is far easier than one might think. In fact, you can get US citizenship for about half the cost of Austria. So long as you have the cash, Uncle Sam is happy to have you.
For example, the US EB-5 investor visa gets you an immediate green card and US citizenship within 5 years. To qualify, you must operate a business in the US with at least 10 employees. The investment required varies from $500,000 to $1 million, much lower than the EUR 3 to 10 million required in Austria.
The catch with the US is that all green card holders and citizens are taxed on their worldwide income. Most other second passport countries won't tax your income unless you are living and operating a business in their territory.
If, as you say, one wants to join team America, get ready to pay the US on every dollar you make anywhere in world. Even if you move out of the US, so long as you hold a US passport, you will pay US tax. The only exception is in the US territory of Puerto Rico, but I'll leave that for another day.
Conclusion:
I hope you have enjoyed this transcript of a conversation with Joel Nagel. For more information on how to get a second passport from Malta, Bulgaria, or St. Lucia, or on the US EB-5 program, please contact us at info@premieroffshore.com.  I will answer your questions and get you connected with Joel.
For more on this topic, see my post Top 10 Second Passports
https://premieroffshore.com/wp-content/uploads/2016/06/Second-Passport.jpg
431
648
Christian Reeves
http://premieroffshore.com/wp-content/uploads/2023/07/Premier_Offshore_Logo-300x64.png
Christian Reeves
2017-04-17 13:53:25
2017-04-14 15:17:17
A Conversation with Joel Nagel on Second Passports