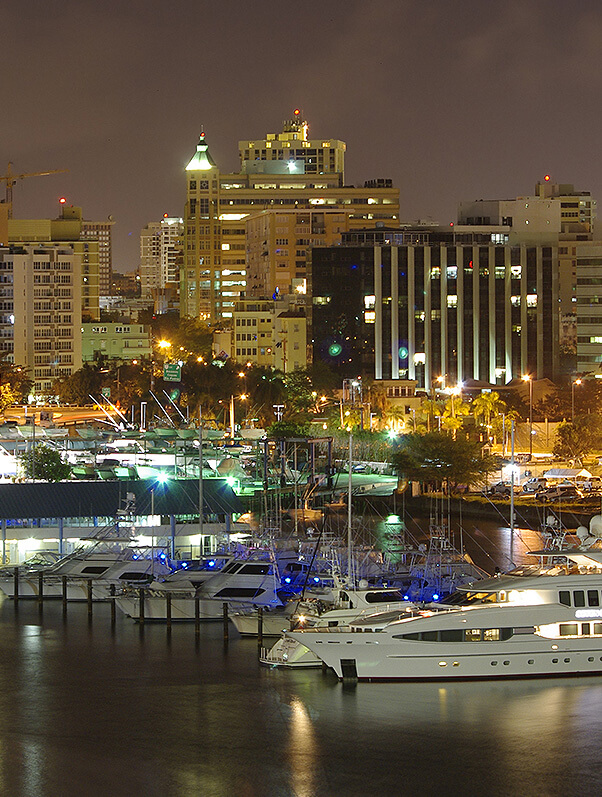 How to operate an investment fund tax free from Puerto Rico
The best tax deal available to hedge fund traders and investment fund managers is Puerto Rico. There's no tax holiday available anywhere in the world that can compete with the offer from Puerto Rico. Here's how to setup and operate an investment fund tax free from Puerto Rico.
First, let me explain why Puerto Rico can make an offer to US hedge fund managers that no one can match. It's because Puerto Rico is a US territory with its own tax code. Any US citizen that becomes a resident of Puerto Rico, and operates a business from the island, is exempted from Federal tax laws and pays only tax in Puerto Rico.
The same is not true when you move abroad or setup an offshore company. Federal tax laws apply to any business owned by a US citizen or green card holder… unless that business is in the US territory of Puerto Rico.
The fact that Puerto Rico is exempted from Federal tax laws is codified in US Code Section 933. It states, in part:
"In the case of an individual who is a bona fide resident of Puerto Rico during the entire taxable year, income derived from sources within Puerto Rico (except amounts received for services performed as an employee of the United States or any agency thereof); but such individual shall not be allowed as a deduction from his gross income any deductions (other than the deduction under section 151, relating to personal exemptions), or any credit, properly allocable to or chargeable against amounts excluded from gross income under this paragraph." (26 U.S. Code § 933 – Income from sources within Puerto Rico)
So, if you're living and operating your investment fund from Puerto Rico, you'll pay only Puerto Rico tax. A resident of Puerto Rico is someone who spends at least 183 days a year on the island and otherwise qualifies for Act 22. In addition, Puerto Rico should be your home base and the center of your financial activity.
Your fund will need to be licensed under Act 73, the Economic Incentives for the Development of Puerto Rico Act. Act 73 offers a tax holiday to any investment fund providing services from Puerto Rico to individuals and companies outside of Puerto Rico. Eligible services include investment banking or other financial services including but not limited to:
Asset management,

Alternative investment management,

Management of private capital investment activities,

Management of hedging funds or high risk funds,

Pools of capital management,

Administration of trust that serve to coovert different groups of assets into securities, and

Escrow account administration services.
Note that Act 73 requires you provide services from Puerto Rico to persons or businesses outside of Puerto Rico. You don't incorporate your fund in Puerto Rico… you operate it from Puerto Rico to qualify for Act 73. Operate as a standard offshore master feeder fund in Cayman or another tax free jurisdiction. Basically, the service of operating the fund is being exported from Puerto Rico to Cayman.
Your feeder funds should be organized based on where your clients are domiciled. For example, a Delaware LLP for US investors and an offshore feeder for foreign and tax exempt investors (such as US IRAs and pension funds). You, the general partner and manager would be a resident of Puerto Rico.
Under Act 73, your profits in the fund are taxed at 4%. When those profits are transferred to you, the fund owner/manager resident in Puerto Rico, they will be tax exempt dividends. Thus, your total tax burden is 4% on your profits.
Remember that, as a resident of Puerto Rico, Federal taxes do not apply to you. Thus, you will never pay US tax on these profits. This is not tax deferral as you see offshore… this is a tax rate of 4%, plain and simple.
I should point out that these tax benefits are not meant for your US resident investors. They get their K-1s just as they normally would from your domestic feeder. These tax incentives are meant for the owners of the fund who are resident in Puerto Rico.
Nonresident shareholders of the fund can achieve tax deferral on Puerto Rico sourced income while resident shareholders can take distributions tax free.
Also, the 4% rate applies to Puerto Rico sourced income. It does not apply to any US effectively connected income or US source income. Funds and REITS may have US taxable income from lending or any number of other activities in the States.
Structuring and operating a fund from Puerto Rico will dramatically decrease your US taxes. It will also reduce the complexity of your tax planning. So long as you meet the requirements of Act 73, you're clean in the eyes of the IRS.
Act 73 is only one of several tax incentives available in Puerto Rico. For example, Act 20 allows any service business relocated to the island to receive this same 4% tax rate. For more, see: Puerto Rico is the Top Jurisdiction for US Businesses.
Large funds might decide to enter Puerto Rico using the offshore banking statute, Act 273. For more on this, see: Lowest Cost Offshore Bank License is Puerto Rico. This article is focused on deposit taking banks. There is a section of 273 for International Financial Entities that is used by some investment managers.
I hope this article on how to operate a fund or investment business tax free from Puerto Rico has been helpful. For more information, or to setup a business under Act 20 or 273, please contact us at info@premieroffshore.com or call us at (619) 483-1708. We will be happy to assist you to negotiate a tax holiday with the government of Puerto Rico.
https://premieroffshore.com/wp-content/uploads/2017/03/operate-an-investment-fund-tax-free-from-Puerto-Rico.jpg
797
602
Christian Reeves
http://premieroffshore.com/wp-content/uploads/2023/07/Premier_Offshore_Logo-300x64.png
Christian Reeves
2017-03-07 11:33:17
2020-06-12 01:50:28
How to operate an investment fund tax free from Puerto Rico