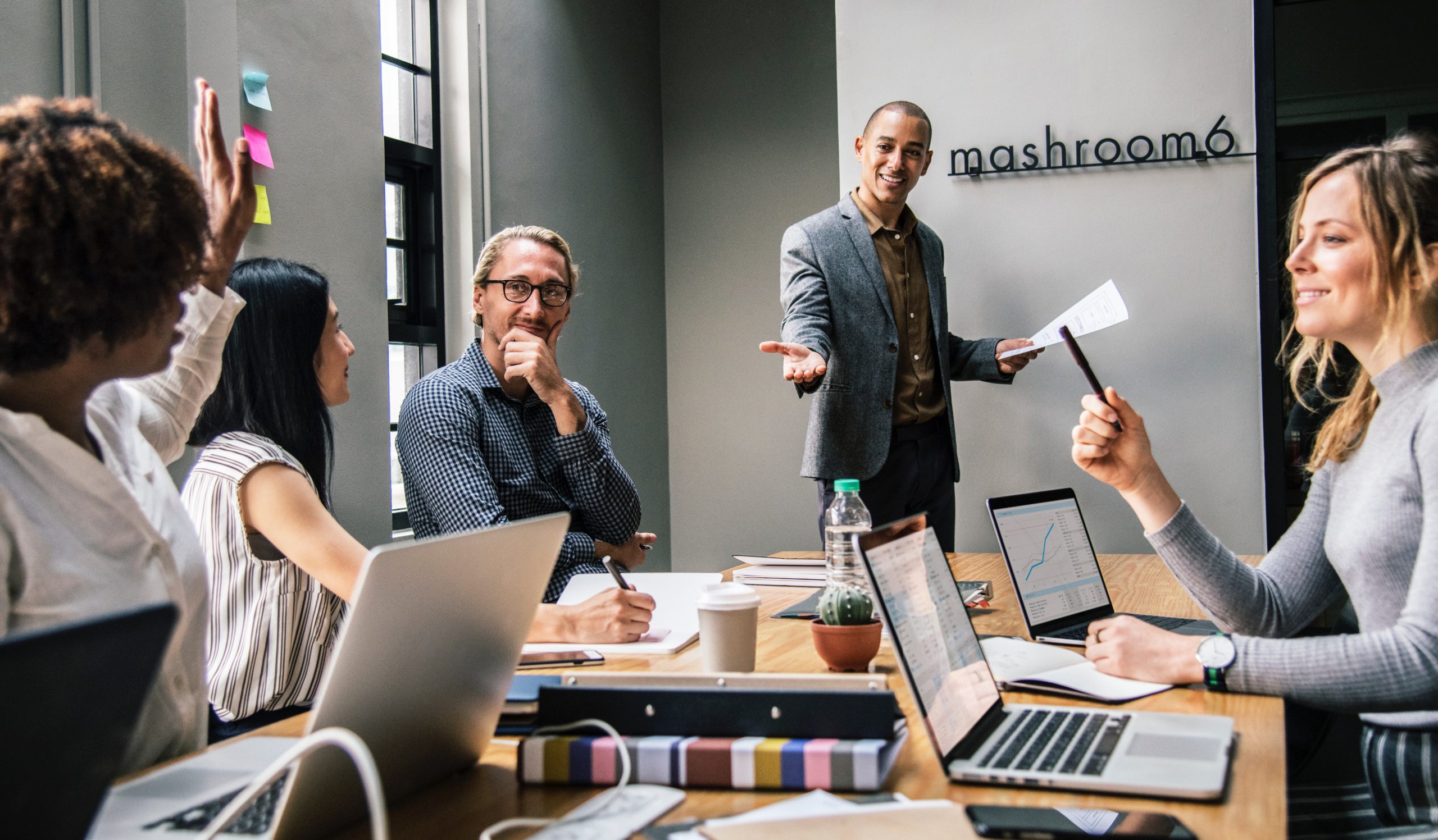 An Inside Look at the Business Climate in Mexico for FinTech and Crypto Businesses
The dynamic business landscape in Mexico is offering fertile ground for both FinTech and crypto businesses. Driven by a potent mix of regulatory evolution, market potential, and consumer demand, Mexico has emerged as one of Latin America's hotspots for these disruptive technologies. Here's a look at the vibrant business climate in Mexico for FinTech and crypto enterprises.
Mexico's Favorable Regulatory Landscape
In 2018, Mexico established itself as a regional pioneer by enacting the first FinTech Law in Latin America. This comprehensive legislation provides a regulatory framework for companies in the FinTech space, including crypto businesses, ensuring their operations' safety, security, and transparency.
Under the law, FinTech companies can operate as Financial Technology Institutions (ITFs), while crypto-related businesses must be authorized by the Mexican Central Bank (Banxico). The law paves the way for increased consumer protection, fosters competition, and encourages financial inclusion.
While there are still aspects of the law that require further clarification, its presence symbolizes the government's commitment to fostering an environment conducive to FinTech and crypto innovation.
Untapped Market Potential
Despite significant strides in financial inclusion, a substantial portion of Mexico's population remains unbanked or underbanked. These individuals and businesses, underserved by traditional financial institutions, represent a considerable untapped market for FinTech and crypto businesses.
FinTech solutions, including digital wallets, peer-to-peer lending platforms, and microfinance services, offer a potential route to financial inclusion. Simultaneously, cryptocurrencies, by their decentralized nature, can provide an accessible alternative for individuals who struggle to access traditional banking services.
Consumer Demand
Mexico's digital economy is growing, with increasing internet and smartphone penetration. The demand for digital financial solutions, from online banking and digital payments to investment platforms, is on the rise.
Furthermore, the younger demographics of Mexico are more open to adopting these new technologies, creating a vast user base for FinTech and crypto businesses. Crypto, in particular, is gaining popularity among millennials and Generation Z due to its potential for quick returns and its decentralized, global nature.
Crypto Climate
Despite regulatory uncertainty in many countries, Mexico's attitude towards crypto has been mostly positive. While Banxico does not consider cryptocurrencies as legal tender, it acknowledges their use as a medium of exchange, unit of account, and store of value.
Mexico's crypto market is rapidly growing, with several crypto exchanges operating in the country. Mexicans use cryptocurrencies for various purposes, including remittances, a sector where cryptocurrencies can offer quicker and cheaper cross-border transfers.
However, it's important to note that crypto businesses must adhere to strict regulations, particularly concerning money laundering and customer protection. Crypto businesses planning to launch in Mexico should prepare for rigorous compliance procedures, including getting authorization from Banxico and implementing robust KYC (Know Your Customer) protocols.
Market Demand for Fintech and Crypto Businesses
The market for FinTech companies in Mexico has grown significantly in recent years, fueled by a convergence of economic, technological, and demographic factors. As of 2021, Mexico is considered the leader in the FinTech ecosystem in Latin America, boasting the largest number of FinTech startups in the region. This has primarily been spurred by the demand for digital financial services, which are more inclusive, efficient, and user-friendly compared to traditional banking methods.
Market Landscape
Mexico's FinTech market is diverse, with companies specializing in a wide array of services such as digital banking, payments and remittances, insurance (InsurTech), personal finance, crowdfunding, and blockchain technology. Each of these sectors caters to different user needs, from offering unbanked populations access to financial services to providing small businesses with efficient and cost-effective banking solutions.
Significant progress has been made in regulations too, making Mexico an attractive location for FinTech innovation. In 2018, Mexico became the first country in Latin America to enact a FinTech law, aimed at promoting financial stability and defending against money laundering, while also nurturing innovation and competition in the financial sector.
Demand Drivers
A critical demand driver for FinTech companies in Mexico is financial inclusion. A sizable proportion of Mexico's population remains unbanked or underbanked. Traditional banks often have stringent requirements or high fees that many citizens can't meet. FinTech companies, with their flexible and accessible solutions, present an opportunity to address this issue by offering services such as mobile banking, microloans, and digital wallets.
Digital remittances have also emerged as a significant market, with Mexico being one of the largest remittance-receiving countries in the world. FinTech solutions for quick, cost-effective cross-border transfers are in high demand, opening up opportunities for startups in this field.
In addition, Mexico's thriving e-commerce market is driving demand for digital payments solutions. Consumers are increasingly turning to online shopping, necessitating secure, efficient payment systems that traditional banking often fails to deliver.
Finally, Mexico's young, tech-savvy population contributes to the increasing demand. With one of the youngest demographics in Latin America and high smartphone penetration, Mexico's population is well-positioned to adopt digital financial services.
Conclusion
The combination of a growing need for financial inclusion, increasing digitalization, a thriving e-commerce sector, and a young, tech-oriented population sets the stage for substantial growth in Mexico's FinTech market. As traditional banks struggle to meet evolving consumer needs, FinTech companies can step in to fill the gaps, leveraging technology to provide more accessible, affordable, and efficient financial solutions. Given these conditions, Mexico's FinTech market presents considerable opportunities for existing companies and new entrants alike.
Mexico's burgeoning FinTech and crypto sectors reflect the country's broader commitment to embracing digital transformation and promoting financial inclusion. The favorable regulatory landscape, coupled with untapped market potential and increasing consumer demand, creates a fertile environment for FinTech and crypto businesses.
While challenges remain, including refining the regulatory framework and improving digital infrastructure, the momentum is clearly with FinTech and crypto. As these sectors continue to evolve, Mexico is well-positioned to be a leader in the FinTech and crypto revolution in Latin America.
For more information on where I recommend you set up a Fintech, financial services, or crypto business in Mexico, please have a read through Where to do Business in Mexico as a Fintech, Financial Services, or Crypto Company. For more on the suggested structure, see Incorporating a Financial Services Company in Mexico – the Mexican SOFOM.I hope you've found this article helpful. For more information on setting up a business in Mexico, and on forming a SOFOM, please contact me at info@premieroffshore.com
https://premieroffshore.com/wp-content/uploads/2023/05/doing-business-in-mexico.jpg
1496
2560
Christian Reeves
http://premieroffshore.com/wp-content/uploads/2023/07/Premier_Offshore_Logo-300x64.png
Christian Reeves
2023-05-19 12:20:50
2023-05-19 12:20:52
An Inside Look at the Business Climate in Mexico for FinTech and Crypto Businesses