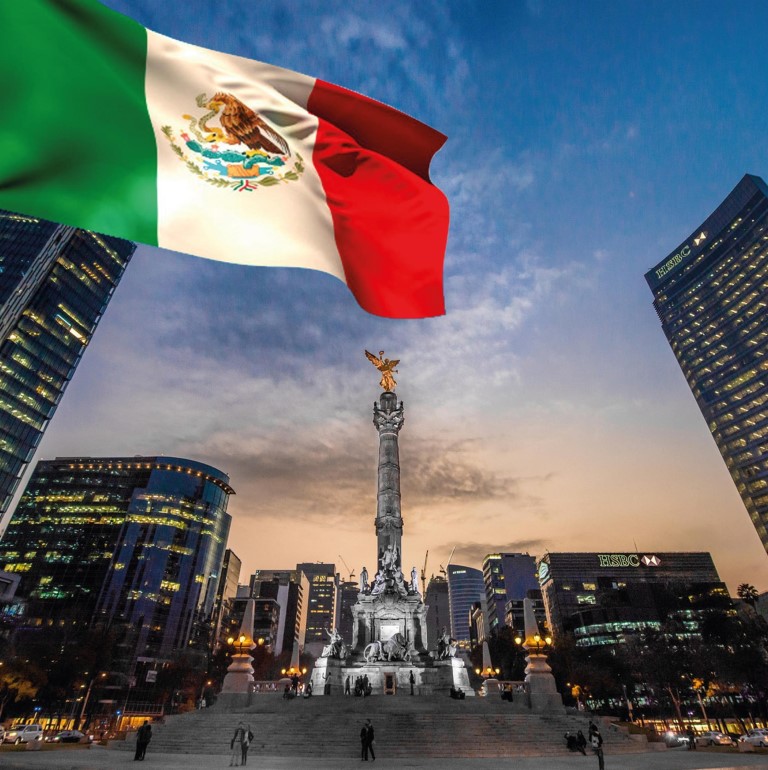 Where to do Business in Mexico as a Fintech, Financial Services, or Crypto Company
In this post, I'll explain why I believe Tijuana is the best business city in Mexico in which to set up a fintech, financial services, or crypto business. I've traveled and done business throughout Mexico for over 20 years and can say without a doubt that Tijuana is the most efficient option for setting up a fintech business. Here's why.
Mexico's burgeoning FinTech landscape is diverse, innovative, and geographically rich, with Tijuana emerging as the city of choice for setting up a FinTech business. Here, a confluence of strategic location, global business acceptance, linguistic proficiency, cost efficiency, and regulatory allowances merge to create an environment that is uniquely supportive of FinTech growth. Let's dissect why Tijuana is the best city in Mexico for FinTech enterprises.
Proximity to the U.S. Borde
Tijuana's strategic location, sitting just across the border from the United States, renders it a natural nexus between two significant economies. This proximity is not just geographical but also deeply intertwined within the fabric of business and culture in the region, offering enormous benefits to the FinTech sector.
Being adjacent to the United States, Tijuana is ideal for businesses targeting a cross-border audience. With easy access to the U.S. market, FinTech companies in Tijuana can exploit the advantages of both countries, navigating market trends, consumer behaviors, and regulatory landscapes with ease. Furthermore, the proximity enables a seamless flow of knowledge, technology, and talent between the two nations, thereby fostering innovation and growth.
Accepting of International Businesses and Investors
Tijuana's open-door policy towards international businesses makes it a hotbed for globalization. The city's economic policies are geared towards attracting foreign investment, boosting its global competitiveness, and enhancing its status as a cosmopolitan city. For FinTech businesses, this translates into a supportive, innovation-driven environment that fosters both domestic and international success.
Moreover, Tijuana is home to numerous international tech conferences and events, encouraging networking and collaboration. Such gatherings generate opportunities for FinTech startups to forge partnerships, secure investments, and enhance their global visibility.
Ease of Finding English-Speaking Workers
With a large percentage of its population bilingual in English and Spanish, Tijuana offers a considerable advantage for FinTech companies. English proficiency is a critical factor in the global FinTech landscape, and having access to a skilled, English-speaking workforce is crucial for businesses that wish to operate on an international level.
Why are there so many English speakers in Tijuana compared to other large cities in Mexico? First, many of the people deported from the Western United States end up in Tijuana. They need jobs and have excellent English skills. Second, many in Tijuana middle class have US visas and families in America. They learned English from a young age and travel to San Diego frequently.
Cost of Labor Compared to the U.S.
Labor costs in Tijuana are significantly lower than in the United States, even though the level of skills and expertise can be comparable. This cost advantage makes Tijuana an attractive location for FinTech startups looking to operate lean while maintaining high-quality services. By reducing the labor cost burden, companies can invest more in product development, marketing, and other critical areas to boost their competitiveness and growth.
Ability to set up a SOFOM (Sociedad Financiera de Objeto Múltiple)
In Mexico, FinTech companies have the option to establish themselves as a SOFOM – a non-bank financial entity that can operate in Baja and the rest of Mexico. This legal entity, dedicated to providing loans and credit, offers the opportunity to conduct financial operations without the need for a traditional banking license.
Setting up a SOFOM in Tijuana means your FinTech business can operate across Baja California and Mexico as a whole, delivering financial services and innovative solutions to a broad and diverse market. Additionally, the ability to set up a SOFOM underscores the flexibility and supportiveness of Mexico's regulatory landscape towards the FinTech sector.
About Tijuana
Tijuana, an eclectic border city that melds Mexican culture with a dynamic international influence, is a bustling metropolis that attracts people from across the globe. Known for its vibrant cultural scene and burgeoning economic potential, Tijuana is a fascinating city that holds promise for the future. Here's an overview of Tijuana's size, population, and demographics.
Size and Location
Tijuana is situated in the Baja California Peninsula, the second-longest peninsula in the world, right at Mexico's border with the United States. It is the largest city in the state of Baja California and covers an area of around 637 square kilometers.
The city's strategic location on the U.S.-Mexico border plays a significant role in shaping its economic, cultural, and demographic makeup. Its proximity to San Diego, with which it forms an international metropolitan area, gives it a unique cross-border characteristic.
Population
As of 2023, the estimated population of Tijuana is over 1.8 million people, making it the sixth-largest city in Mexico. The population has seen substantial growth over the past few decades, largely fueled by internal migration from other parts of Mexico and an influx of international immigrants, particularly from the U.S., China, and the rest of Latin America.
The city has a high population density due to its role as a regional hub for employment, culture, and commerce. It also serves as a magnet for individuals and families seeking opportunities in the bustling border economy.
Demographics
Tijuana boasts a diverse demographic makeup, contributing to its rich cultural fabric. The majority of Tijuana's inhabitants are of Mexican descent, but there's a significant presence of residents with international roots, primarily from the United States, China, and other Latin American countries.
The age distribution of Tijuana tends to skew younger, aligning with the general trend in Mexico. The city's median age is in the late twenties, a testament to the youthful energy that drives Tijuana's economic and cultural dynamism. This young demographic is critical to the city's labor force and its potential for innovation and growth.
Given its border location, a significant proportion of Tijuana's population is bilingual, with proficiency in both Spanish and English. This linguistic capability is a valuable asset, particularly in the business and service sectors, fostering cross-border commerce and cultural exchange.
In terms of socioeconomic status, Tijuana exhibits a broad spectrum. The city houses affluent neighborhoods with high-income households, alongside areas characterized by lower income levels. Over the years, economic development efforts have been aimed at addressing these disparities and promoting inclusive growth.
The Bottom Line
Tijuana's unique blend of size, population, and demographics creates a lively and dynamic city that serves as a nexus of cultures, economies, and opportunities. With its strategic border location, youthful population, and rich cultural diversity, Tijuana offers a vibrant environment ripe for economic growth and international collaboration. As Mexico continues to progress, the city of Tijuana is poised to play a significant role in the nation's journey toward a prosperous future.
Conclusion
Tijuana's strategic location, supportive environment for international business, English-speaking talent, competitive labor costs, and legal flexibility make it an ideal setting for a thriving FinTech business. By harnessing these attributes, FinTech entrepreneurs in Tijuana are well-positioned to drive innovation, foster growth, and pave the way for a robust, future-proof financial landscape in Mexico.

I hope you've found this article helpful. For more on setting up a fintech, financial services business, or crypto company in Tijuana, or on incorporating a SOFOM, please contact me at info@banklicense.pro
https://premieroffshore.com/wp-content/uploads/2023/05/where-to-do-business-in-Mexico.jpg
770
768
Christian Reeves
http://premieroffshore.com/wp-content/uploads/2023/07/Premier_Offshore_Logo-300x64.png
Christian Reeves
2023-05-19 12:02:13
2023-05-19 12:17:17
Where to do Business in Mexico as a Fintech, Financial Services, or Crypto Company