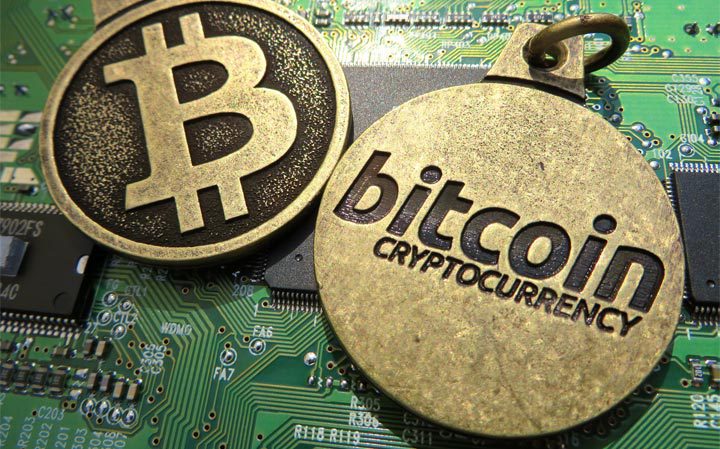 The US government has launched an all out war on Bitcoin and battles are raging on several fronts. The purpose of this war is to either kill Bitcoin so that the dollar remains dominant or, failing that, to control Bitcoin such that the government maximized taxable income and eliminates your ability to transact in private.
It's early days yet in the war on Bitcoin. But, the writing's on the wall. The only way for you to salvage some level of privacy is to move your Bitcoin offshore. Set up an offshore company and hold your crypto account in the name of the company.
Here are the 4 primary lines of attack the US government has on Bitcoin today. You can rest assured that new agencies will jump into the fray once they find a way to take what's yours.
IRS taxing bitcoin as a capital asset and not a monetary instrument.

The SEC treating bitcoin as cash so they can regulate ICOs.

Applying civil asset forfeiture rules to Bitcoin.

Requiring you to report your Bitcoin every time you enter or exit the United States.
Let's start with the IRS. The Service recently declared that Bitcoin and cryptocurrency are assets, not cash and not currency. This means that, when you exchange Bitcoin for FIAT currency, you must pay tax on the gain.
If you held the Bitcoin for less than a year, you pay short term capital gains tax at your standard rate. This is probably around 35%. If you held the Bitcoin for more than a year, you pay the long term capital gains rate on your profit, which is probably 23.5% (20% if Trump repeals Obamacare taxes). These are the Federal rates and your State will also tax the gain.
Had the IRS classified Bitcoin as a currency, they wouldn't be able to tax you when you convert Bitcoin to dollars. By calling Bitcoin an asset, the IRS can tax the conversion (or more properly, the sale of the asset).
Only currency investments are taxable, such as FX traders, and not basic conversions. That is to say, if you buy foreign currency as an investment, then the gains are taxable.
Then there's the Securities and Exchange Commission (SEC). If the regulator had determined Bitcoin to be an asset, rather than a cash or cash equivalent, they might not have had jurisdiction to control ICOs. For the reasons why this might have been the case, see: Crowd Sale vs ICO – What's Legal?
Suffice it to say, if Bitcoin were an asset, all ICOs might have been considered crowd sales and thus outside the purview of the SEC. Of course, this is unacceptable… all investments must be watched over and controlled by our government – so, Bitcoin is cash to the SEC.
To those of us who write on these topics, both of these lines of attack were obvious. Each US agency will define Bitcoin in whatever way allows them to exert control and levy fines to generate more income. That's the nature of the beast… to a hammer, everything looks like a nail.
Here's the regulation of Bitcoin that no one saw coming:
Introduced last month, the Combating Money Laundering, Terrorist Financing and Counterfeiting Act of 2017, will force you to report your Bitcoin each time you leave or enter the United States. That's right, you will be required to fill out a form telling the government how much Bitcoin and cryptocurrency you have each and every time you cross our border.
When I first saw comments on this legislation, I didn't believe it. I've been writing about government overreach since 2000 and still thought this must be an error. It took me days, and a lot of research, to accept that this level of insanity was possible.
When you cross a US border with $10,000 or more in cash or cash equivalents (diamonds, coins, checks, letters of credit, etc), you must report to the government by filling out a form. Of course, filing this form will likely subject you to scrutiny at the airport and unwanted attention from the IRS later.
In most cases, the government has been reasonable in applying this rule. For example, if you're traveling with collectable coins, you only report if the face value of those coins is over $10,000. So, reporting was generally for those transporting cash and very rarely intruded into the lives of everyday Americans.
The new rules targeting Bitcoin basically allege that cryptocurrency is always with you. Unlike an offshore bank account, where cash is held outside of the US and must be reported once a year, Bitcoin is literally travels with you inside of your laptop. Regulators believe that Bitcoin is stored in your laptop, phone, hard drive, or USB storage device, and is thus crossing the border with you.
This claim that Bitcoin is always with you is key to the government's attempt to force reporting. If Bitcoin, which is cash or cash equivalent and not an asset in this case, travels with you, the government can force you to report. If it's cash sitting on the blockchain, and all you have on your laptop are the codes to access that "cash," no reporting can be required.
That is to say, you don't need to report how much you have in your bank accounts simply because you're username and password to access those accounts is stored on the laptop. You can only be required to report what you are physically carrying with you carrying when you cross the border.
And the same law that requires you to report your Bitcoin allows the government to take it from you. Bitcoin will become subject to the asset forfeiture laws. The government can seize your Bitcoin if 1) you fail to report it, or 2) you report it and they believe you obtained it illegally.
Note that I said, they "believe." The government can take your Bitcoin and then force you to prove how you earned it. The burden of proof falls on you in a civil asset forfeiture case (YouTube video by John Oliver)… and you must be willing to spend big money on lawyers to have any chance of success.
What can you do to protect your Bitcoin?
These are all the ways the US government is targeting Bitcoin. And the only thing you can do to protect your coins is to move them out of the United States and out of the government's reach. Remember that the US government can seize any cryptocurrency "stored" in a US exchange by issuing a levy or seizure order.
The US government can't easily seize assets held outside it's borders. For example, the IRS can levy any bank or brokerage in the US, and any institution that has a branch in the US. So, if you have cash in a bank in Panama, and that bank has a branch in the US, you're at risk.
The solution is to form an offshore corporation or trust to hold your wallet. Then use only Bitcoin firms located out of the United States… those without ANY ties to the US and can't be intimidated by Uncle Sam.
The same goes for buying Bitcoin in your retirement account. First, form an offshore IRA LLC. Then move your account into an international bank that doesn't have a branch in the United States. Then setup an offshore wallet and buy your coins.
I should point out that buying Bitcoin in your IRA is one way to beat the IRS at their own game. Because crypto is an asset, you pay capital gains tax on each and every transaction. However, if you buy Bitcoin in your IRA, you defer or eliminate capital gains tax. Because cryptocurrency is an asset, you can buy and sell it inside an IRA.  For more, see How to move your IRA offshore in 2017.
The fact that Bitcoin is an asset also means you can take advantage of the tax benefits available in the US territory of Puerto Rico. Basically, if you move to Puerto Rico, spend 183 days a year on the island, and qualify for Act 22, all crypto gains on coins acquired after you become a resident will be tax free. See: Move to Puerto Rico and Pay Zero Capital Gains Tax.
I hope you've found this article on how the government is targeting Bitcoin to be helpful. For more information on taking your IRA offshore, setting up an asset protection structure, or moving to Puerto Rico, please contact us at info@premieroffshore.com or call (619) 483-1708. We'll be happy to assist you to protect your coins and keep more of those crypto profits.
https://premieroffshore.com/wp-content/uploads/2017/09/IRS-Targets-Bitcoin.jpg
449
720
Christian Reeves
http://premieroffshore.com/wp-content/uploads/2023/07/Premier_Offshore_Logo-300x64.png
Christian Reeves
2017-09-22 08:01:27
2020-06-11 21:13:34
The US Government is Targeting Bitcoin