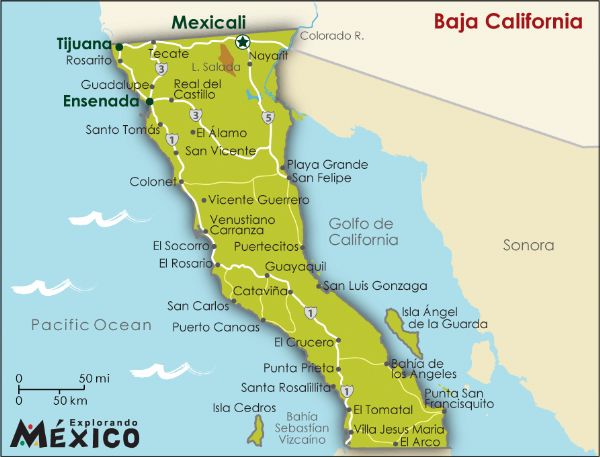 The easy path to residency in Mexico
If you wish to live and work in a country in Latin America, Mexico might be your best option. It's proximity to the United States and its high ranking schools make it one of the most competitive economic countries in Latin America. Mexico also has one of the most relaxed immigration systems compared to the rest of the world. In some cases you don't even need to leave home to become a Mexican resident.  
All you need to start the process to become a temporary Mexican resident is an active visa and a job offer from a business in Mexico. You or your attorney will file your residency application with the Instituto Nacional de Migracion (INM), which is a unit of the government of Mexico under the Secretariat of the Interior that controls and supervises migration in the country.
Here's a list follow a list of requirements to become a residency of Mexico.
Requirements for a Work Visa and Residency in Mexico
Copies of your identification and passport. Proof that you are not in the process of obtaining a temporary work visa or a permanent residency – meaning that you can't have two applications going on at the same time.

An original copy of the job offer with the company letterhead featuring a description of the functions that you will be performing within the company, the legal address of the business hiring you, and your salary.

Copy of the registration document you submitted to the Institute.
The temporary work visa or temporary Mexican residency is only given if you have a job offer in which your education and skills match the description given by the employer. This needs to be in accordance with the stipulations and rules governed by the Sistema Nacional de Clasificación de Ocupaciones.
This process usually takes 30 days to complete, after which authorities will send you a notification confirming that you have 15 days to come to the Mexican Consulate in your country to receive your visa. The issuing of the visa usually takes two business days.
After this you're legally allowed to work and live in Mexico. The Mexican government prohibits anyone being a Mexican temporary resident to vote or to influence local, state, or federal elections. The visa lasts 4 years since the day of issuance and after your period of temporary residency you qualify to become a Permanent Mexican Resident.
Temporary Residency through Investment
In order to obtain a temporary residency through investment you need to accredit your investment done in Mexico through a series of documents.
You need the original document and a copy of the Mexican company's structure detailing your involvement in the company and how your investment is being used.

Original and copy of the document proving the ownership of personal property or fixed assets in favor of the foreign legal entity.

Original and copy of the documentation that accredits the development of economic or business activities in the national territory, which may be accredited, but not limited to, contracts, service orders, invoices, receipts, business plans, licenses or permits, and a certificate issued by the Mexican Institute of Social Security (IMSS) proving that the foreign legal entity is the employer of at least three workers.
The amount of investment varies by consulate. This visa is valid for 4 years and can be converted into a permanent visa after four years.  
From Temporary Resident to Permanent Resident of Mexico
There are many ways in which you can apply for Permanent Residency in Mexico after being given the work visa.
Work continuously in Mexico for 4 years.

Get married to a Mexican citizen

and

have maintained your temporary resident visa for at least 2 years.

Have a child born in Mexico during your temporary residency.

Retirees or pensioners, who receive from abroad sufficient resources that allow them to live in Mexican national territory

By decision of the INM, according to the established points system (basically, a deal negotiated with the INM).
Being a permanent resident has many benefits. You can leave and enter the country as you please, you never have to renew your visa again, you can change jobs without any additional government procedures.
From Permanent Resident of Mexico to Second Passport
If you've hold temporary residency or permanent residency status in Mexico for 5 years prior to the solicitation date you can apply for a naturalization letter. To obtain the naturalization letter you must prove that you can speak Spanish, that you know the country's history, and that you are integrated to the national culture. This process takes an estimate of one year to complete and costs approximately $6,954 pesos or US $370. When your naturalization letter is given to you, you must legally renounce to your rights as a Panamanian citizen in Mexico. At this time you also give back your Temporary or Permanent resident visa. When you receive the naturalization letter you obtain the same rights that a Mexican born citizen has.
I hope you've found this article on Mexican Residency to be helpful. For more information, or for assistance in moving to Mexico, please contact us at info@premieroffshore.com or call us at (619) 483-1708. We'll be happy to assist you with your international tax plan and support  you through the coming changes.
https://premieroffshore.com/wp-content/uploads/2017/12/Residency-in-Mexico.jpg
457
600
Christian Reeves
http://premieroffshore.com/wp-content/uploads/2023/07/Premier_Offshore_Logo-300x64.png
Christian Reeves
2017-12-08 16:56:28
2020-06-11 20:29:40
The easy path to residency in Mexico