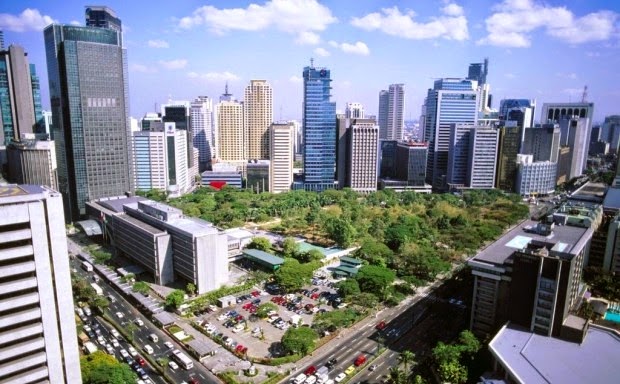 Where to buy international real estate in 2017
President Trump has promised to rewrite the US tax code as it applies to international business and foreign investment. He has also promised to lower both the capital gains rate and the personal income tax rate. With that in mind, this article will help you figure out where to buy international real estate in 2017.
You might be thinking, what the heck does any of this have to do with where I should buy international real estate. Well, the tips I'll give you below can increase your returns by as much as 20%. Coordinating US tax policy with your foreign investment portfolio can make a very big difference.
We Americans are taxed on our worldwide income no matter where it's earned. If we pay tax in a foreign country, we get a foreign tax credit from Uncle Sam to avoid double taxation. However, we will always pay at least the US rate.
The US rate for long term capital gains is currently 20%. It might go down to 10% or 15% under Trump. This is the minimum tax we will pay on gains from foreign investments.
For example, you buy a property in Colombia for $100,000 and sell it for $200,000 after 5 years. Your gain is $100,000. Colombia's capital gains tax rate is 10%, so you will pay this to the local government. This leaves 10% available for the IRS.
So, even when you invest in a country with a 10% rate, you will pay a total of 20% because you're a US citizen in 2017. Hopefully this will go down in 2018.
If the US rate goes to 10%, you will pay the same 10% to Colombia and nothing to the United States. Likewise, if the US rate goes to 15%, you will pay 10% to Colombia and 5% to Uncle Sam.
So, the key to tax efficiency in international real estate investing is to purchase in a country with a tax rate equal to or lower than the United States. You'll always pay the US rate, but you never want to pay more than this.
With Trump looking to cut the US capital gains rate, international real estate investors need to rethink their strategies. Focus on countries with low tax rates to maximize your after tax ROI.
The same goes for local taxation of rental income. You'll always pay the US ordinary income tax rate on rental profits. You don't want significant rental income in a country with a rate significantly higher than the United States.
This isn't always so easy to figure out. If you're at the top of the US income brackets, just about every country will have a rate equal to or lower than your US effective tax rate. If you don't have much ordinary income, then you want to watch your foreign tax rate carefully.
For example, Colombia taxes rental income at 33%. Also, they don't allow you to deduct depreciation. So, Colombia's tax rate on rental income can be much higher than your US rate, depending on your situation.
Someone focused on capital gains might like Colombia while someone focused on cash flow should look elsewhere.
This all goes double for US investors buying international real estate in 2017 using their retirement accounts. When you buy foreign real estate in your US IRA, you pay zero tax if it's a ROTH and get significant tax deferral if a traditional account.
Thus, any foreign taxes paid are a waste of money because there's no offsetting foreign tax credit and no minimum tax floor set by the US capital gains rate. IRA investors should focus on countries like Belize with zero capital gains tax or Nicaragua with a 10% rate.
Coordinating your US tax bill with the tax rate of the country where you purchase real estate can significantly increase your net return. If Trump's tax cuts come through, those who have invested in low tax countries will be rewarded.
I hope you've found this article on where to buy international real estate in 2017 to be helpful. For more information, or to take your IRA offshore, please contact us at info@premieroffshore..com or call us at (619) 483-1708.
https://premieroffshore.com/wp-content/uploads/2017/04/international-real-estate-in-2017.jpg
384
620
Christian Reeves
http://premieroffshore.com/wp-content/uploads/2023/07/Premier_Offshore_Logo-300x64.png
Christian Reeves
2017-04-05 06:04:34
2020-06-12 01:48:41
Where to buy international real estate in 2017