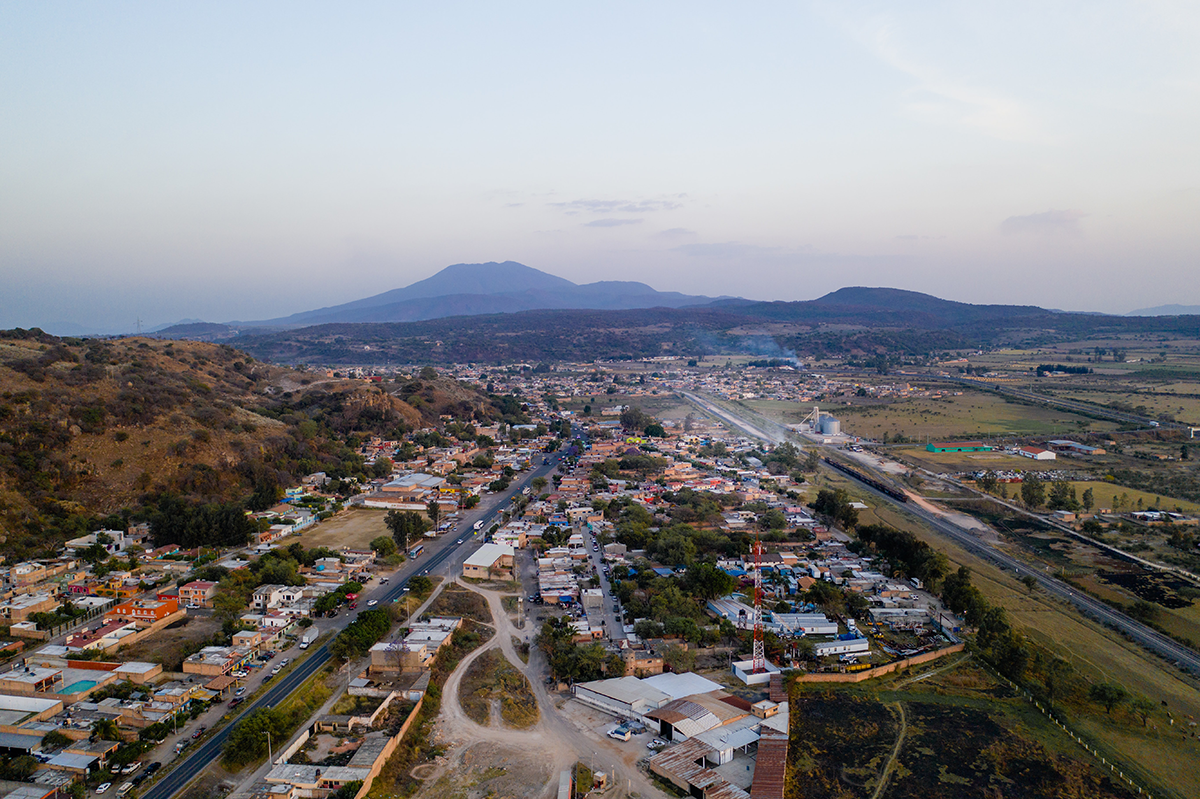 Top 7 Cities in the Mexican Real Estate Market
7. Loreto, Baja California Sur
If you drive south from California you will find the Mexican state of Baja California Sur. Baja California Sur is the home of many popular American destinations such as La Paz and Cabo San Lucas.

Both of these cities might be a good place to buy a house, but being a popular American destination makes them expensive. Many of the rent will be in dollars, besides, these cities are not exactly safe to live in.

Loreto is a favorite location for many Americans because of its proximity to the beach and its many American retiree communities who have called it home. Loreto is just a short flight away from the United States and most of the city speaks perfect English.

The beautiful golf courses scattered all over the city make it a prime destination for retirees. An apartment in Loreto with 3 rooms and 2 bathrooms can go for $1,500 a month. A little expensive for Mexico, but you pay for the safety, the community, and the gorgeous landscape.
6. Oaxaca, Oaxaca
Most Americans who look into buying real estate in Mexico want a city that has many elements of life in the United States. Still, there are those who want something completely different from their previous experience.

If the latter one is you I recommend Oaxaca. Oaxaca is in my personal opinion the city that most represents Mexico in its purest forms. The food, the music, the diverse languages, the museums, the pyramids. Everything in the city is plagued with history and culture.

Oaxaca is also one of the cheapest places in Mexico. You can easily live on a $1,200 dollars a month budget. I am including rent and amenities in that number, you can also add a cleaning professional for less than 300 dollars a month.

Oaxaca is not for everybody, but if you are familiar with the Mexican way of living and are looking for something completely different then Oaxaca is a great option where you can make the most out of your social security check.
5. Merida, Yucatan
If you are interested in the history and culture of Mexico but want something a bit more quaint and with a thriving American ex-pat community then Merida is the city for you. Beautiful pebbled streets and a large Mayan influence make Merida a sight to behold.

Yucatan is a beautiful peninsula close to the United States and to every major Mexican city, it is even connected to Cancun via a superhighway. Picture Merida as Oaxaca only a bit more modern.

Merida is also very safe and very cheap, depending on where you choose to live. Like most cities, Merida offers a diverse variety of living arrangements. Some may drain your social security check others may save you a fortune.

A great apartment in Merida with all amenities included may end up costing you about $1,800 dollars per month. Slightly more expensive than Loreto, but the architecture and culture definitely make up for it.
4. Guadalajara, Jalisco
It is no secret that the favorite state in Mexico where American retirees are choosing to call home in Jalisco. Jalisco has everything, beautiful beaches, culture, lakes, a huge number of American retirees, and the best city in Mexico in my opinion.

Guadalajara is a fantastic metropolis where you can experience a great life with everything you need surrounding you. Picture Guadalajara as a Los Angeles, but less crowded and one hour away from every landscape and geographic location you can picture.

You can log online and check the many American Expat communities who are living here. Fantastic education, great nightlife, huge acceptance of the LGBTQ community are many of the factors that attract Americans to Guadalajara.

Same as in Merida, the cost of living in Guadalajara depends entirely on where you want to live. From apartments that cost $2,000 a month to cheap houses in the central part of the city that go for $400, Guadalajara is something that you have to experience. Join the many Expats and retirees currently calling it home.
3. Tulum, Quintana Roo
So far, we have just mentioned cities that are cheap and have a very affordable cost of living. Tulum, located in the state of Quintana Roo is not one of those cities. Tulum is actually very expensive to live in, but it is worth it.

Tulum is one of the most popular travel destinations for Americans who travel to Mexico, in fact, it might even be their only point of reference when they think about the country. Tulum is right next to the most popular beach communities in Mexico, Cancun, and Playa del Carmen.
Living in Tulum is strictly for the Americans receiving a good percentage of money from Security checks or that has saved quite well for their retirement. Also, if you don't love the beach then Tulum is not for you.

If you are attracted to everything I just mentioned then you can join one of the many Retiree and ex-pat communities who call Tulum home. Tulum's prices might be elevated, but it is still much cheaper than anything else in the United States. In Tulum, you can fulfill your dream of living the luxurious lifestyle you always wanted.
2. Ajijic, Jalisco
Hands down the city in Mexico with the most retirees and ex-pats have to be Ajijic. Years ago an article was written about how the language most spoken in the city is English, and that seems pretty obvious when you consider that retirees now outnumber local residents.

If you haven't heard about Ajijic don't worry, the residents want to keep it a secret. The town is very protective about who comes to live there so your best shot is to interview a local well-established community of ex-pats.

Although rent is available, most of the residents of Ajijic choose to buy property near the lake. A lakeside house will cost approximately $100,000 dollars. You can find cheaper or more expensive options depending on where you choose to live.

The lake is one of the most beautiful ones you will ever see, attracting millions of tourists each year. It would be wise for you to take a look and visit the city before moving here. You will understand why Ajijic attracts the number of Americans it does.

1. Baja California
We might be cheating when it comes to the top city of this list. Baja California is a state in Mexico that borders both California and Arizona and it has three incredible cities that are loved by American retirees.

Tijuana borders the city of San Diego California, and for years now it has become the residence of many Americans who live in the city while they go to work in San Diego. This is a fantastic option as the United States is just a small distance away.

Rosarito is a small beach town located 30 minutes from the American border that offers fantastic beach resorts for a very low price. You can find a beachside apartment for less than $800 dollars a month.
Ensenada is a treasure found one hour away from the US-Mexico border. Ensenada has a great beach and a wine valley that rivals Napa. A relaxed vibe, great wines, and a thriving American community make Ensenada a great place to call home.
https://premieroffshore.com/wp-content/uploads/2020/05/premier-3.png
799
1200
Christian Reeves
http://premieroffshore.com/wp-content/uploads/2023/07/Premier_Offshore_Logo-300x64.png
Christian Reeves
2020-05-07 00:19:13
2020-05-07 00:35:32
Top 7 Cities in the Mexican Real Estate Market