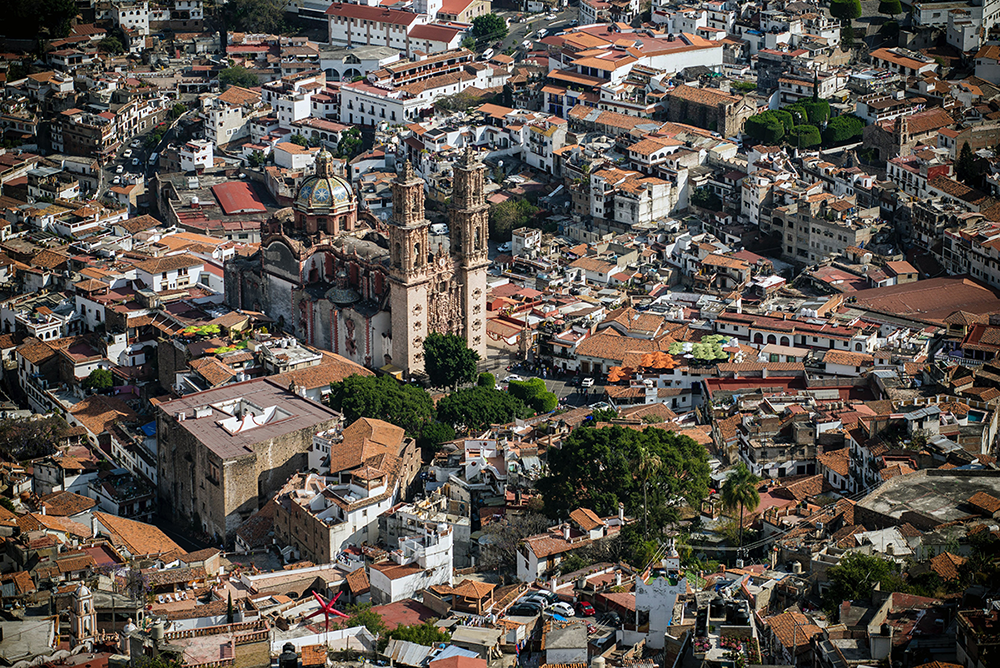 The Mexican Real Estate Market and why it's Smart to Invest in it right now
Everyday owning a house in the United States is becoming more of a dream than a reality. High prices have made it impossible for millions of Americans to live in big houses with huge yards as their fathers and grandfathers did.

For this reason, many Americans have chosen to retire abroad and buy a property and real estate in foreign jurisdictions. The high value of the dollar in foreign soil has made buying international real estate a great investment for business owners and particulars alike.

One country that is getting a lot of American investment in real estate right now is Mexico. Americans are buying houses and land in Mexico at an increasing volume and I don't see this stopping any moment now.

Huge American companies have started to construct apartment complexes and huge beachfront territory to build houses in, something that would drain their budgets if they decide to do it in the United States.

What makes this business activity even wiser is that the persons buying those apartments and those beachfront houses are Americans. The prices are in dollars but at rates less than 70% of what you may find in the United States.

In many parts of Mexico you will find that they accept the same kind of housing credit that you may use to purchase a house in the United States with the same type of interest, maybe even a tad lower.

Because of American involvement and the surge in the Mexican middle class the Mexican Real Estate Market has been steadily growing for the past decade with no signs of stopping down. The best part is that there is no way that the prices reach the heights that houses in the United States may get.

The dream of owning a house is very much still alive in Mexico with 82% of the population living in bought houses, as opposed to in the United States where only 65% of citizens own their house or are paying for one.

A segment of the American population that is buying a great deal of property in Mexico is the American retirees who find that living in the United States is too expensive. The low cost of living and the proximity to the United States makes Mexico the favorite place for retirees.
Let's just say that you make 3 thousand dollars a month from social security checks and other investments you might have in the United States. Those three thousand dollars amount to not much in the United States, but in Mexico, you can live an Upper Middle-Class lifestyle.

Depending on where you choose to live in Mexico, the rent won't be more than 500 dollars, groceries will be 300, amenities 100, 200 to have someone clean your house, and the rest can be spent however you like.

The best part of this is that you can inherit it to your children and they can give it to theirs. The house will be part of your family for generations to come and the property will only go up in value.

Of course, I am talking about cities in Baja California like Tijuana and Ensenada that have the American border less than one hour away. Cities in Jalisco like Ajijic that have more American residents than Mexican ones have houses and apartments that go from $100k to $150k.

It would be wise to research what part of Mexico interests you the most before you decide to buy the property or real estate in the country. Mexico has many different landscapes and geographic locations.

If you are not an American retiree or someone who wants to buy a house in Mexico while working in the United States and earning dollars there are also huge opportunities for entrepreneurs and investors.

Large American companies have started to expand into Mexico creating the same outdoor malls, apartment complexes, residential areas, and other types of real estate projects. The best part about this, Mexico does not forbid these American companies from charging the rent in dollars.

You would still need a big investment to fulfill a project of this size, but the investment would be much less than in the United States. Also, dealing with the Mexican government in construction matters is much easier and faster than in the United States.

I cannot write an article about buying a property in Mexico without mentioning that the country has become safer and safer for foreigners. In a recent study, the main reason why Americans are hesitant to buy property in Mexico is because of security concerns.

Investing in a real estate company that has affiliations with the United States is the best way to avoid these problems or you research all of the thousands of American communities that have been formed by retirees all over Mexico.

Whether you are looking to buy property to retire in the country or searching for real estate to make an investment, the Mexican Real estate Market is only going to grow in the next few years. Email us at info@premieroffshore.com so we can help you buy the property or make an investment in Mexico.
https://premieroffshore.com/wp-content/uploads/2020/05/premier-4.png
668
1000
Christian Reeves
http://premieroffshore.com/wp-content/uploads/2023/07/Premier_Offshore_Logo-300x64.png
Christian Reeves
2020-05-07 00:33:16
2020-06-10 01:40:26
The Mexican Real Estate Market and why it's Smart to Invest in it right now