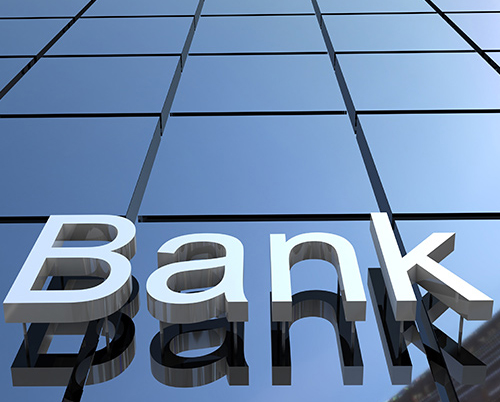 Top 5 Offshore Bank License Jurisdictions for 2017
There have been big time changes in the offshore bank license industry over the last year. If you're looking to form an international bank, here are the top 5 offshore bank license jurisdictions for 2017.
In this post, I'm talking about countries where you can get a license… countries that will issue a license to a startup bank.  This is not a list of the largest or most respected banking jurisdictions. It's a list of countries where you will be approved if you have a solid business plan, an experienced board of directors, and the requisite capital.
My list of the top 5 offshore bank license jurisdictions for 2017 is focused on offshore options where you will get a license and a correspondent account from a reputable institution. Sure, you can buy a cheap license from Africa or elsewhere, but good luck using it.
1. Dominica
The best "pure" offshore bank license is from the Caribbean nation of Dominica. The Commonwealth of Dominica is a sovereign island country and part of the Windward islands in the Lesser Antilles archipelago of the Caribbean Sea. It's current population is about 75,000 and it's a member of the Eastern Caribbean group of countries and the ECC banking system.
Dominica is a leader in the offshore banking and second passport industries. Many who establish a bank on the island also buy a passport from Dominica. For more on second passports, see A Second Passport from Dominica.
The reason I have Dominica at the top of my list is that this island is actively seeking new candidates, has a reasonably efficient application process, has a relatively low capital requirement, and banks from Dominica are able to find correspondent banking partners.
The capital required to secure a license on Dominica is only $1 million. That's the lowest of any reputable offshore jurisdiction.
I should point out that, once you have your license, you will probably need more capital to get a correspondent banking account. It will be difficult to find a partner bank to take on a client with only $1 million in cash. The costs and compliance overhead on correspondent accounts make small clients unattractive.
For more on a bank license from Dominica, see: How to get an Offshore Bank License in Dominica.
2. Puerto Rico
Above, I wrote that the best "pure" offshore license is from Dominica. The best hybrid bank license, and possibly the best overall depending on your objectives, is from the U.S. territory of Puerto Rico.
Capital required is only $550,000. Of this, $200,000 should be paid-in capital to your corporation and $350,000 on deposit with the government.
The costs of formation, licensure and operation in Puerto Rico will be a fraction of the other options on this list. For this reason, the lowest cost offshore bank license is Puerto Rico. For example, the annual license fee in Cayman is about $85,000 compared to $8,000 in Dominica and only $5,000 in Puerto Rico.
Finally, there are no FATCA or U.S. reporting for the bank or the customers of the bank. U.S. citizens can go offshore to Puerto Rico with zero IRS reporting headaches. This is a major competitive advantage and cost savings for an international bank licensed in Puerto Rico.
I've listed all the positives as to why you should consider an offshore bank license from Puerto Rico.
The negatives are that your bank will be tied to U.S, government oversight, SEC and other rules, U.S. immigration considerations, and your bank must have a minimum of 5 employees in Puerto Rico.
This low license fee is balanced against your tax costs. If you have 5 employees in Puerto Rico, and qualify under Act 273, your tax rate will be 4%. If you do not meet these requirements, your tax rate will be about 35%.
Immigration can be an issue for some. All employees must be U.S. citizens and you must meet Federal immigration criteria to move to Puerto Rico. If you buy a passport from Dominica you can become a citizen in about 90 days. It's not so easy to immigrate to the United States.
If you want to run a bank without U.S. oversight, Puerto Rico is not for you. If you want a bank with a solid reputation based on a rigorous compliance and regulatory environment, then give Puerto Rico a chance as a low cost high value hybrid license.
3. Cayman Islands
Puerto Rico is the second largest offshore banking jurisdiction after Cayman Islands. Cayman is the most reputable and highest cost "pure" offshore banking jurisdiction. There are about 70,000 companies registered in Cayman, along with 350 banks and 700 insurance companies. There's over US $1 Trillion in assets in Cayman banks.
The cost of a banking license in Cayman Island (the fees paid to the government upon issuance) are quite high. They range from $160,000 to $600,000 for a Class A license. Add on to this about $500,000 in legal fees, not to mention auditors and other required professionals, and the startup costs add up quickly.
Also, the vetting process will take over 12 months and a Cayman banking license is notoriously difficult to negotiate. For more on the costs and process, see the Cayman Islands Monetary Authority website.

If you can make it through the gauntlet, you'll come out the other end with a world class offshore banking license.
4. Belize
The banking law in Belize says an international license requires $1 million in capital and a full license required $3 million in capital. In practice, be prepared  to deposit $5 million for the international license. No one bothers with the full license any longer (which allows you to sell to Belizeans).
If you'd like to do some market research, annual and quarterly reports for all Belize banks are available on the Central Bank's website. This is a great resource if you're considering a bank license from Belize.  
The due diligence process in Belize will be a minimum of 12 months (compared to 3 to 4 months in Puerto Rico). Some offshore bank licenses have taken as long as 18 months to complete.
If you are planning to setup an investment management bank, Belize has some of the highest capital ratios in the world (20% in many cases). For this reason, Belize banks are considered safe by depositors.
5. Panama
Panama is a top tier banking jurisdiction with many billion dollar institutions and a well developed regulatory system. If I were to describe Panama in one sentence, it would be "the best offshore bank license when cost / capital is no issue."
Like Belize, Panama has an international license and a full license. The problem is that Panama won't issue an international license unless you already have a full license from your home country. For example, if you have a U.S. license, you can get a subsidiary bank license in Panama.
This means that a startup bank will need to open under the full license which is likely to require $24 million in capital. The law says $10 million for a general license and $3 million for an international license, but these values will increase significantly when negotiations begin with the Central Bank.
I should point out that Panama has many different financial services licenses. For example, a bank in Dominica or Belize, that wants to manage client funds in Panama, might apply for a Financial Services license. This would allow you to operate a trading desk and open a correspondent account in Panama without a local license.
Another option in Panama is to set up a Credit Union. Similar to U.S. cooperatives, Panama's credit unions are savings and loans where each depositor is a shareholder.  Known as "Cooperativas", Panamanian credit unions are licensed as financial co-op institutions.  They are regulated under Law 17 of 1997 which granted them non-profit tax free standing.
There are hundreds of credit unions in Panama, but most are for employees of one industry or another. For an example of a public cooperativa, see Cooptavanza.
Depending on your business model, it might be possible to set up in Panama with capital of $1 to $3 million as a credit union. The IPACOOP "Instituto Panameno Autonomo Cooperativo regulates all of Panama's credit unions.  For more informaiton, see: www.ipacoop.gob.pa
For more how to accept deposits from clients, and alternatives to an offshore banking license, take a read through Offshore Money Management Business: How to Accept Client Funds and Deposits.
To delve deeper into offshore bank licensing and operation, please review my articles on offshore bank licensing and operation. I've been working in offshore banking for over a decade. My recent articles on the topic are:
If you're considering forming an offshore bank or filing for an offshore banking license, you need to be ready for a lot of red tape, a significant vetting process, and to maintain a sizable deposit with the central bank (your corporate capital).

Countries are cautious when issuing offshore banking licenses. If any bank fails in a small country, it can result in a loss of confidence in the entire system. And, of course, no country wants to risk upsetting the mighty U.S. of A, as Belize did. This little spat shut down their banks for about 6 months.

If you want to enter the offshore banking market today, you need a solid business plan, an experienced board of directors, and an agent to quarterback your application.
I hope you've found this review of the top 5 offshore bank license jurisdictions to be helpful. If you'd like more information, please contact me for a consultation at info@premieroffshore.com or call (619) 483-1708
https://premieroffshore.com/wp-content/uploads/2016/12/offshore-bank-license.jpg
402
500
Christian Reeves
http://premieroffshore.com/wp-content/uploads/2023/07/Premier_Offshore_Logo-300x64.png
Christian Reeves
2016-12-19 11:56:44
2020-06-12 17:50:31
Top 5 Offshore Bank License Jurisdictions for 2017