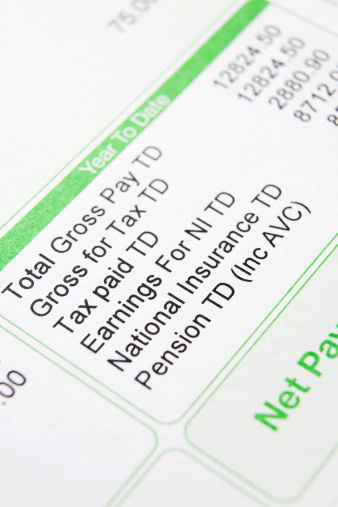 Payroll Tax Increase Hits Millions of Americans at Home and Abroad
Millions of Americans found their wallets a bit lighter today. While politicians promised tax increases for the wealthy, almost all Americans will face higher rates because of the payroll tax increase. If you are a U.S. citizen living and working abroad, and paying self-employment or payroll taxes, you have options.
In 2012, Congress passed the Middle Class Tax Relief and Job Creation Act to reduce the payroll taxes of working Americans from 6.2% to 4.9%. This reduction targeted the Old Age, Survivors and Disability Insurance taxes, which are capped at $110,100 per employee. Self-employed individuals received a comparable benefit.
Because this Act was allowed to expire, the average worker will pay around $1,000 more in taxes for 2013, with a maximum increase of $2,202 (2% on up to $110,100 in salary). This means a household with two highly paid wage earners will be about $4,400 lighter. It also means that the new definition of "wealthy" is any American with a job.
In addition to this payroll tax increase, Obamacare will raise your Medicare tax by 0.9% if your salary exceeds $200,000 for a single person, and $250,000 for married filing joint. This tax increase, which came in to effect on January 1, 2013, is to be withheld by your employer on form W-2.
The payroll and Medicare tax increases affects all Americans working for U.S. employers through U.S. corporations, and any self-employed American. It does not matter where you are living, or if you qualify for the Foreign Earned Income Exclusion. If your employer is a U.S. company, or you are self-employed and not using an offshore corporation, your payroll and Medicare taxes (or self-employment taxes) have increased.
Remember that the Foreign Earned Income Exclusion reduces your Federal Income tax. It does not affect other taxes, such as FICA, Medicare, Social Security or self-employment tax. Also, the FEIE does not reduce investment or passive income, only ordinary / active wage or salary income.
If an American business has employees outside of the country, the company and its workers may both benefit from a simple international tax plan. All it takes to save big on employment taxes is to form one entity in a tax free offshore jurisdiction (such as Belize, Panama or Nevis). No employees or work need be done in your country of incorporation, and no complex accounting tricks are required.
Those workers who are U.S. citizens and qualify for the Foreign Earned Income Exclusion are employed by the offshore corporation, rather than the parent company. They receive a W-2 from the subsidiary, and can keep all of the same benefits of the parent, such as medical, retirement accounts, etc.
By running payroll for international employees through an offshore corporation, both the employer and the employees eliminate all employment related taxes. This results in a combined savings of about 15% on $110,100 of wages.
The same solution is available to any self-employed American who qualifies for the Foreign Earned Income Exclusion. If you operate your business through an offshore corporation, rather than a U.S. LLC, or no structure at all, you will eliminate self-employment tax of about 15%. Remember that a self-employed person pays both halves of payroll tax, so your net savings is approximately 15%.
To qualify, you need to do the following:
Incorporate your business in any tax free country,
pay yourself a salary every two weeks or once a month,

If your income varies month to month, you can fluctuate your payroll amounts accordingly.

obtain a U.S. tax ID for your international corporation, and
issue a W-2 to yourself at the end of the year.
It doesn't matter where you incorporate, nor does it matter where you live. So long as you qualify for the Foreign Earned Income Exclusion, and structure your business in a country that will not tax your profits (again, such as Belize, Panama or Nevis), you will maximize the tax benefits of your offshore structure.
Finally, if your corporate profits exceed the Foreign Earned Income Exclusion, you may be able to retain earnings in the company, thereby deferring or eliminating U.S. business tax. For additional information and corporate tax options, please see my website at premieroffshore.com or call me at (619) 483-1708 for a consultation.
https://premieroffshore.com/wp-content/uploads/2013/01/146066825.jpg
507
338
Christian Reeves
http://premieroffshore.com/wp-content/uploads/2023/07/Premier_Offshore_Logo-300x64.png
Christian Reeves
2013-01-23 09:10:00
2020-06-12 18:55:20
Payroll Tax Increase Hits Millions of Americans at Home and Abroad