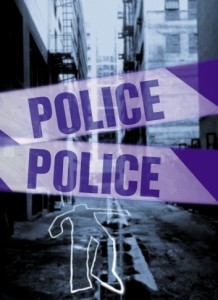 Murder and Mayhem in Latin America
A list of the most dangerous cities in the world is out and the results are surprising. A number of U.S. cities made the hit parade and 40 of the top 50 are in Latin America. My favorite town in which to run a business, Panama City, Panama beat out Baltimore to take the 46th spot, while my favorite city to visit, Medellin, Colombia, shot its way to number 14. Honorable mention in Colombia goes to the metropolis with the prettiest women (in my humble experience), Barranquilla at number 42.
According to a study by a Mexican research group, the Citizens' Council for Public Security and Criminal Justice, the top 20 most violent cities in the world are all in Latin America.
Mosul, Iraq comes in at #44, so there are 43 more hazardous places to live than the most hazardous city in war-torn Iraq. Of course, the study includes murders that government agencies categorize as crimes, and does not take account the 100,000+ civilian deaths over the years by U.S. forces and drone attacks, or the 244 civilians killed in November of 2012 (source: http://www.iraqbodycount.org/).
Soapboxing aside, what can we, as experienced international travelers and entrepreneurs, learn from this study? I say, not much. If you did not already know you needed to be cautious and understand your surroundings while abroad, you have no business wandering outside of your comfort zone. Stay in Podunk Iowa and drink moonshine with your buddies out of the back of your 1983 Ford pickup and leave the adventures to those with sense.
For the rest of us, here is what you need to know. I will limit my comments to Panama and Colombia as I've had many years' experience in each. Parts of Mexico are a different animal because the drug war often spills over in to the more respected areas…though; it is surprising that a major tourist destination like Acapulco is at number 4 on the list.
First, a high murder rate does not correlate directly to a high risk of danger to travelers or residents. The vast majority of killings are gang related, in high risk areas you have no business visiting, and done by persons targeting a rival or someone else known to them. Collateral damage outside of these high risk zones, or random killings in tourist areas, is extraordinarily rare.
For example, no visitor to Panama City should be in the part of town known as El Chorrillo after dark, just like no gringo better be caught alone in Comuna 13, Medellin, Colombia.
The same is true of just about any good sized U.S. city. Even in my hometown, San Diego, CA, voted the 7th safest medium sized city in the U.S., there are plenty of areas in the County a white dude should not be hanging out late at night or caught acting the fool.
However, countries like Panama and Colombia take great care to protect their tourists above all else. Why? The answer is simple, bad publicity is bad for business! Therefore, an American in the controlled areas of Panama City and Medellin is safer than in almost any region of the U.S. Take the district known as Casco Viejo in Panama City as an example. In the tourist area, there are military, police, and Federal agents on every corner, ready to take care of any issue which may arise. Locals know they will be dealt with most harshly and give travelers a wide birth.
Of course, if you're a lost and drunk idiot who decides to wonder around looking for trouble, you can find it by staggering 8 to 10 blocks west of Casco Viejo and ending up in El Chorrillo. I would estimate your chances of making it through that mistake at night unscathed to be about nil. If you keep your wits about you and respect your surroundings, you are just as safe in Panama City and Casco Viejo as you would be in any city in the good ole U.S. of A.
Second, you can purchase or rent safety in Panama and Medellin on the cheap, which is not possible in the United States. In my experience, the monthly cost of an apartment in a good area, with an armed security guard, is $1,000 to $1,500 in both of these cities, and you can add a trusted driver for $800 or less. Try doing that in New York, Chicago, Baltimore, or Los Angeles…it's impossible.
When you assess your risks, ways to mitigate those risks, and quality of life, remember that your money goes much farther in Panama and Colombia, and thus the options available to you are greater. Plus, having a knowledgeable driver will open up the entire city to you. I learned a heck of a lot from my driver in Panama.
So, what I'm trying to say is this: claiming that some cities are more dangerous than others, and then using that opinion as an excuse to stay home is uninformed. It is based on a number of fallacies, such as a belief that all people are created equal (a common American misconception), that we all face the same risks, that violent crimes occur at random and for no reason, and that there is nothing we can do to mitigate risks while abroad.
In fact, I would argue that Panama and Medellin are safer for the traveler because of their higher murder rates, not more dangerous. It is because the risk exists that the government spends its resources to create designated safe zones. In these areas, the tourist is king and will always be protected.
Here's the complete list:
| | | | | | |
| --- | --- | --- | --- | --- | --- |
| | City | Country | Homicides | Inhabitants | Murder Rate |
| 50 | Johannesburg | South Africa | 1,186 | 3,888,180 | 30.50 |
| 49 | Durban | South Africa | 1,186 | 3,888,180 | 30.54 |
| 48 | Baltimore | United States | 195 | 620,961 | 31.40 |
| 47 | Cuernavaca | Mexico | 198 | 630,174 | 31.42 |
| 46 | Panama | Panama | 543 | 1,713,070 | 31.70 |
| 45 | Belo Horizonte | Brazil | 1,680 | 4,883,721 | 34.40 |
| 44 | Mosul | Iraq | 636 | 1,800,000 | 35.33 |
| 43 | St. Louis | United States | 113 | 319,294 | 35.39 |
| 42 | Barranquilla | Colombia | 424 | 1,182,493 | 35.86 |
| 41 | Port Elizabeth | South Africa | 381 | 1,050,930 | 36.25 |
| 40 | Goiania | Brazil | 484 | 1,302,001 | 37.17 |
| 39 | Curitiba | Brazil | 720 | 1,890,272 | 38.09 |
| 38 | Monterrey | Mexico | 1,680 | 4,160,339 | 40.38 |
| 37 | Fortaleza | Brazil | 1,514 | 3,529,138 | 42.90 |
| 36 | Macapa | Brazil | 225 | 499,116 | 45.08 |
| 35 | Pereira | Colombia | 177 | 383,623 | 46.14 |
| 34 | Cape Town | South Africa | 1,614 | 3,497,097 | 46.15 |
| 33 | Kingston | Jamaica | 550 | 1,169,808 | 47.02 |
| 32 | Recife | Brazil | 1,793 | 3,717,640 | 48.23 |
| 31 | Cuiaba | Brazil | 1,793 | 3,717,640 | 48.32 |
| 30 | Detroit | United States | 346 | 713,777 | 48.47 |
| 29 | Joao Pessoa | Brazil | 583 | 1,198,675 | 48.64 |
| 28 | Nuevo Laredo | Mexico | 191 | 389,674 | 49.02 |
| 27 | Sao Luis | Brazil | 516 | 1,014,837 | 50.85 |
| 26 | Manaus | Brazil | 1,079 | 2,106,866 | 51.21 |
| 25 | San Juan | United States | 225 | 427,789 | 52.60 |
| 24 | Barquisimeto | Venezuela | 621 | 1,120,718 | 55.41 |
| 23 | Cucuta | Colombia | 335 | 597,385 | 56.08 |
| 22 | Salvador | Brazil | 2,037 | 3,574,804 | 56.98 |
| 21 | New Orleans | United States | 199 | 343,829 | 57.88 |
| 20 | San Salvador | El Salvador | 1,343 | 2,290,790 | 58.63 |
| 19 | Ciudad Guayana | Venezuela | 554 | 940,477 | 58.91 |
| 18 | Veracruz | Mexico | 418 | 697,414 | 59.94 |
| 17 | Vitoria | Brazil | 1,143 | 1,685,384 | 67.82 |
| 16 | Tepic | Mexico | 299 | 439,362 | 68.05 |
| 15 | Mazatlan | Mexico | 307 | 445,343 | 68.94 |
| 14 | Medellin | Colombia | 1,624 | 2,309,446 | 70.32 |
| 13 | Culiacan | Mexico | 649 | 871,620 | 74.46 |
| 12 | Guatemala | Guatemala | 2,248 | 3,014,060 | 74.58 |
| 11 | Cali | Colombia | 1,720 | 2,207,994 | 77.90 |
| 10 | Belem | Brazil | 1,639 | 2,100,319 | 78.04 |
| 9 | Durango | Mexico | 474 | 593,389 | 79.88 |
| 8 | Chihuahua | Mexico | 690 | 831,693 | 82.96 |
| 7 | Torreon | Mexico | 990 | 1,128,152 | 87.75 |
| 6 | Caracas | Venezuela | 3,164 | 3,205,463 | 98.71 |
| 5 | Distrito Central | Honduras | 1,123 | 1,126,534 | 99.69 |
| 4 | Acapulco | Mexico | 1,029 | 804,412 | 127.92 |
| 3 | Maceio | Brazil | 1,564 | 1,156,278 | 135.26 |
| 2 | Juarez | Mexico | 1,974 | 1,335,890 | 147.77 |
| 1 | San Pedro Sula | Honduras | 1,143 | 719,447 | 158.87 |
https://premieroffshore.com/wp-content/uploads/2012/12/dv563005-218x300.jpg
300
218
Christian Reeves
http://premieroffshore.com/wp-content/uploads/2023/07/Premier_Offshore_Logo-300x64.png
Christian Reeves
2012-11-01 07:47:00
2017-06-01 14:53:11
Murder and Mayhem in Latin America