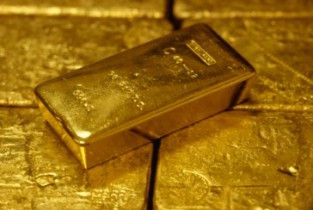 $7 Million in Gold but no Estate Plan
If you have ever attended an offshore conference, you have heard the story of two kings from Mr. Joel Nagel: Elvis Presley, whose estate was decimated by lawyers and the IRS, and Sam Walton, who left nothing but an old pickup for the vultures.
Today I will tell you about Walter Samaszko Jr. of Carson City, Nevada. At the age of 69, Mr. Samaszko passed away in late June of this year. He left over $7 million in gold bars and coins, $165,000 in stocks and bonds, and $12,000 in cash hidden throughout his home, but only $200 in a checking account.
Mr. Samaszko lived in the same small home since the 1960s, where he had taken care of his mother until her death in 1992. He had no close relatives, and, apparently, no close friends (it was about 30 days before his body was discovered). He left no will and no trust. Reports indicate that his estate will go to his first cousin, Arlene Magdanz, who lives in San Rafael, California.
The gold coins and bars had been minted as early as the 1840s and were from a number of countries, including Mexico, England, Austria and South Africa. The estimated value of $7 million is based on the gold weigh alone. It is likely that the collectors' value will be much higher.
Mr. Samaszko was obviously a hardworking and intelligent man to have amassed such wealth. He also took great precautions against government interference and economic collapse. So, why no estate plan? Why work so hard simply to leave a large portion of the money to a government he clearly feared?
If we assume that the total value of Mr. Samaszko's estate, including the collectors' value of coins, is $8 million, here is the government's cut:
1. Mr. Samaszko is "lucky" to have died in 2012, when the Federal estate tax only applies on amounts over $5 million. A quick calculation estimates Federal estate tax due of $1,008,000. Had he passed away in 2009, Federal estate tax would have been over $2 million.
2. Nevada does not have an estate tax and California, where his heir lives, has no inheritance tax. Had Mr. Samaszko lived in Washington State, his State estate tax would have been about $1 million.
3. There are a number of fees associated with probate (a legal process required when one dies without a living trust), which includes appraisal costs, executor's fees, filing fees for the court, surety bond fees, legal fees and accountancy fees. Nevada has adopted a statutory fee schedule, but a judge may approve any amount he deems to be reasonable. Based on the particulars of this case, including the fact that there appears to be only one heir and no contest to probate, one might guestimate the estate fees at 4% to 10%, or $320,000 to $800,000.
If additional heirs are located, legal fees are likely to skyrocket.
With planning, Mr. Samaszko could have reduced or eliminated the bulk of these costs. The most basic tool would be a U.S. living trust. This would have controlled the distribution of the estate, may have included charitable contributions, and would have eliminated probate fees of $320,000 to $800,000. A do-it-yourself book costs about $30, and a lawyer may charge a few thousand dollars for a custom plan.
In addition, he could have diversified out of the United States and in to physical or certificate gold and stock investments around the world. The use of an offshore trust, Panama foundation, or offshore company would have maximized his protection and access to international markets. While it is advisable to have some assets at home and within reach, safety and prudence dictate an international plan to protect you and your assets.
There are a number of other U.S. estate planning tools available at little or no cost, but may be of great benefit if they are needed.
Many are available for free on the internet. These are:
1. Durable Power of Attorney: Allows you to designate to access and control your financial assets. It can take effect immediately, or it can "spring" into effect if an event you define triggers its operation, such as incapacitation or unavailability.
2. Prenuptial Agreement: This keeps your property separate from your spouses, and is especially important in second marriages where you may want to leave assets to your children.
3. Health Care Proxy: Also called a durable power of attorney for health care, this document identifies the person you'd like to make medical decisions on your behalf if you become unable to make them yourself.
4. Living Will: An advance health care directive, also known as living will, personal directive, advance directive, or advance decision, is a set of written instructions that a person gives that specify what actions should be taken for their health if they are no longer able to make decisions due to illness or incapacity. The most common directive is when a person wishes no extreme measures or life support equipment be used in their care.
5. HIPAA Release: A Health Insurance Portability and Accountability Act, or HIPAA, release allows medical professionals to discuss your medical condition with your personal representative. Without this form, the hospital may not be able to discuss your care with your representative.
6. Life Insurance: Life insurance allows you to take care of those who depend on you. If you do not have financial responsibilities, you do not need life insurance.
7. Business Succession Plan: If you are self-employed or own a business, and you want the business to continue after retirement or death, a succession plan must be in place. If your children will take over operations, a relatively simple agreement can be drafted. If you will sell some or all of the business, or there are multiple partners, a more robust strategy will be required.
There are two certainties in life: death and taxes. A detailed estate plan is the only guaranteed way to minimize death taxes and can include a number of tools that diversify your investments, maximize privacy, and plant your financial flag in a favorable jurisdiction.
An attorney with Premier Offshore Investor will be happy to discuss your options. Contact us for a confidential consultation at (619) 483-1708 or email info@premieroffshore.com with any questions.
Update: December 19, 2012
The gold coins were eventually valued at $7.5M and the entire estate went to a distant relative via judicial decree. For additional information, checkout CBS News.
https://premieroffshore.com/wp-content/uploads/2012/11/200247867-001-e1353389604668.jpg
210
313
Christian Reeves
http://premieroffshore.com/wp-content/uploads/2023/07/Premier_Offshore_Logo-300x64.png
Christian Reeves
2012-11-25 06:48:19
2020-06-12 19:02:27
$7 Million in Gold but no Estate Plan