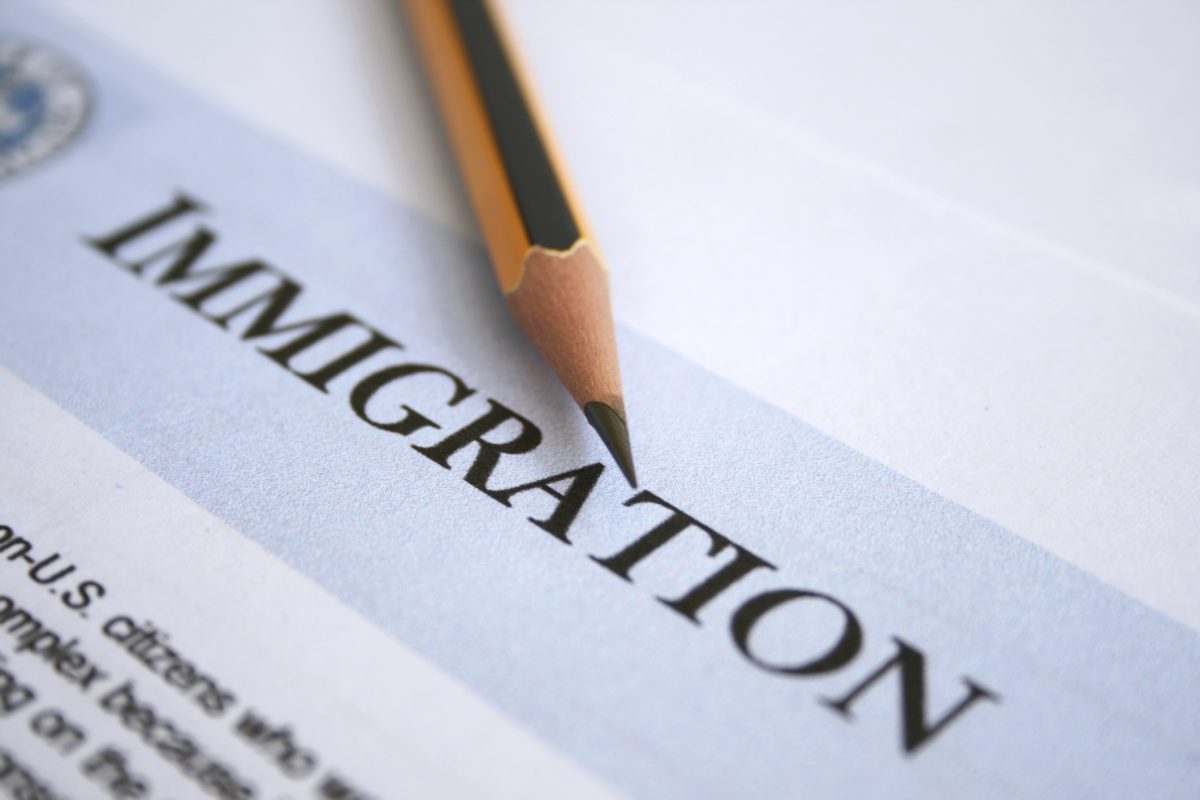 Are you living in Panama without a visa? Watch out, the government is targeting expats!
If you're living in Panama, making multiple visits to the country in a year, or are spending more than 90 days in Panama over a 12 month period, you must get a visa. The government is cracking down on people "living" in the country without a residency permit.
Per the U.S. Embassy in Panama: "The US Embassy in Panama would like to inform all US Citizens in Panama that on March 6th 2017, the Panamanian Immigration Authority (Servicio Nacional de Migracion-SNM) announced new guidance for Panamanian immigration officials on the enforcement of pre-existing regulations. According to the SNM, immigration officials have been instructed to be stricter about the enforcement of the regulation that foreigners entering Panama with tourist status prove that they are in fact entering Panama as tourists and not residing in Panama."
The above warning was issued by the US Embassy in Panama to US citizens. But it's equally valid for anyone making multiple trips to Panama within a year. Whether you're from the US, Canada, Latin America, UK, or the EU, you're at risk of being refused entry to Panama.
Also, Panama is adding stronger requirements to the "onward departure" rule. Whenever a tourist enters Panama (or just about any country for that matter), you've always needed a fight out… a departing flight… a onward departure.  Tourists can't usually enter a foreign country on a one-way ticket.
For example, I could fly from California and fly out in 90 days to Medellin, Colombia. Since this was the cheapest flight, it costs me less when I cancel and stay in Panama.
As of 2017, proof of onward departure may no longer be sufficient. Panama is sometimes asking for proof of a return flight to the country from which your passport is issued. This can be a HUGE headache for those living in a country other than their country of birth.
There are several reasons for the change. First, Panama wants to increase fees and keep closer track on people "living" in their country, using their services, driving on their roads, and crossing the border multiple times in a year.
For years, many of us have been living in Panama without getting a visa, without paying any taxes, and without paying any government fees. We've been entering as tourists, leaving for a weekend party trip to Colombia or Costa Rica every couple months, and returning to Panama.
I did this for 3 years and never had a problem. I even did the border walk from Panama to Costa (Puerto Viejo). Walk across from Panama to Costa Rica, stay for an hour at the border bar, and walk back… usually paying the border guard $20 to modify the date on your stamp.
Now, it's a new world where the government needs to increase control and fees.
Second, the Panama Papers put a lot of negative attention on Panama. Banks, airlines, and everyone in between is worried about being mixed up in money laundering. One way to fight this stigma is through tighter border controls.
And it's not just the Panama Papers causing the problem. The US government has been all over Panama for the last few years and Papers gave them the news coverage they needed. For example, the US Government Shutdown Balboa Bank back in 2015. This had a big impact on the economy as thousands of locals lost their jobs.
All of this has forced Panama to appear stronger in fighting money laundering. One of the ways they're doing this is by tightening border crossings. It's all about appearances, even though it's causing great pain for many of us expat entrepreneurs.
Third, pressure has been put on the government by real estate developers in the country (pressure or payment, however you see it) to increase sales. The most common residency visa for those living in Panama is to buy a condo in the city with a value of $350,000 or more.
But there is a way for those of us from friendly nations to get residency in Panama without buying real estate and without those high carrying costs.
If you're from the US, Canada, UK, EU, or any of the 50 Friendly Nations, you can get residency in Panama through the Friendly Nations Reforestation Visa program. Invest $20,000 in teak and get residency immediately.
No more questions about how many days you spend in Panama each year. No more worrying at the border crossing. No more buying and cancelling airline tickets. No more pirate style border runs (though, they were fun).
Simply invest $20,000 to help keep Panama green and you're in. And this investment amount will cover you and your family (your spouse and dependent children under 19). Legal and filing fees will apply to each person, but the investment amount remains the same.
And US citizens can make this investment using their IRA. Invest your retirement money in teak, and pay the fees with personal money to ensure compliance with US rules. For more, see: How to get Residency in Panama Using Your IRA.
The bottom line is this: If you have significant ties to Panama, you must get a residency visa. If you have investments in the country, spend more than 90 days a year there, or make multiple trips within a 12 period for any reason you need a visa.
The easiest visa to get is the Friendly Nations Reforestation Visa. If you don't want to buy a condo in the city, take a look at this teak program.
For more information on this and other Panama residency programs, please contact me at info@premieroffshore.com or call us at (619) 483-1708. We'll be happy to review your options and get you residency in the most cost effective way possible.
https://premieroffshore.com/wp-content/uploads/2017/06/immigration_trouble.jpg
800
1200
Christian Reeves
http://premieroffshore.com/wp-content/uploads/2023/07/Premier_Offshore_Logo-300x64.png
Christian Reeves
2017-06-13 12:54:42
2020-06-12 01:32:58
Are you living in Panama without a visa? Watch out, the government is targeting expats!