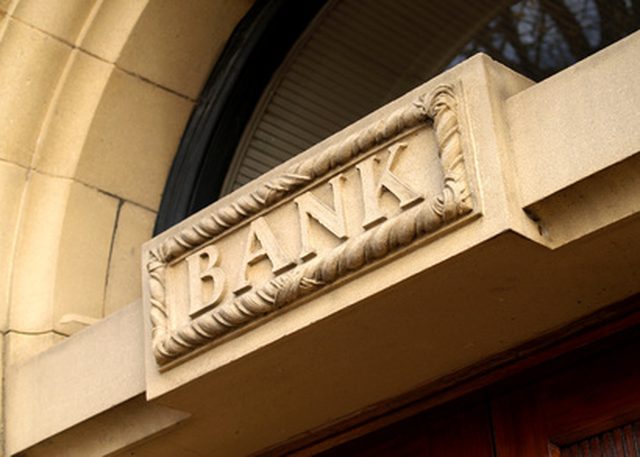 Four Steps to Build an Offshore Bank
When building an offshore bank, there are four steps you must work through. Here's what you need to plan for and understand when building an offshore bank. These are the four steps to taking an international bank from permit to operational.
First, keep in mind that this article is focused on offshore banks. That is, an international bank formed in a low or zero tax country. One that will do business with people and companies outside of its country of licensure.
Second, these four steps to building an offshore bank are general guidelines. Every jurisdiction has a different set of laws and many use different terminology for these categories. For a complete guide to forming an offshore bank, see my 300-page book, Offshore Bank License Guide, 2017 (Amazon Kindle edition)
The top jurisdictions for an offshore bank are Puerto Rico, Caymans, Belize, Dominica, St. Lucia, Panama, and Switzerland. Puerto Rico issues about 25 licenses a year, while Cayman and the rest issue 1 to 2, depending on the year. Belize hasn't issued a new license in about 7 years. Puerto Rico's International Financial Entity license is dominating the industry in 2018.
Because of the popularity of cryptocurrency and ICOs, the value of banks in Switzerland and elsewhere have increased dramatically in the last year. For example, I'm aware of an offshore crypto friendly bank with European and US correspondent accounts that are on the market at $100 million in Bitcoin.  
With that said, here are the four steps to building an offshore bank:
Permit to Organize / Incorporate,

Compliance, AML, IT, Employees, Office, etc.,

Correspondent Bank Account, and

Operating License
The first step in building an offshore bank is your permit to incorporate or permit to organize. We also refer to this as your preliminary license. With this permit, the government is basically saying they will allow you to build and open a bank in their country.
In order to obtain a permit to organize, you must submit a very detailed business plan and financials to your government regulator. You must also file information on each officer, director, and the person involved in the business (including police reports, references and personal, financial data). All of this will be used to judge the group's banking expertise and ability to run a clean and professional international bank.
This first step is often the most urgent for a startup. Once a government gives you the green light, you can go out and raise money, build out the business, and do those things necessary to launch the bank. It's during this stage that most offshore banks need the most help to navigate the complex application process.
Once you have your permit to organize, you have the government's permission to incorporate an international bank. It's after the permit is issued that you will spend money on building out an office, hiring employees, drafting your detailed operating manuals, building a compliance program, and purchasing hardware and software.
Certain jurisdictions have an employment requirement and some do not. For example, Puerto Rico requires a minimum of 5 employees on the island (the largest IFE has 450 employees). Dominica doesn't have a fixed number, but you should have account opening and compliance based on the island.
In some countries, you'll need a secure office environment for your servers and client files. The government will come in to check your facilities before issuing a permit to operate. The same goes for computers and software… the government will come in and test these before allowing you to go live.
The third step in forming an offshore bank is negotiating a correspondent account, is the step that most ignore in the beginning. However, securing a correspondent partner is by far the most difficult task after the permit to organize is issued.
You should be prepared to spend some serious money on consultants and lawyers. You probably spen1 $100,000 to $250,000 to get a permit to organize. Most spend $50,000 to $100,000 on lawyers to negotiate a correspondent account.
Plus, you'll need capital to fund this account. While you can get a permit to organize in Dominica with $1 million in capital, you'll need much more than this to secure a quality correspondent partner. Most have $3 to $7 million in funds on top of their corporate capital by the time they go in search of a correspondent bank.
And this is why the government first issues a permit to organize. Then you build out your systems, hire your people, and negotiate your correspondent account. If you need to raise money, you can do so after receiving your permit to organize.
Note that you generally don't need to put up any capital until you're ready to launch and are applying for your permit to operate.
However, you won't get your permit to operate unless and until you have a correspondent banking partner. You must have a correspondent bank in place before any government will allow you to go live.
Once you have all of your systems, documents, and people in place, and a signed agreement with a correspondent partner, you can request an operating permit from your regulator.
During this process, government regulators will audit your books, test your security, and meet with your people. They'll check everything to ensure you're running a quality bank. One that won't bring trouble or risk to the island.
Because most of the work with the government was done during the permit to organize stage, the permit to operate should be easy. If you've spent money and hired the right people, then this will be a standard audit…. A mechanical process. Regulators will come in and be impressed with your professionalism.
If you're trying to start an offshore bank on a shoestring budget, the permit to operate will be a challenge. If you don't have a top-notch compliance person on staff, the government will look at you very closely. If you haven't purchased a well-known core banking platform, tests will be more in depth.
I hope you've found this article on the four steps to build an offshore bank to be helpful. For more information, please contact us at info@premieroffshore.com or call us at (619) 483-1708. We'll be happy to assist you throughout the offshore bank licensing and operating process.
https://premieroffshore.com/wp-content/uploads/2018/01/Four-Steps-to-Building-an-Offshore-Bank.jpg
457
640
Christian Reeves
http://premieroffshore.com/wp-content/uploads/2023/07/Premier_Offshore_Logo-300x64.png
Christian Reeves
2018-01-30 15:22:09
2020-06-11 20:19:58
Four Steps to Build an Offshore Bank