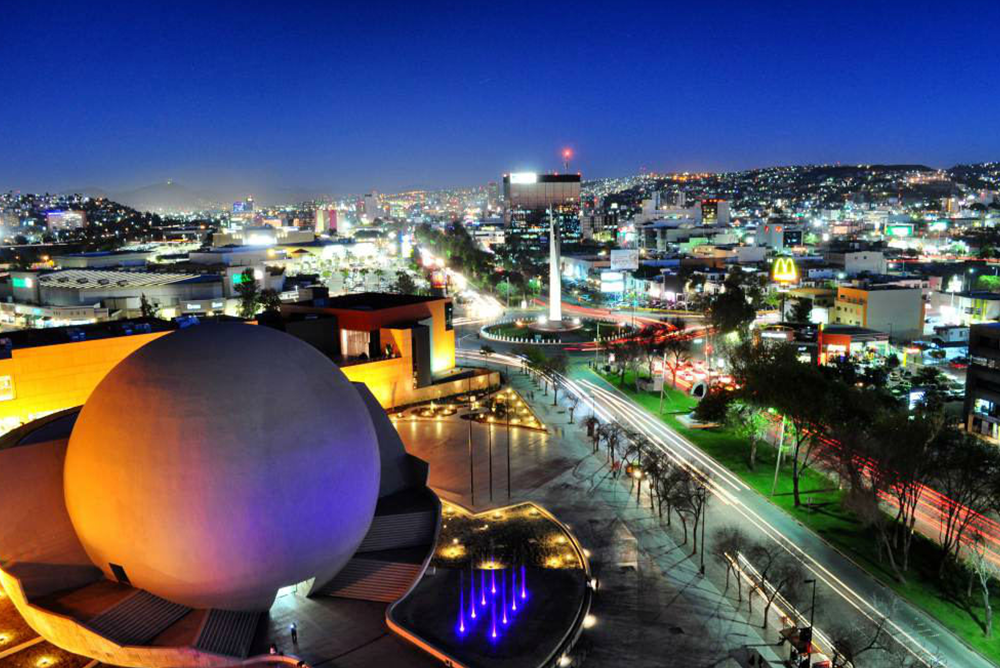 In this post, I'll consider where to live in Tijuana. I assume you're an American that's looking for a change of pace, or you've set up a business in Tijuana to leverage the lower cost of labor. With that in mind, here is where I suggest you live in Tijuana.
By way of background, I'm an American whose lived in Tijuana for the last 4 years. I've also lived in Puerto Rico, Panama, and the Dominican Republic. I hale from San Diego, California. While it took over a year to get used to, I now say Tijuana is my favorite city. 
For more of a business focus, check out this post: Where Should I Hire Offshore Employees
To be upfront, the cost of living is not that low in Tijuana. If you want to live well, then it's going to cost because there are so many executives and others doing the same. 
We have an expression in this business: your cost of living goes down the further you get from the United States. Tijuana is a 20-minute drive from Downtown San Diego. And, the fact that you can walk or drive across the border is a great benefit which makes life and business so much easier. 
But, this comes at a cost. While restaurants are about half the price of San Diego for the same quality, you should expect to spend $1,500 to $3,000 a month for housing. I'm currently paying $2,500 a month for a two bedroom a great building with spectacular views. 
So, where should you live in Tijuana as an American? 
Let's first narrow down the options by sticking to the areas of the town which are safe and popular for gringos and expats. Those would be New City, a development near the border crossing, and the areas of La Cacho, Rio, Chapultepec (this is a large area and I'm focused on the section in front of and behind the golf course), near the sports stadium (Las Palmas or Hipodromo), and two or three buildings in downtown.
The majority of expats and executives live in New City. This is a 4 building complex that just got one of the best food courts in the city. It's a safe place to be and gives you easy access to the US border by foot or car. For more, see New City.
While I've visited New City many times, and think about moving there each year, I can't bring myself to do it. I think the prices are a bit high for what you get and I moved to Tijuana to live in Tijuana. When you live in New City, you're living in an expat community on the border.
While I'm certainly in the minority on this point, New city is just not for me. To many expats and not enough local flavor, But, if you're new to living outside of the United States, and you don't speak Spanish, this might be the place to begin your journey.
My favorite part of town is La Cacho. It's a 25-minute walk to downtown, a 35-minute walk to the border crossing at PedWest, and a much quieter area with less traffic than Rio and Chapultepec. The buildings I recommend are Cosmopolitan Residence, Highpoint Living, Arboleda Residence (with an excellent outdoor social area), Condos Angular, and ICON. 
I live in Cacho because it's very safe and walkable. The most walkable buildings listed above (those closest to restaurants) are Cosmopolitan and Angular. The restaurants in the area are excellent and it doesn't get so crazy busy as the places in downtown and Chapultepec. Of course, the type of people in La Cacho and Chapultepec are VERY different from those downtown.
If you're on a budget, you might consider the Eazy Living locations in Rio and downtown. When I first came to Tijuana, I spent a year in Eazy Living (yes, spelled correctly) downtown. I went with this location for the low price as I was splitting my time between San Diego and wasn't sure I wanted to commit full time to Tijuana. 
If you want to be downtown, you might also consider Siete by Cosmopolitan, Edificio Revolución 1764, and LOFT Revolución.
In front of and behind the golf course, there are many safe and gringo friendly apartment buildings. If I were to live in that area, I would go for a building near the main street as walking from behind the golf course is quite a hike. 
My suggested buildings in this area are Greenview (older building but a classy crowd), Sayan Campestre (the newest and fanciest tower in Tijuana with apartments well over $1 million USD), Life by Cosmopolitan, and, moving just past the golf course, Link Residencial and Adamant Hipodromo. 
In Rio, the most interesting project is Cosmopolitan City Center, scheduled to be completed in 2023. In the meantime, I recommend the following buildings in Rio and along the main street, Agua Caliente. 
I hope you've found this guild on where to live in Tijuana to be helpful. You might also take a read through this post on how to select a city for a call center and where to set up a call center for an international bank.  Both recommend Tijuana and Santo Domingo, Dominican Republic.
For more information on setting up a business in Tijuana or the Dominican Republic, please contact me at info@premieroffshore.com. 
https://premieroffshore.com/wp-content/uploads/2021/10/premiey-copy-2-5.png
668
1000
Christian Reeves
http://premieroffshore.com/wp-content/uploads/2023/07/Premier_Offshore_Logo-300x64.png
Christian Reeves
2021-10-15 14:53:00
2021-10-25 14:24:27
Where to Live in Tijuana