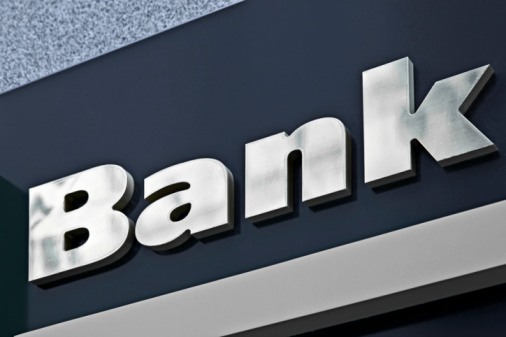 Swiss bank secrecy, and banking privacy the world over, are dead and gone!
The banks of Switzerland are bowing down to the United States yet again…Swiss bank secrecy is dead and gone again. The difference this time is that basically all Swiss banks are paying up, not just those with branches in the United States.
Back in 2009, UBS paid a record $780m fine and agreed to provide US tax authorities with the names of about 4,450 American clients with accounts at the bank. As a result, U.S. persons haven't been able to open secret accounts in Switzerland for a several years. Most thought that was the end of it…they were wrong.
The United States has been on the attack since then looking for a major payday from other Swiss Banks and to put as many Americans behind bars as possible in order to scare everyone in to compliance. And, finally, most Swiss banks have agreed to take the deal offered by the U.S. government and participate in a crackdown on wealthy Americans evading taxes.
Following is a list of banks which have said they will bend over for U.S. examiners:
Category 2
Swiss banks in this group have a reason to believe they may have committed tax offenses, and are eligible for a non-prosecution agreement if they come clean and pay fines. Banks which have said they will do so include:
EFG International
Banque Privee Edmond de Rothschild
St. Galler Kantonalbank
Banque cantonale de Geneve
Berner Kantonalbank
Banque Cantonale Vaudoise
Graubuendner Kantonalbank
Banque cantonale du Jura
Zuger Kantonalbank
Luzerner Kantonalbank
Valiant
Linth Bank
Coop Bank
Walliser Kantonalbank
Hypothekarbank Lenzburg
Unlisted banks in category 2
Union Bancaire Privee (UBP)
Rothschild Bank
Lombard Odier
Categories 3 and 4
Only three Swiss banks have been cleared by U.S. examiners and deemed "compliant" under U.S. tax rules. They agree to cooperate in any future investigation of their books, report any future U.S. clients, and do not face fines. They are:
Vontobel
Bank am Bellevue
Basellandschaftliche Kantonalbank
Valartis said it will decide at a later time whether to register for Category 3 or not to participate in the program at all.
This has always been a story which amazes me. Switzerland's national pride was protecting the clients of its banks. It is how so many Swiss grew up identifying themselves. Ask any Swiss banker just five years ago if they would ever divulge client secrets and they would be offended at the question. It would be unconscionable to breach account privacy.
Even during the extreme circumstances of World War II, the Swiss were hiding money and gold from both sides. If they could stand up to (or with) Hitler and Stalin, they certainly could stand up to the IRS, right? (click here and here for articles on hiding gold during WWII)
Well, apparently not. Here's what happened:
A few Swiss banks, most notably Credit Suisse, Julius Baer and Pictet & Cie, opened offices in the United States and around the globe. These branches became very profitable and soon these banks were major players on the word stage.
These ties to the U.S., and America's ability to exert influence in a number of other countries, made the large Swiss banks susceptible to attack. Personal and national pride were no longer the priority. Net worth and stock price took precedent.
As you know, these big banks turned over client data and agreed to pay some major fines without putting up much of a fight. Well, that was not good enough for Uncle Sam. The U.S. saw a bigger payday in going after nearly all of the Swiss banks, not just those who were tied in through their U.S. licensed branches.
So, the U.S. "Justice" Department froze negotiations with Credit Suisse, Julius Baer and Pictet & Cie unless and until these big fish could bring in the other Swiss banks to the deal. Because the larger banks provide correspondent, wire transfer, and back office services to the smaller banks, they were able to pressure them in to cooperating.
Because the smaller banks were resisting, the U.S. decided to ratchet up the pressure…cooperate and pay or we will put you in jail!
An example was made of UBS banker Raoul Weil who was charged with hiding money from US authorities on behalf of his clients. He was arrested in Mid-October in Italy and was extradited to the United States. He plead not guilty on January 19, 2014 and was released on a $10 million dollar bond (presumably put up by his bank). He sat in a jail cell for nearly three months without being convicted of a crime. Had his bank not come to his rescue, he probably would have been in jail for a year or two awaiting trial. For more information on this case, see the U.K. Telegraph.
Now that U.S. authorities have all of the fish in the preverbal barrel, they are ready to cash in. The agreement requires the banks to hand over all records of any current or previous American clients, allow U.S. auditors to review their books, and pay penalties equivalent to up to 50 percent of the assets they managed on behalf of Americans. Only after payment are their employees safe from rendition and imprisonment.
These agreements signal the end of the war on banking privacy. The battle took years to complete, many Americans lost their savings, their jobs, and their freedom, but money was made and the beast was fed. Swiss banking privacy is dead and gone and the U.S. has turned its sights on the likes of Singapore and Australia.
https://premieroffshore.com/wp-content/uploads/2014/03/101859543.jpg
337
506
Christian Reeves
http://premieroffshore.com/wp-content/uploads/2023/07/Premier_Offshore_Logo-300x64.png
Christian Reeves
2014-03-17 05:47:46
2015-05-22 15:01:29
Swiss Bank Secrecy is Dead – Again!