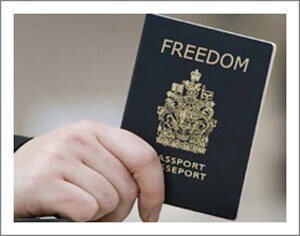 New Life and New Passport
Second Passport Programs, Economic Citizenship and Passports by Investment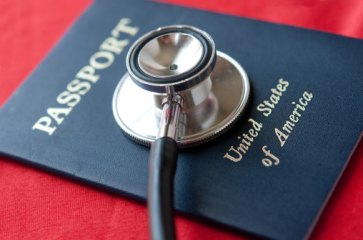 Let's face it; American passports are not what they once were. In fact, Americans are giving up their citizenship and seeking second passports in record numbers. For example, the U.S. embassy in Switzerland reports that hat it had processed 411 renunciations in the first nine months of 2012. This compares to 180 Americans giving up their passports in 2011.
While the number of Americans that turn in their passports is a small fraction of the estimated 35,000 to 40,000 U.S. citizens living in Switzerland, the rise in such renunciations is causing concern. "At the moment this phenomenon is bigger in Switzerland than anywhere else in the world," the U.S. ambassador told the Handelszeitung newspaper. "U.S. passports are becoming less attractive due to the implementation of stricter U.S. laws."
One of the major motivators pushing Expats and others to give up their U.S. passports is the Foreign Account Tax Compliance Act (FATCA) that requires banks worldwide to report the financial assets and transactions of their U.S. clients. The burdens this law places on international banks is enormous and most have decided compliance is impossible. The bottom line is that it's not financially feasible for an international bank to maintain a team of experts to ensure compliance with this convoluted law…which means those with U.S. passports will be unceremoniously dumped by their banks.
If you are considering taking the drastic step of renouncing your U.S. citizenship, keep in mind that you must first have a second passport in hand. When you give up citizenship in one country, you must already have citizenship in another…otherwise, you will be without a country and without travel documents.
NOTE: Residency is not the same as citizenship. Many clients contact us with the plan of obtaining residency in countries like Belize or Panama, then giving up their citizenship. This will leave you without a passport and may have other draconian consequences.
There are four methods for obtaining a second citizenship and a passport:
If you have distant relatives in countries like Ireland, Poland & Italy, you might qualify for citizenship by ancestry.
If you marry someone and become a resident of just about any country, even the U.S., you can obtain citizenship after a few years.
If you are a long term resident of a country like Belize, Paraguay, or Panama, you can qualify for citizenship. 3 to 10 years.
You can purchase economic citizenship and a second passport from St. Kitts, Dominica and Austria.
If you are looking to opt out of the U.S. system any time soon, the only option is to purchase economic citizenship. A second passport by ancestry is open to very few and has become much more difficult in recent years. Citizenship by marriage may upset your current spouse and citizenship by residency will take years to complete. For example, the constitution in Uruguay requires 3 years minimum, and Panama is about 10 years. Even if you qualify for citizenship through residency, a second passport is not guaranteed. Passports are granted by order of the President and often require a "contribution" to his election fund.
I recommend St. Kitts over Austria is because of the high cost of Austria, because Austria imposes a residency requirement and because St. Kitts is just so much more efficient to deal with compared to the bureaucrats in Austria. An Austrian passport can cost upwards of $1 million plus legal fees, while a St. Kitts passport will cost $250,000 plus legal fees.
St. Kitts Second Passport Programs




St. Kitts and Nevis are two islands in the Eastern Caribbean that became independent from England in 1983 and have a history of providing privacy, asset protect, and the best second passport available. This country of 51,000 is a member of the United Nations, its primary language is English, and its currency, the Eastern Caribbean Dollar, is pegged to the United States dollar at 2.7 to 1. Click here for additional information on the Eastern Caribbean Community.
Your St. Kitts passport will provide you with visa free travel to over 100 countries, including Canada, Great Britain, Hong Kong, Liechtenstein, Ireland, Sweden, Switzerland and Schengen States of the European Union. For a list of these countries, click here.
Your St. Kitts passport will also provide an easier path to residency in a number of countries, such as Monaco, Switzerland, Andorra, United Kingdom, and Bermuda, Cayman Islands, Bahamas and other Caribbean countries.
Most importantly, there is no residency requirement to obtain a second passport from St. Kitts. You are not required to live in St. Kitts and there is no travel, regular meetings with immigration representatives, or other annoying requirements.
Processing Time: In most cases, you will receive your St. Kitts passport in 2 to 4 months after submitting your application.
There are two programs that will lead to a second passport in St. Kitts:
Citizenship through real estate investment in St. Kitts, and
Citizenship by making a donation to the St. Kitts Sugar Industry Diversification Fund.
St. Kitts Passport by Real Estate Investment
The minimum investment in St. Kitts real estate is $400,000 per applicant. If there are two related applicants, such as a husband and wife, you can invest $800,000 in a single property.
Government fees for the St. Kitts real estate investment program are as follows (updated for 2012):
US$7,500.00 for due diligence background checks and processing fees for the main applicant;
US$4,000.00 for due diligence background checks and processing fees for each dependent of main applicant who is over the age of sixteen years;
On approval in principle of an application through a real estate investment
i.   US$50,000.00 for the main applicant
ii. US$25,000.00 for the spouse of main applicant;
iii. US$25,000.00 for each child of the main applicant under eighteen years of age;
iv. US$50,000.00 for each qualified dependent of the main applicant above the age of eighteen years, other than his or her spouse.
4. Application processing fee is $250 per applicant
Legal fees are in addition to the costs above and vary significantly by applicant. Typical real estate and related expenses are as follows:
Purchase and Sale Agreement – 1% of the Purchase Price
Memorandum of Transfer – Approximately 1% of Purchase Price
Surveyor's Fees – Approximately US$327.00 per acre
Government Fees – Registration fee of US$2.70
Assurance Fund – Purchase price divided by 500
Alien Landholding License Application – US$1,500.00 per applicant
Stamp Duty (on select properties): 2.5% – 6% of purchase price
In addition to the high transaction costs, there are a number of issues with the St. Kitts passport by investment program. For example, you must purchase a "program approved" property, which means the cost will be higher than for a non-approved comparable property.
Second, if you give up your citizenship and sell the property, it will lose its approved status and your sale price will be lower. In other words, you can't sell the property to someone seeking economic citizenship, so the number of potential buyers and the sale price will be significantly reduced.
Third, real estate taxes and upkeep on a property you do not occupy may be prohibitive. The Comptroller of Inland Revenue assesses a property tax of 0.2% per year on market value.
Fourth, St. Kitts does not charge a capital gains tax when the property is sold. Instead, they have a 12% transfer tax due on the full sales price. So, even if you are selling the property at a loss, a 12% tax is charged on the transfer.
Fifth, I said that $400,000 is the minimum investment per application. However, this assumes you can find an approved property you wish to purchase in this price range. Many single family homes are significantly more expensive than this minimum investment and large homes can be in the millions on St. Kitts or Nevis.
In my experience, clients who will spend significant time in St. Kitts opt for the investment option and purchase a single family home. Those who will visit the island from time to time opt for the condos provided by Marriott (for additional information, click here) and the rest will prefer to acquire a passport by donation.
St. Kitts Passport by Donation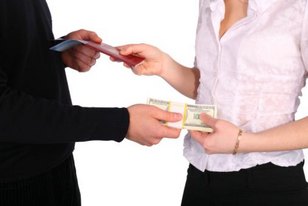 If the preceding page on the St. Kitts passport by investment option left you dazed and confused, as it does many clients, there is an easy solution. You can purchase your St. Kitts passport by making a "donation" to the Sugar Industry Diversification Fund (SIDF).
Under the SIDF Citizenship-by-donation option there are four cost structures based on family size:
$250,000 for a Single applicant,
$300,000 for an applicant with no more than 3 dependents (two children under 18 and a spouse),
$350,000 for an applicant with no more than 5 dependents (four children under 18 and a spouse), or
$450, 000 for an applicant with no more than 6 dependents (five children under 18 and a spouse).
In this program you simply pay the fees, gain economic citizenship and are handed second passport…with no strings attached. This is the recommended program for clients who do not plan to spend significant time in St. Kitts or Nevis.
The costs above do not include legal, due diligence, application, agent, and other professional fees. A single applicant should expect to pay out around $350,000 to complete the process.
Dominica Second Passport Program




Dominica is another Caribbean island that has been making a name for itself in the offshore world for the last several years. Its passport is not as travel friendly as St. Kitts, but the costs are much lower.
Officially the Commonwealth of Dominica, this island is in the Lesser Antilles region of the Caribbean Sea, south-southeast of Guadeloupe and northwest of Martinique. Its 290 square miles has a population of about 71,000. Dominica has been nicknamed the "Nature Isle of the Caribbean" and is generally considered one of the most eco-friendly and beautiful islands in the regions.
A second passport from Dominica will cost a family of four (applicant, spouse and two children under 18-years-old) of $200,000, plus $25,000 for each additional child under age 25. With filing, registration and professional fees, applicants can anticipate a total cost of $300,000. In other words, a family of four can obtain economic citizenship and second passports from Dominica for less than the cost of a single passport from St. Kitts.
Dominica offers three options to obtain a second passport:
[ws_table id="2″]
Dominica's application and other fees are also significantly lower than St. Kitts.
Application fee – US$1,000 per investor (Non-refundable)
Processing Fee – US$200 per applicant (Non-refundable)
Naturalization Fee – US$550 per applicant
Stamp Fee – US$15 per applicant
Considering legal and other costs, an individual applying for economic citizenship and a second passport from Dominica should expect to part with about $165,000, including the donation of $100,000. This is about half the fee charged by St. Kitts.
The Dominica passport allows visa-free travel to more than 60 countries, including the United Kingdom and CARICOM nations. Click here for list of visa free countries. Dominica imposes no residency requirements to obtain, nor maintain, citizenship and there are no taxes imposed on citizens who do not reside in Dominica; however, those who do reside in Dominica are subject to substantial taxes on worldwide income.
Warning

The only countries that offer official citizenship and second passports without residency requirements are St. Kitts and Nevis and Dominica. There are a number of websites offering "grey market" passports, but, buyers beware! The vast majority of these are scams.
For example, I am often asked about offers of passports from Paraguay and Dominican Republic costing $25,000 to $50,000. The constitution of Paraguay requires 3 years of residency before citizenship can be granted and the average timeline is about 4 years (3 years of residency and 1 year processing). The Dominican Republic does not offer a passport for purchase or investment program. Anyone promising immediate passports for purchase is either selling forgeries or skirting the system and running a risk of discovery and cancellation. If you give up your U.S. passport and your second passport is invalidated, you are truly up the river without a paddle.
Contact Us for a Second Passport



Feel free to contact us with questions regarding second passports and economic citizenship in St. Kitts and Dominica. We will be happy to answer your questions and streamline the process.
Phone us at (619) 550-2743 or email info@premieroffshore.com for a private consultation.
[br]