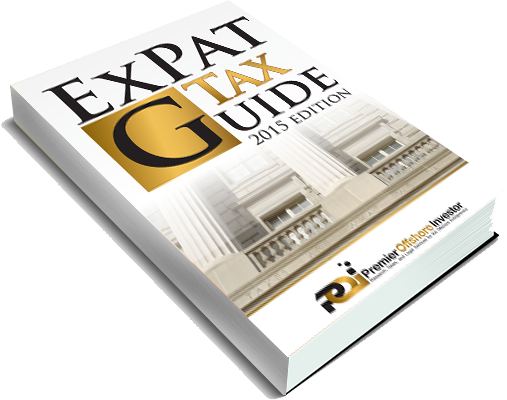 International Tax and Business Guide for 2020: The Complete Guide for the American Living and Working Abroad (10th Edition)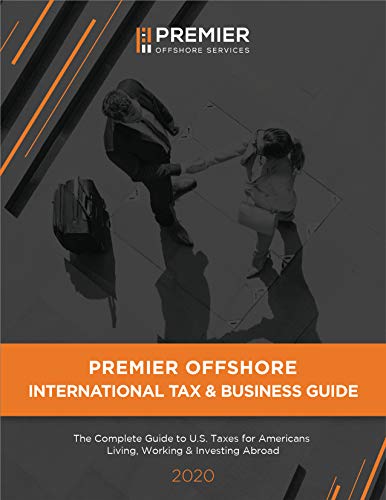 Our 190-page international tax and business guide for Americans living, working and investing abroad. This is the 10th edition of our best selling offshore tax and business guide, fully updated for 2020.
The objectives of this international tax guide are to:
1) give you the tools to maximize profits and minimize taxes while working and living abroad,
2) provide a road map to the U.S. forms and reporting requirements, and
3) to point out the landmines of international taxation – costs and risks of failing to keep up with tax compliance.
Armed with this guide, you will be able to structure your business and plan your life abroad to your advantage… and those advantages can be significant. For example, a business owner may be able to reduce or completely eliminate U.S. income tax on his ordinary income while taking a salary tax-free from an offshore active business of up to $107,600 for 2020. This means no Federal income taxes, no state income taxes, and no employment taxes (payroll, FICA, etc., which add up to 15% in the U.S.).
Added for 2020 are pages on how to minimize your taxes in the US territory of Puerto Rico, US tax on cryptocurrency, how President Trump's tax plan affected us Americans abroad, and more.
You will learn how to:
– Open a bank account anywhere in the world,
– Move your IRA or other retirement accounts out of the U.S. and under your control
– Which country has the best tax laws and lowest employee costs,
– How to incorporate your international business and eliminate or defer U.S. taxes,
– Where to hold your money and investments for privacy and protection,
– Which countries fit your business goals and personal lifestyle,
– Where to get the best return on your currency, gold, stocks and/or real estate investments,
– How to make investments and do business around the globe,
– Which countries have the best residency and citizenship programs, and
– How to keep yourself and your structures in compliance and out of trouble with the IRS.
Click the button below to read the book for free with Amazon Kindle Unlimited or buy it at a special discounted price of $9.95.

Offshore Bank License Guide, 2020: Completely rewritten for 2020
Kindle Edition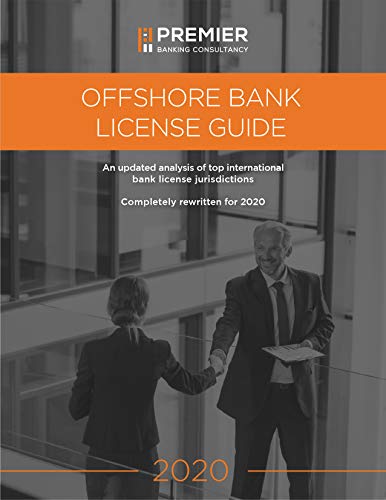 A 330-page guide to building or acquiring an offshore bank. I will cover the business plan, filing and capital requirements, licensing, staffing, core systems, and operating an international bank. I will also go through all the top offshore bank license jurisdictions including Puerto Rico, the Cayman Islands, Panama, St. Lucia, Dominica, and many more. I also discuss in great detail the future of offshore banking, with a focus on blockchain and FinTech. Finally, I cover various aspects of KYC, AML, BSA, and compliance.
This book is intended for those who wish to start or purchase an international bank. That is to say, an offshore bank, second-floor bank, or a Class B bank. An international bank is typically one that may only offer services to persons and companies outside of its country of license.
For example, an international bank licensed in the Cayman Islands can only offer services to persons and companies outside of Cayman. Likewise for international banks and international financial entities in Puerto Rico.
As I said above, this book on offshore bank licenses covers how to start a de novo bank and how to purchase an existing bank. You'll find the process to purchase a bank nearly identical to the process of starting a new bank. Of course, the purchase is much faster and the process with regulators is very condensed, but the steps and tasks to complete are identical.
In order to acquire an operating bank, you'll need to submit a business plan, build your board of directors, prove your source(s) of capital, prove your team is capable of running the bank, and file for a change of control with regulators. The due diligence required, and the tasks to complete, for a change of control are the same as for a new license.
If you have any questions after reading my book, you can reach me at info@banklicense.pro or check out my website at www.banklicense.pro